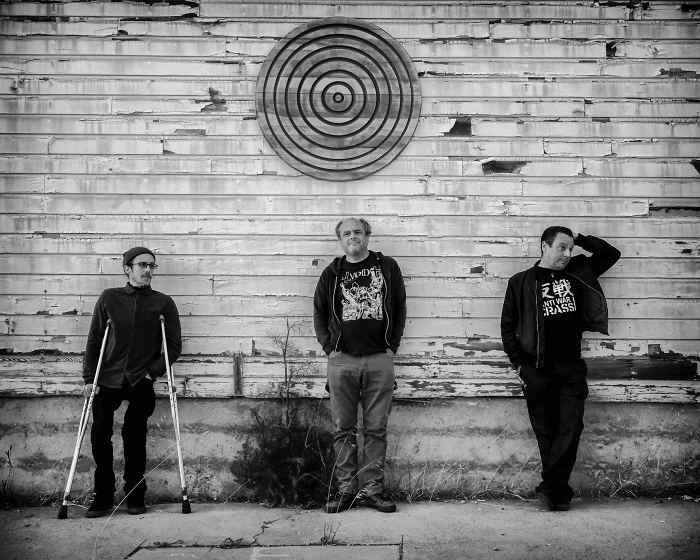 Tension Span is a new musical trio comprised of Noah Landis (Neurosis, Christ On Parade), Matt Parrillo (Dystopia, Kicker), and Geoff Evans (Asunder).
In terms of direction, the veteran Oakland-based musicians explore a noir-kissed post-punk path that fans of Killing Joke, Red Lorry Yellow Lorry, and New Model Army should take note of.
Tension Span began during the pandemic lockdowns, with Landis, Parillo, and Evans working up the material for The Future Died Yesterday, their forthcoming debut album.
Tracked by Tension Span, mixed by Landis, mastered by Bob Weston and Greg Obis at Chicago Mastering Service, and completed with artwork by Neil Grimmer, John Yates, and Matt Parrillo, The Future Died Yesterday will be out at the end of September.
No Echo is honored to present the premiere of "Cracked Society," the opening song on the forthcoming Tension Span LP:
Noah Landis emailed No Echo the following thoughts on "Cracked Society" and its lyrics:
"'Cracked Society' might be the first song we wrote together as a new band. There is a bit of a recurring theme in the lyrics to this album, and this song exemplifies it; it asks the questions, 'How do we move through a world of so many negative conditions? How do we hang on to who we are - the creative, kind people we want to be when our cracked society only encourages brutality and self-absorption? How do we even see each other through the vacant stare that we've all accepted as normal?'
"It's like seeing the world through a broken window. Everything is confused and fractured. While I'm thinking on it, there is a line in this song borrowed from an E. E. Cummings poem: 'Pity this busy monster, Man-un-kind.' When I read that in my youth that line always stuck with me as brilliant and sad and true."
Landis continued: "There is also a line lifted from my old band Christ On Parade: 'Insanity is a sane reaction,' basically saying that it makes sense to feel insane because this cracked society doesn't fit inside our human brain. Lastly, there are a couple of snarky references to the Rolling Stones song 'Satisfaction' that most people might not notice, but now that I told you, you might. I guess the one thing we can do is to try to see through the cracks and look each other in the eyes and resist, as best we can, this numbing and dumbing effect that this society has on us."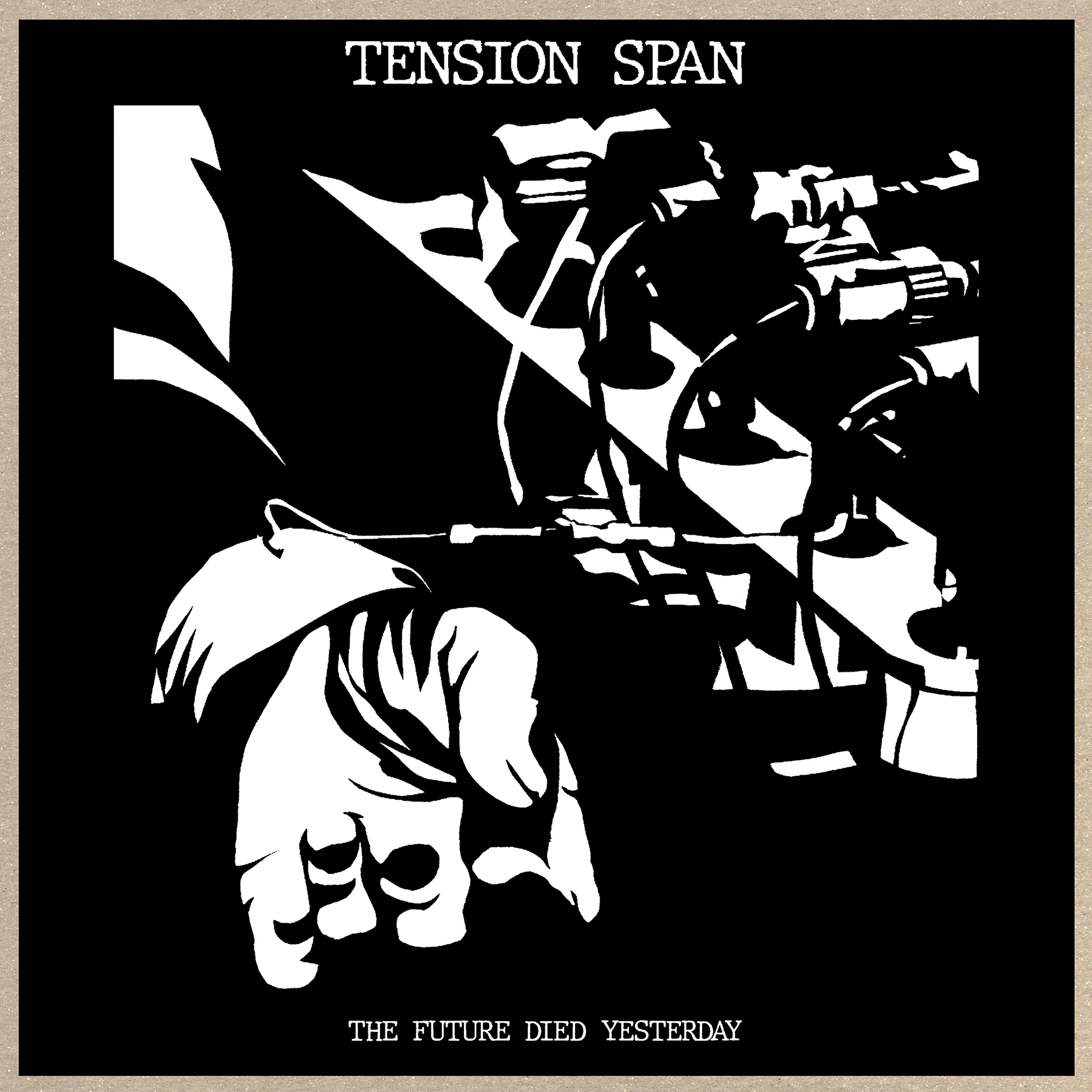 The Future Died Yesterday will be released on LP and all digital platforms through Neurot Recordings on September 30th.
The LP jackets are screenprinted; a 3-panel foldover cover, black and white inks printed on thick chipboard stock (vinyl pre-order | digital pre-order).
***
Help Support What No Echo Does via Patreon:
***
Tagged: dystopia, neurosis, tension span