Technical death metal pioneers, Cryptopsy, have been a force in my life since I was an early adolescent. By the time I entered my senior year of high school, they had a new vocalist and an even more technical approach to their music. This was around the year 2001-02.
Throughout the years we have seen lineup changes, and also changes in sound for the band.
I remember in the mid-'00s when they joined forces with legendary vocalist Lord Worm for some tour dates. I caught them on a stop in Detroit. It was one of the most brutal metal shows I've ever witnessed.
If you don't know Cryptopsy, they play-the finest technical death metal, setting the bar for countless other acts along the way.
Over the course of the years, Cryptopsy has remained a constant; even though their personnel was in constant flux.
In the mid-'00s, the band began to take more of a deathcore approach. The shift in genre pushed away some fans, including me. However, the band had great moments throughout the years, and continues to remain celebrated.
Earlier this month, Cryptopsy released their eighth studio album, As Gomorrah Burns, and from my first listen, I could honestly say it was refreshing, and yet a nod to the traditions of the old days of the band.
The new album reminds me of the fury of early releases, yet breathing new structure to their brand of technical death metal.
The songs sound technically challenging, yet extremely cohesive in contrast to something that you would hear in modern tech-death. The grooves and sweep picks are equally masterful to each other.
It really feels Cryptopsy is back with more foundation, technicality, and sheer heaviness than ever before. Musically each instrument has a breakaway moment to shine. Even down to the bass player on tracks like "The Righteous Lost."
'As Gomorrah Burns' is a testament to what technical talent should sound like: palatable, yet extremely technical in musicianship. The album is so easy to listen to and each song is captivating. They're are many moments of surprises in musicianship throughout the album, something Cryptopsy is memorable for.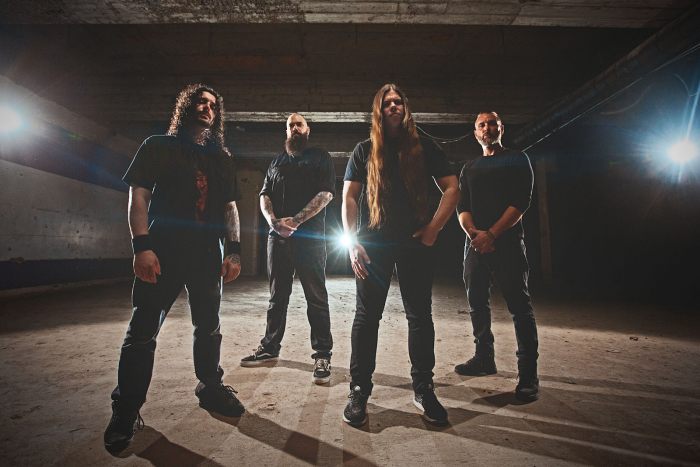 If you are a long time fan, or new to this Canadian group, I can honestly say As Gomorrah Burns is a great starting point.
Get It
Tagged: cryptopsy