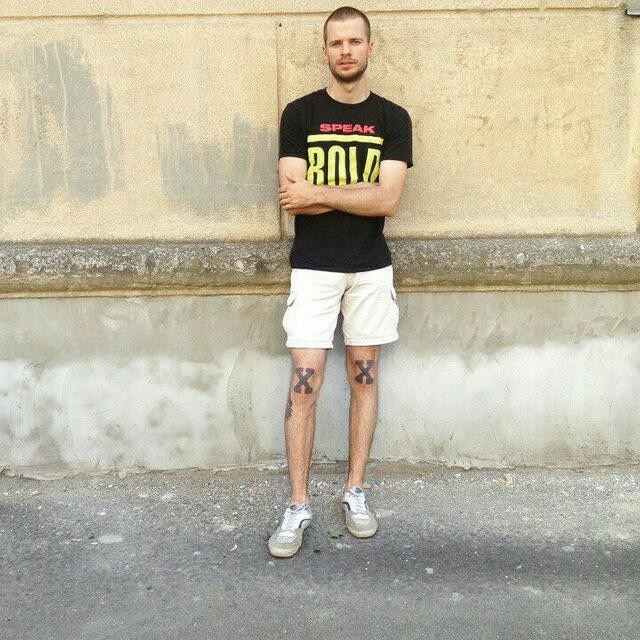 Alexander Biei is a 24-year-old hardcore fan from Mykolaiv, Ukraine. He also happens to be a Private, First Class in the UA Military Force, Airborne. Straight edge for seven years, Alexander is also learning how to play the bass, so let's wish him luck with that!
I usually feature more established vinyl heads in the Record Collector section of the site, but today I'm highlighting Alexander because he's got great taste in hardcore.
How long have you been collecting records?
I bought my first record 6 months ago. They were the 2XLP Bold The Search: 1985–1989 and Side by Side You're Only Young Once LP compilations from Revelation Records.
Where/how do you usually find your records?
Usually, I find records on a Discogs, other collectors, or I buy directly from Revelation Records.
What is the most you paid for a single record, where/how did you obtain it, and what was it?
Since I just started, I haven't spent a lot yet. The most expensive record was The Search: 1985–1989.
If you to pick one record label you feel had/has the best track record of quality releases, who would that be and what are some key titles you love?
Hard to say, there are so many great labels. Revelation, New Age, Crucial Response, Redemption, Youngblood, Bridge Nine, and Conversion Records all have cool releases in their history, with great bands with different sounds.
I know you're new to collecting, but out of everything in your current collection so far, what is your most prized record and why?
Again, hard question. All the records I have I chose with love and passion. My favorite and most prized moment is everytime I get a new parcel! Let's see, I think at this moment, my most prized records are Mouthpiece S/T, Temperance Never Forget, Outspoken The Current, and Cross Section Abandoned.
Again, I know you're new to this, but which records have you had a tough time tracking down so far?
Turning Point, Unit Pride, Wide Awake, Chokehold, The Flex, In My Eyes... so many!
***
Follow Alexander on Instagram.
Tagged: record collector