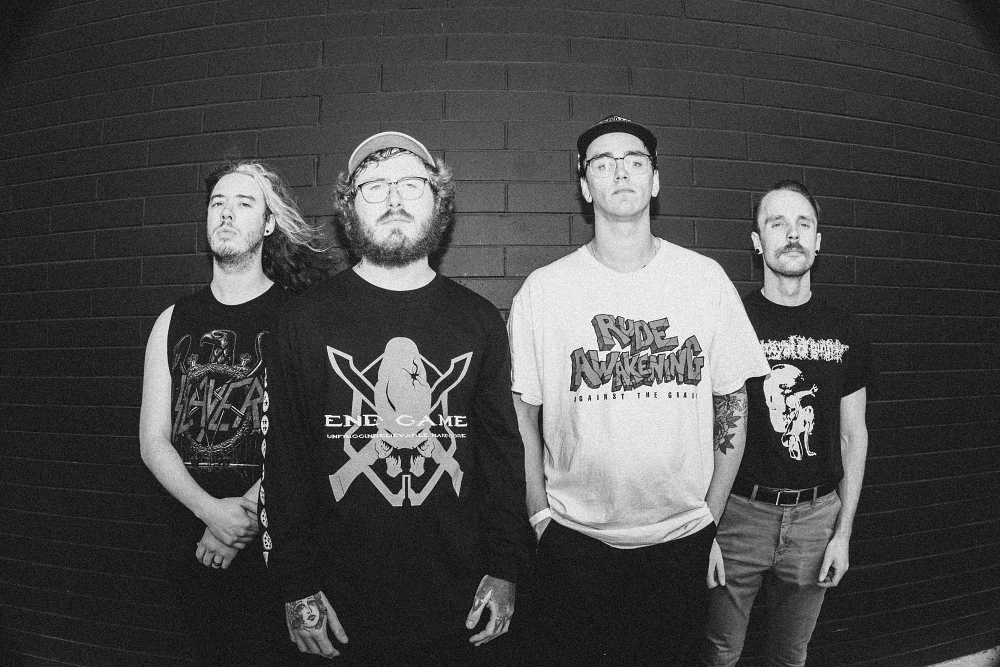 Formed in 2020 in Edmonton, Alberta, Sealed Fate is a band playing a style of violent-sounding music stuffed to the gills with elements of metallic hardcore and death metal.
Though they were fired-up about their debut EP, Leeching, the group's progress was slowed by the pandemic. Instead of whining about the situation, Sealed Fate got to work on refining their writing approach, coming up with their most focused work yet in the form of Crawling Back, their follow-up EP.
Soak in the brutal and groove-driven sound of "Wave of Indifference" in this No Echo premiere to get a feel for what Sealed Fate has been cooking up in Canada:
"It's a song about how humanity has dug ourselves a grave that we can't crawl out of," vocalist Daniel Ludwick told No Echo via email. "Even though everyone around me doesn't seem to care, I refuse to live a life willfully ignorant to the consequences of our actions.
"As humans we play god with the environment and animals. The exploitation of the planet and its inhabitants has been conditioned into our brains by our culture and traditions as something we must do out of necessity. We know now that this is not the case. At the end of the day, we will all feel the same pain, bleed the same blood, and die the same death. Everyone loses to humanity."
Crawling Back will be available on all streaming services on March 18th.
Sealed Fate on social media: Facebook | Instagram
Tagged: sealed fate