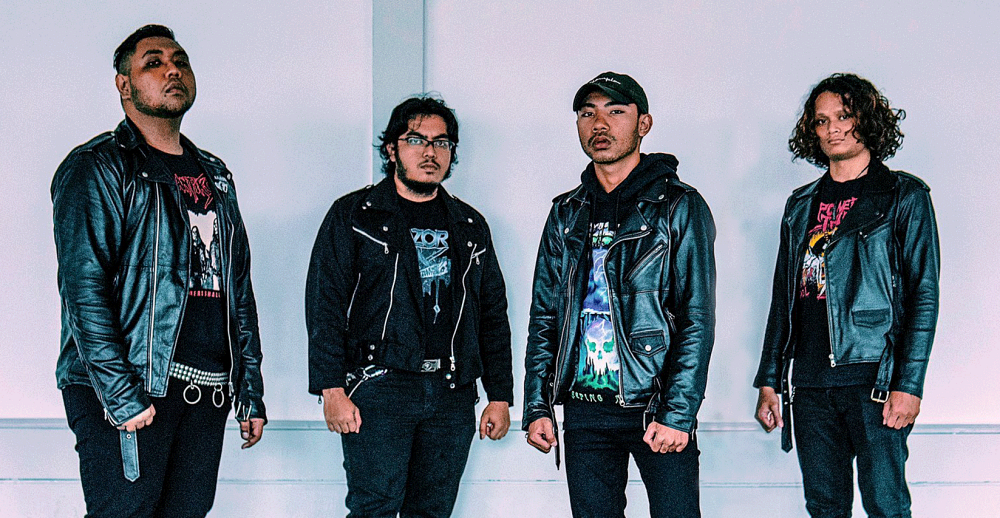 With a style firmly rooted in the classic crossover thrash sound, Singapore band Deceased (not to be confused with the Virginia death thrash outfit of the same name) recently released a single called "Deceiver" that got our attention.
"Deceased was formed in early 2016 as a groove-styled hardcore with a little hint of punk influences," vocalist Amie emailed No Echo last week about their start. "We called it quits two years later as the fire dried out. In 2018, Endry, our bassist, was looking to form a band that eventually led us back together again."
Amie broke down some of Deceased's shared musical inspirations:
"We, as a band is heavily influenced by hardcore bands like Turnstile, Snapcase, Backtrack, Terror, and Madball. At the same time, we are also crazily influenced by thrash metal/metal bands like Lowest Creature, Power Trip, Violator, Havok, Slayer, and Evile and malay rock bands like XPDC, Search, Rusty Blade. That's when we thought it all through and try to incorporate hardcore and thrash metal/metal together."
Prior to the "Deceiver" single, Deceased dropped an EP titled The Void of No Return at the end of 2020. The Void of No Return is our frankenstein-ic love child. This is our approach to bind both genres together as one, a genre that is full of endless blasting energy and the utmost form of expression."
You know we weren't going to let Amie go without asking about the Singapore music scene. "After two years of COVID-19 restrictions with no shows, the local scene is back again. It is slowly picking up, with shows and releases from many bands. As our country is very small, we need all the support we could get. And we appreciate each and everyone in our local scene.
Bands that you should checked out from our region include Witchseeker, Renegade, B.C., Darah, Doldrey, Fuel, Bloodstone, Constitution, Spiral, Error, Crash Course, Destiny, Kill On Sight, Dissect, and Vauxite."
Stay tuned to Deceased's pages below as the band is working on their debut full-length for next year.
Deceased on social media: Facebook | Twitter | Instagram
***
Help Support What No Echo Does via Patreon:
***
Tagged: deceased