Though we haven't formally met yet, from what I can gather, photographer Rebecca Lader is a fellow Type A personality. In addition to her various photo and videography projects, Rebecca works in the Photo Department of VH1 in NYC, rubbing shoulders with some of today's biggest names in music, film, and television. Her blog also showcases her photo/video travelogue, which also includes appearances by many of her talented friends from the hardcore community. Busy busy busy!
I'm thrilled to welcome Rebecca (a fellow Queens native) to the Photographer Spotlight series.
Where were you born and raised, and were your parents into the arts?
I was born in Queens, NY to Ann and Larry who were and are still both very much into the arts. My mom was a ballerina throughout her youth, and continues various types of dance to this day. All my dad wanted to do beginning in his childhood was be a musician, so that's what he did for a large portion of his career. He is a talented drummer, and plays guitar as well. He toured with various different bands/projects and even drummed on a few cover songs Joey Ramone recorded.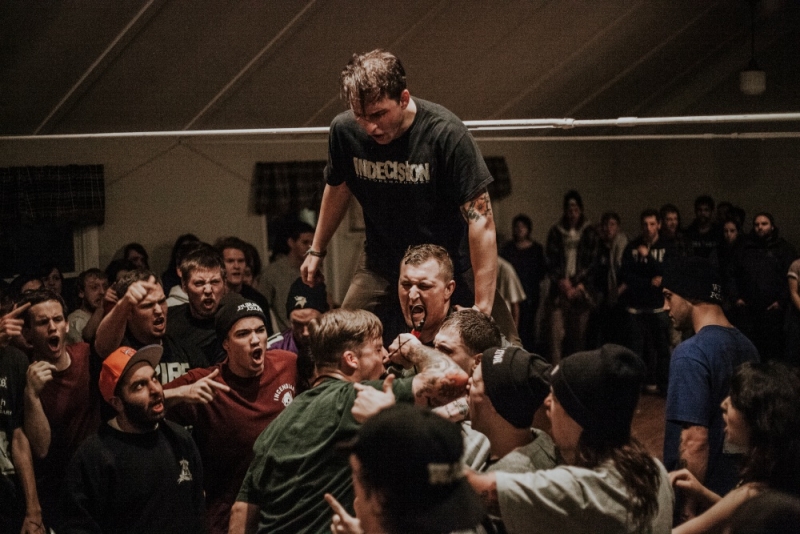 When did you get into music and what kind of stuff did you gravitate towards early on?
My parents got me into music at a young age starting with classic rock and oldies which I am still very partial to. Some music I grew up on that still has a hold on me are bands and acts like Neil Young, Johnny Cash, The Beach Boys, Buddy Holly, Hank Williams, the Flamingos... the list goes on. When it comes to the gateway to music more geared towards what I listen to today, the Tony Hawk soundtracks and Punk-O-Rama's were pretty significant for me as a kid, honestly!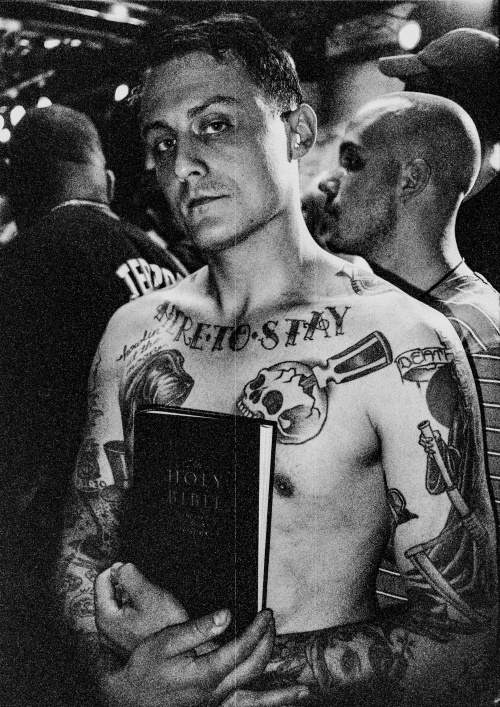 Who were some of the photographers you looked up to during your formative years?
I started getting serious about photography and bringing a camera everywhere when I was 13 or 14, and that's when I took my first darkroom class in high school taught by Pam Piffard, who showed me her overall music photography portfolio which included a ton of her '90s Long Island hardcore 35mm prints and archive of negatives. She was my first real mentor and photographer I looked up to, and still do. I was also a part of Flickr.com at the time, where lots of young talented photographers such as Olivia Bee and Eleanor Hardwick got their start. I have been enamored by their work ever since we were all kids.
What is your camera and post set up?
I prefer not to shoot with flash unless I have to, and try to do the most I can in-camera and less work in post, such as holding different materials in front of my lens to refract the light or make it hazy looking, and shooting with a wide aperture. I almost always have my Canon 5D Mark II or IV at shows, with a 35mm f1.4. That's my go-to setup, in addition to messing around with 35mm and Polaroid film in between. For post, I have a few Lightroom presets that I choose from and see which one fits the look of the show best.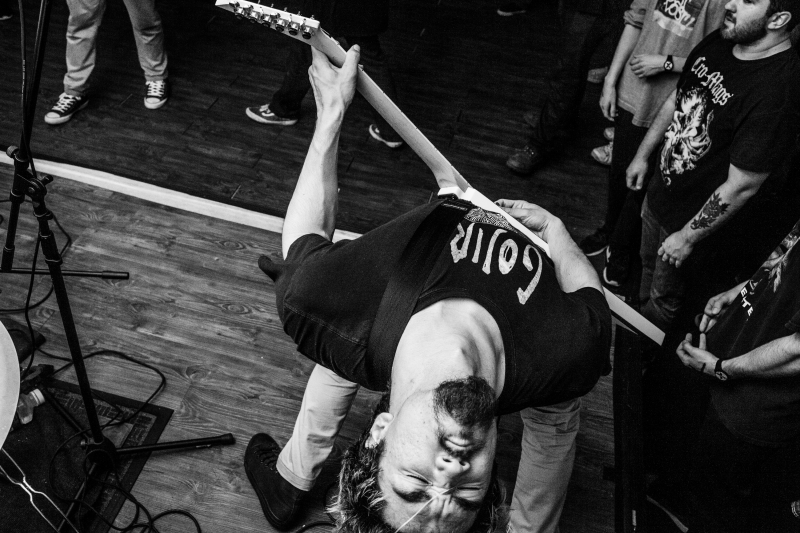 Tell me a bit about your job at VH1.
I interned for VH1's Photo Department during my last year of college at FIT and learned a ton. I got lucky and someone had quit during my first summer out of college, so I became the newest Photo Department Manager. Throughout the three years I've worked here, VH1 is always rapidly changing and my tasks are different day to day. My favorite days are any days I am shooting—I've done behind the scenes at gallery and key art shoots, events, quick portraits with talent when they only have a few moments to stop by our office, etc. I also manage every photographic file VH1 has in our archives, and we get new shoots in every week! I also do retouching for online and digital platforms. It's totally worth mentioning that my favorite moment of my job thus far has been working with the incredible and super sweet Cardi B.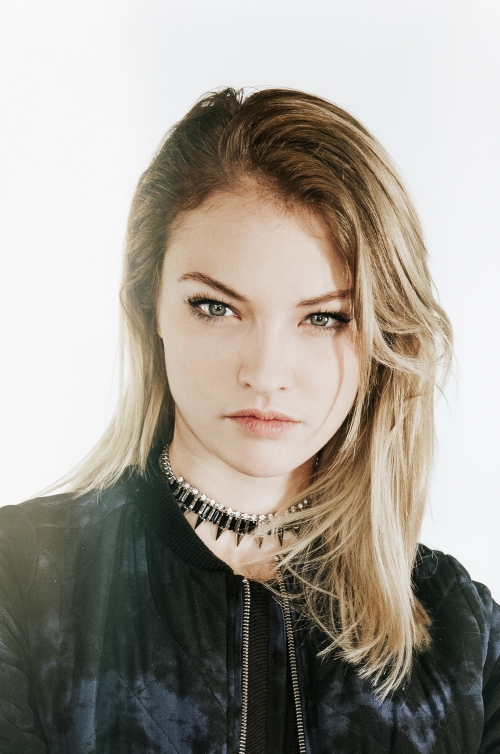 Who are some of your favorite bands to shoot?
This year I've had a blast shooting Incendiary and Jukai a bunch. One day I hope to have an archive of Long Island hardcore photos of my own. Long Island consistently pushes out incredible bands and I absolutely love documenting them.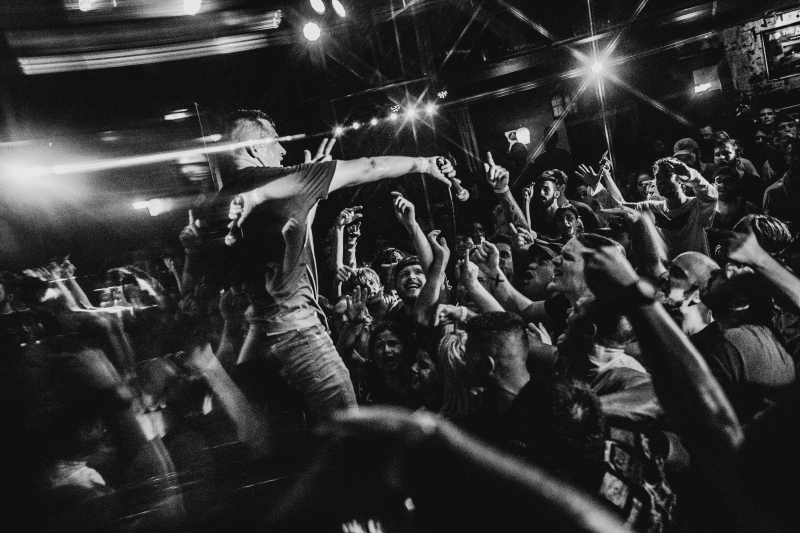 If you could go back in time, who are some bands that you would have loved to shoot?
I was lucky enough to have photographed Silent Majority during their reunion last year, but I would have loved to shoot them in the '90s! Along with Neglect, Cro-Mags during Age of Quarrel, Another Victim, and it would have been awesome to shoot No Doubt!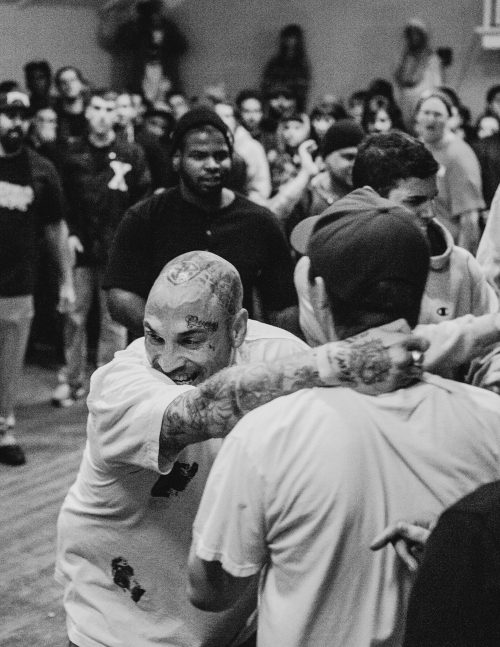 What are the toughest aspects to shooting live music events?
I think I have a great deal of stage etiquette that I expect other photographers on stage to have, and it just rubs me the wrong way when people fall short. Communication is key! We are all privileged to be able to stand up there and do what we love. Respect the band playing and the photographers around you. I know some see it as dog eat dog out there but I think there is a basic amount of etiquette that's to be expected.
Tell me about some newer bands that we should all be on the lookout for.
Jukai, Sanction, Hangman, Vein, Division of Mind, Candy. All awesome.
Who are some modern-day music-related photographers that you admire?
I recently went to the Girls to the Front photo show in Brooklyn which was awesome, I admire all of their talent so much and the hard work involved in putting that show together. Additionally, Nicole Busch and Hayley Rippy bring this awesome sense of dreaminess to their music photography that I admire so much!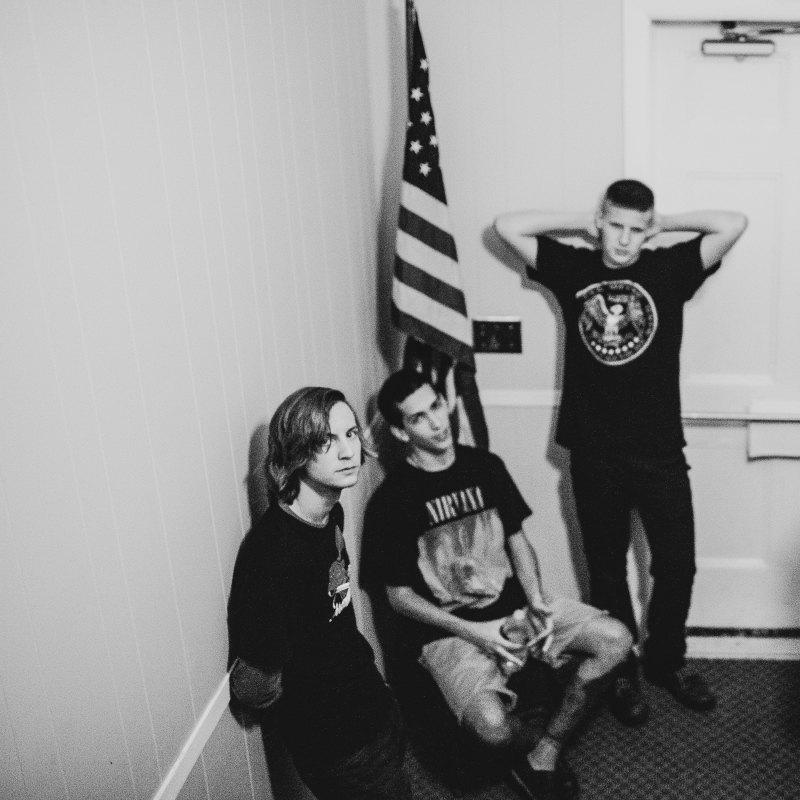 If you had to pick one of your photos that best encapsulates why you love shooting bands, which one would it by and why?
King Nine's Scared to Death record release in 2013 are my favorite photos I've ever taken at a show. The energy in the room was indescribable and I feel really lucky to have been able to capture it as best I could. I absolutely love the LIHC scene: the awesome bands that continuously come from here, the supportive people who come to shows, shoot alongside me, create their own labels, zines, etc... so many creative people get involved and work together to keep all of this going.
I felt like the photos from this show exhibit all of the above the most. RIP the best venue ever, Sayville Republican Club.
***
See more of Rebecca's work on her official site, and you can also follow her on Instagram.
Tagged: photographer spotlight, rebecca lader