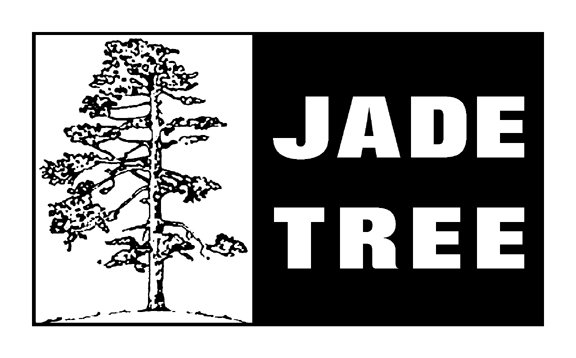 Flip over some of your favorite records and you're likely to find a number of them emblazoned with the iconic Jade Tree logo. The majority of their catalog is as evergreen as the, uhhhh, evergreen that adorns it.
Started by Tim Owen and Darren Walters, the Wilmington, DE-based record label had a quarter century run that's still without equal. From the absolute watershed hardcore moments of Lifetime's Jersey's Best Dancers, Strike Anywhere's Change Is a Sound, and Avail's Over the James, to the emo smash Nothing Feels Good by The Promise Ring, the label wasn't so much known for genre restrictions. Quite simply, Jade Tree was churning out endlessly superlative and dependable music.
I could just as easily wax poetically about the underrated monolith that is 4 Walls Falling's Culture Shock or the Turning Point discography that introduced the new world to the kings of the prior one. Also of note is the "non-troversy" of releasing the definitive albums from both From Ashes Rise and Fucked Up. It's odd to think anyone ever balked at such a union. In my opinion, that's where bands like this belong.
Shall I continue? How about when they dropped the best split of the decade, enlisting both Alkaline Trio and Hot Water Music. Personal favorites like The Explosion's Flash, Flash, Flash, OWLS, Jets to Brazil's Perfecting Loneliness, and the eponymous debut offering from Kid Dynamite could also lead an entirely different but equally exhaustive list.
What then of the curios like the My Morning Jacket/Songs:Ohia split or the batshit album from Baltimore's Cex? They've released some records. Let's put it this way… when Epitaph Records purchased the catalog in 2017 they bought the whole damn thing. They knew as well as I do that they rarely, if ever, missed. When they did happen to miss? You could still sure as shit bet that it'd be interesting. All of this to say that, in short, Jade Tree rules forever.
I've assembled a tight five list of records that deserve a little light if not a boatload more of our esteem.
Railhed, Tarantella (1993)
Before co-founding the label, Jade Tree's Darren Walters stood behind the mic in Railhed. 1993's Tarantella, while indebted to both the Superchunks and Samiams of the world, doesn't fit exclusively in either camp. There's a meandering and expansive side to the band that actually predicts the label's wildly varied future cadre of bands.
Its highlight is the late album track, "Seven Thumbs Thick," which is absolutely sublime. Rounded out with a muscly radio rock lean, it's as likely to please Chapel Hill loyalists as it is Braid fans. Seemingly an inadvertent mission statement for the not yet born Jade Tree Records, there are flashes of both the melody and aggression.
What sticks for this one, though, is that at the center of that unique Venn diagram is a cache of unforgettable songs. Tarantella has melodies that will stick with you long after it's runtime. This one's been waiting for you.
Fury, Resurrection (1989)
Certain records are the stuff of dusty legend. Based on the game of telephone I played in order to find any pertinent information on this one, it's of little consequence when you hit play. After the high tension recording sessions of Swiz masterpiece, Hell Yes I Cheated, 3/4th of the band convened with Chris Thompson (Monorchid, Circus Lupus) and churned out an instant classic, albeit only 12 minutes.
Impossibly short-lived, Fury managed but two live shows and a posthumous single on THD Records. The recording rumbles with a chaotic ferocity akin to DC's Void, mostly due to the unhinged and sneery performance from vocalist Thompson. Add to that the undeniable chops of a band rounded out by Shawn Brown, Jason Farnell, and Alex Daniels who were clearly at the apex of their game with day job Swiz.
1989 was, by all means, a transitional year for both hardcore and the DC scene and, much like other acts operating in the shadow of the Capitol, this project was born with an intended expiration date. Jade Tree always paid back the acts that likely were the inspired germination for a label.
Much like when Jade Tree singlehandedly introduced an entire generation of hardcore kids to the Turning Point discography, their 2002 repress of the long out of print Resurrection failed to have the same lasting impact .
At the time of writing this, there are copious cheap copies on Discogs. Highlights are the minute long pandemonium of "Psycho" and the sinister mid-paced snarl of "Shotgun," which lyrically echoes Fugazi's "Give Me the Cure."
Turing Machine, A New Machine for Living (2000)
Though I wouldn't necessarily dub it an outlier, 2000's A New Machine for Living by Turing Machine is unlike anything else bearing the woodblock tree logo. Assembled from Pitchblende folks, they melded Unwound and the austere antagonism of Shellac with something far mathier.
Fitting that they're named for a mathematical machine far too complicated for me to describe here, as they peddle a fucked up and propulsive sound that doesn't necessarily call to mind anyone else.
Though a bit less grating than Albini and friends, it's far from clean and, at times, a bit sinister in tone. Turing Machine was also familiar with oddball tendencies, tossing in both polyrhythms and Moog that appear seemingly out of nowhere.
The bass work on here is otherworldly, lending an aggressive streak that calls to mind Don Caballero's Relapse Records output.
Challenger, Give the People What They Want in Lethal Doses (2004)
Of all the zines that grace my shelf, none of them hold a more dear space than Al Burian's Burn Collector. I won't attempt to do them justice and will instead urge you to seek out a writer that changed my life. Fast forward to 2004. Composed of members of the equally essential Milemarker came Challenger.
The far less obtuse Give the People What They Want in Lethal Doses is a ripping collection of punk songs that mine their fellow Chicagoans Naked Raygun, the early Minneapolis scene, and a small dash of the East Bay, it's surprisingly my favorite Jade Tree release.
The entire tracklist is a restless, hyper literate, and incredibly melodic platter split between two singers. Among endless highlights is apex "Unemployment." It's a veritable minefield of amazing lines. "Hey man, it's not about the money, it's about getting what you deserve." Unsurprisingly, author Burian litters blunt but poetic profundities across the album, like the inadvertent sloganeering of early Fugazi.
I was fortunate enough to see Challenger with labelmates From Ashes Rise in a Pennsylvania pinball arcade. The bassist that particular night was none other than the somehow even more talented Jessica Hopper, making Challenger a band as talented with the pen as they are their respective instruments. This album rules, y'all. Get to it.
Trial By Fire, Ringing in the Dawn (2002)
I'll forever mourn certain sophomore albums that never were, but when your one and done LP is this good there's nary a worry of complaint. This oft-ignored Brian McTernan-produced masterwork is rousing and gruff stuff, to be sure, but their handle on melody is as strong as their "brother band" Strike Anywhere.
I managed to catch a hometown gig they opened for the Richmond punks and they're seemingly a fitting analog in a number of respects.
Other than their absolutely incendiary live show, Trial By Fire also melded activism and music in the tradition of hardcore's finest poilitical bands. The band was aware of and critical of activism's fallibility in a reflective and analytical way rarely heard at the time. Among its finest moments is "Pilot Light" that marries a rousing and anthemic Avail groove to whipsmart and deceptively simple lyrics.
As the band said "Blow it up, start over again, free yourself." Seems as though the band did just that but not until after they penned this unheralded classic. Shout to Axe to Grind, since that's the only place I ever hear this one getting the love it deserves.
***
Help Support What No Echo Does via Patreon:
***