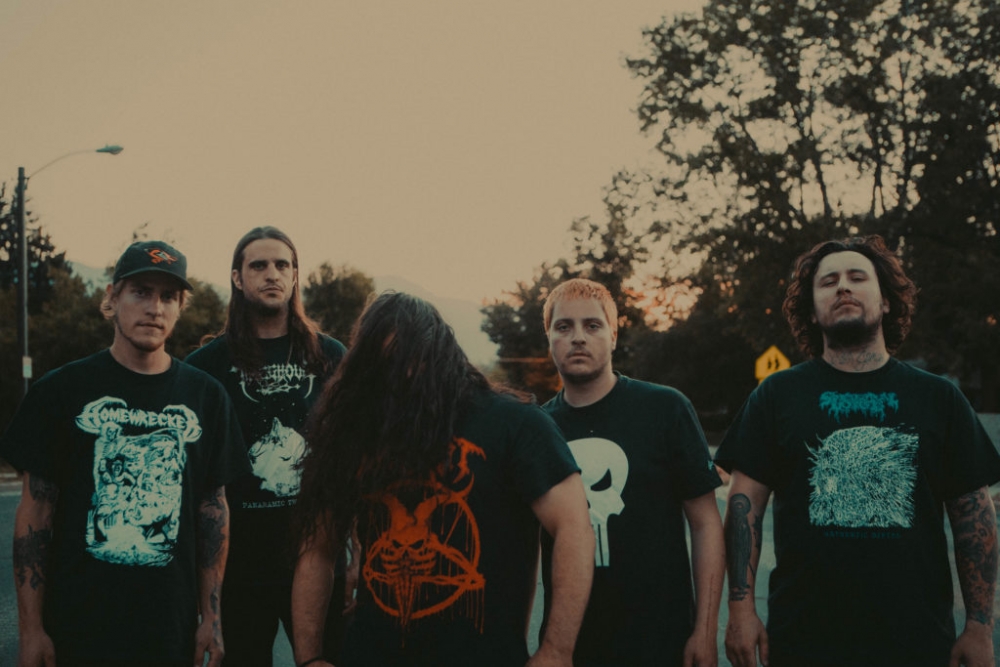 Tis the season to celebrate the darker side of life, especially horror movies. Of all the musical genres, I think death metal has the most in common with Halloween and the aforementioned scary flicks that we love to watch around the holiday. That brings me to Scorched.
The Delaware-based group cook up nasty death metal in the vomitous spirit of Blood Incantation, Acephalix, and Disma, and their brand-new Ecliptic Butchery is one of my favorite albums of 2018 in that style.
After falling in love with the VHS-friendly cover art to Ecliptic Butchery, I knew these guys were fellow B-movie fans, so I asked them to send me a list of their favorite horror flick posters from the genre's golden age.
Chopping Mall (1986)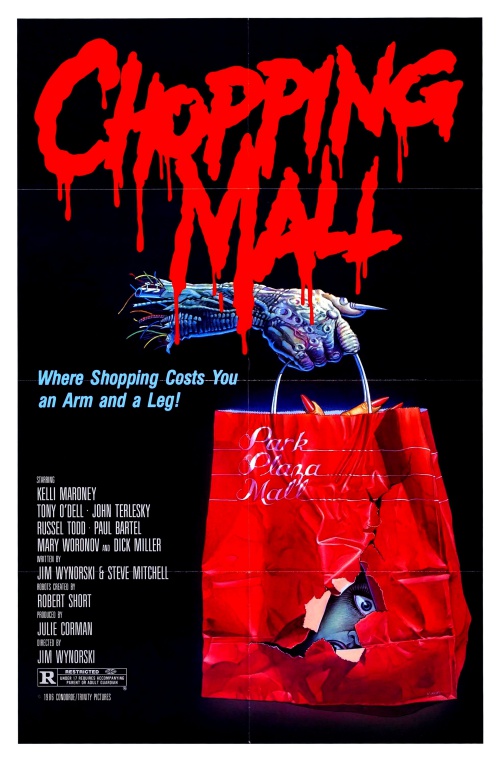 Film synopsis: Eight teenagers are trapped after hours in a high-tech shopping mall and pursued by three murderous security robots out of control.
Why did the Scorched dudes choose this one? "Who doesn't love a mall and people dying? I used to fear the mall cops growing up, so it's cool to see the mall cops be robots that kill."
Pieces (1983)
Plot synopsis: Young co-eds are being dismembered by a mysterious murderer on a college campus. The killer is attempting to put together a human jigsaw puzzle made from body parts.
Why did the Scorched dudes choose this one? "I love this movie. The poster slays, it's basically a creepo putting together his puzzle of puss."
A Nightmare on Elm Street 3: Dream Warriors (1987)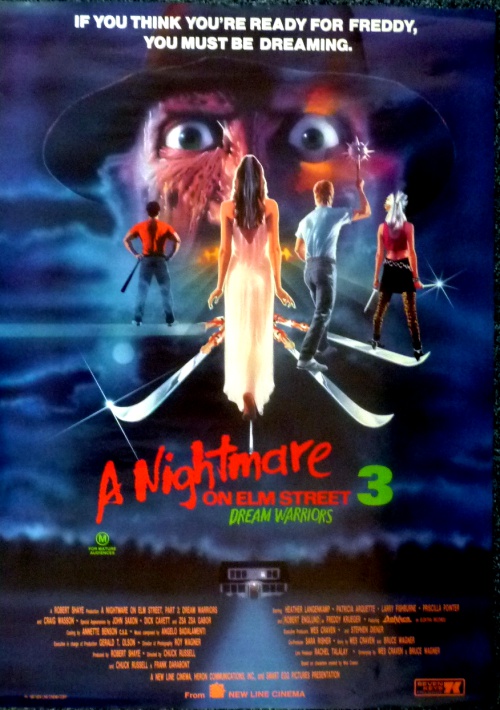 Plot synopsis: A psychiatrist familiar with knife-wielding dream demon Freddy Krueger helps teens at a mental hospital battle the killer who is invading their dreams.
Why did the Scorched dudes choose this one? "Two words: Dokken and Freddy."
The Mutilator (1985)
Plot synopsis: A teenager who accidentally committed matricide finds himself being hunted together with his girlfriend and mates by his now crazed father.
Why did the Scorched dudes choose this one? "One of my favorite poster art. It perfectly describes the '80s slasher movement. The victims hanging is too good, as are the colors."
Street Trash (1987)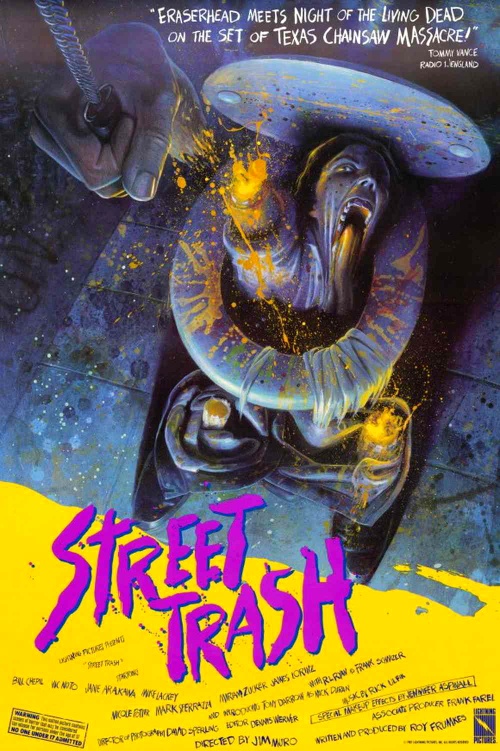 Plot synopsis: A liquor store owner sells alcoholic beverages to homeless people, unaware of what the bottles actually contain: toxic brew.
Why did the Scorched dudes choose this one? "I want to drink that shit and melt! It drew me in from the get. Straight splatter."
***
Scorched's Ecliptic Butchery album is available on vinyl/CD via 20 Buck Spin, and if you prefer mp3, Bandcamp has you covered.
Tagged: scorched