Veronika Reinert is an award-winning photographer, who received a double-bachelor's degree from UC Berkeley in both History and Dance & Performance Studies. After finishing her studies, she joined the Army Reserves and received training to be a nationally-certified Pharmacy Technician in a Combat Support Hospital. If that wasn't already enough, Veronika has has also worked as a Pilates/fitness instructor, and one of her biggest passions is hardcore music.
For No Echo purposes, we're concentrating on Veronika's work behind the camera for this latest installment of the Photographer Spotlight series.
Where were you born and raised, and were your parents into the arts?
I was born and raised in the East Bay Area, but split my time between my dad in the Bay and my mom who moved to Stockton when I was still very young.
My dad was not into the arts whatsoever, but my mom loved to sing, play piano, and watch classic musicals. I always admired how she would sing all the harmonies to songs on the radio, which prompted me to learn how to do the same.
What came first, your love for music, or your love for photography?
Definitely my love for music came first. The music I listened to even as far back as elementary school shaped so much of my early sense of identity, and I started learning guitar and writing my own songs when I was about 16 or 17.
I discovered an interest in photography when I was 23, but didn't actually pick up a camera and start shooting until a few years later.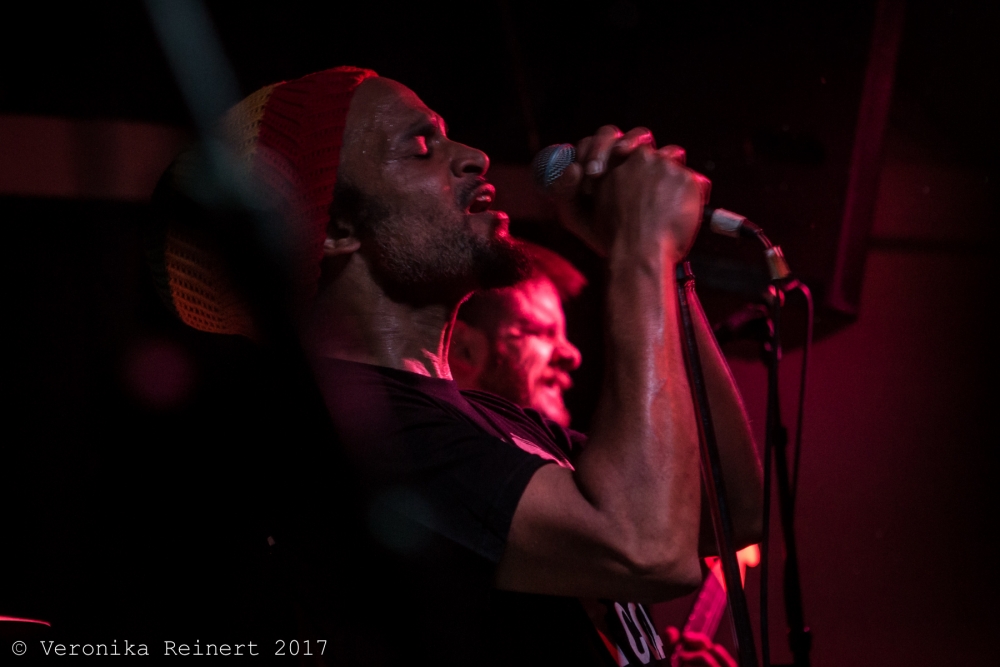 What was your first musical love?
I would say my first musical love would have to be alternative rock back in the '90s. I distinctly remember being however old you are when you're in 5th grade, and laying on the floor in the middle of the hallway of my house (where the gas wall heater was) reading an Archie comic book, when my older brother started playing Bush's "Glycerine" from his bedroom. It was all over after that. I turned my clock radio in my bedroom to LIVE 105 ("the Bay Area's alternative station") and never looked back.
Who were some of the photographers you looked up to during your formative years?
My very first glimpse of concert photography was when I was 19 and worked at a coffee shop in Stockton with a woman named Hanna Thrasher. She had put these great black and white photos of local bands she had photographed up on the walls of the shop. The thought of me ever doing photography at all, let alone taking pictures of bands and making photos like those, was such a far away notion at the time, but I absolutely admired the work she had created.
My interest in doing photography itself was sparked by a woman named Anna Vickroy, a portrait and wedding photographer who owns ultra-spective photography in Livermore, CA and did my headshots when I was teaching Pilates full time. I had never seen contemporary portrait photography work like she does it, and I was absolutely blown away by the images in her studio gallery. She ended up selling me my first camera (a used Canon 20D) when I decided to first start attempting photography.
My initial interest was almost exclusively in dance photography, so I definitely looked up to photographers like Lois Greenfield (New York), who is probably the most renowned photographer in the dance photography world, and Christopher Peddecord (Portland, OR), who takes a really unique approach to photographing modern dancers.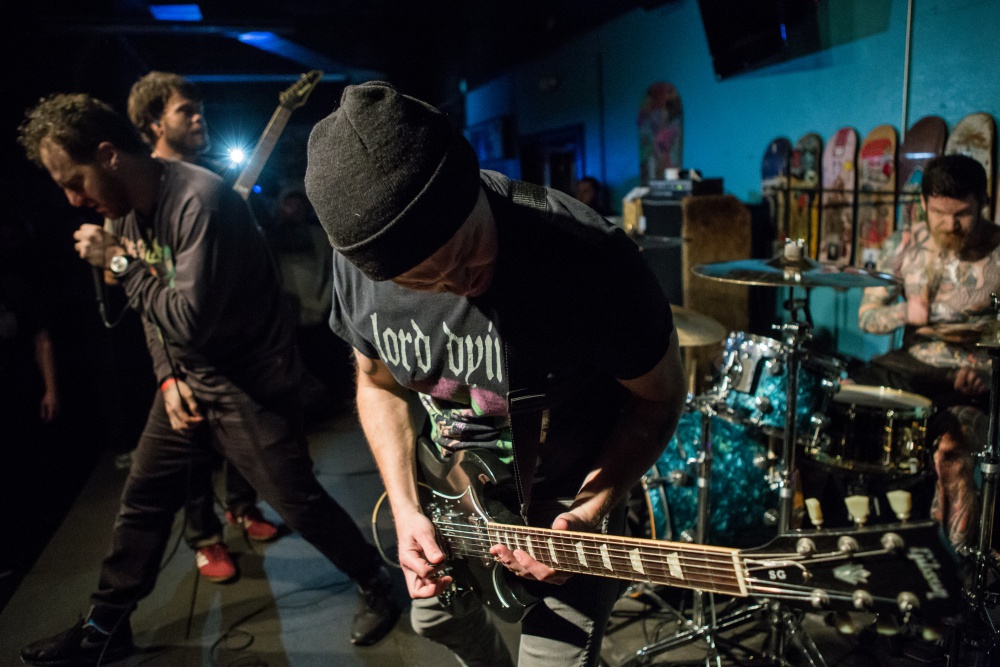 What is your camera and post set up?
Right now I'm using a Canon 6D with typically either a Canon 24-70mm f/2.8 or Canon 70-200mm f/2.8 lens. I edit with Lightroom.
In terms of your non-musical photo work, what kind of stuff do you do?
My first photographic love is dance photography, but I also love capturing movement-based things like skateboarding, obstacle course racing, fitness, and Pilates/yoga. I also enjoy shooting portrait/lifestyle work and weddings. Anything with people.
Who are some of your favorite bands to shoot?
Of the bands I've shot, I would say my Top 3 favorites to shoot were Gatecreeper, Age of Collapse, and Racetraitor.
If you could go back in time, who are some bands that you would have loved to shoot?
I wish I could have captured Bane, Verse, Have Heart, or Minor Threat. And bands like Saetia.
What are the toughest aspects to shooting live shows?
Well, as a 5'0 female not interested in getting elbowed in the face, kicked in the head, or stuck under a pile, being in the front at shows already carries associated risks. Now I have to worry about all of those things plus not getting my camera knocked out of my hand or smashed against a monitor or the stage or someone else's face.
Other than that, I actually prefer not to use flash unless I really have to, so if the lighting at a venue sucks, then I have to work around that and deal with grainy images because of high ISO settings.
Tell me about some newer bands that we should all be on the lookout for.
XreignX is a great new vegan straight edge band featuring members from A18 and Meth Breath.
Also check out Distant Beds, a new hardcore band with members from Unbroken, Narrows, Heroin, and Kill Holiday.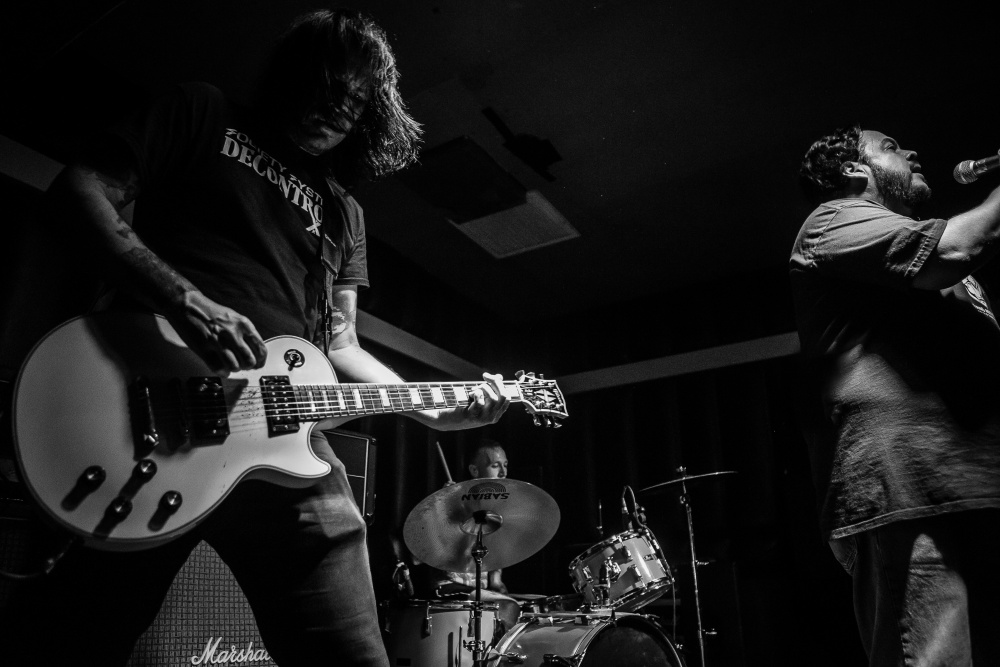 Who are some modern-day photographers that you admire?
In terms of concert photography, there are so many great photographers I follow that approach this kind of work in really creative ways. Lately I've been really into Megan Choi's work (@meganchoiphotography), along with Ivan Meneses from the Insomniac Events photo team (@ai.visuals), and Rob Wallace (@robxwallace).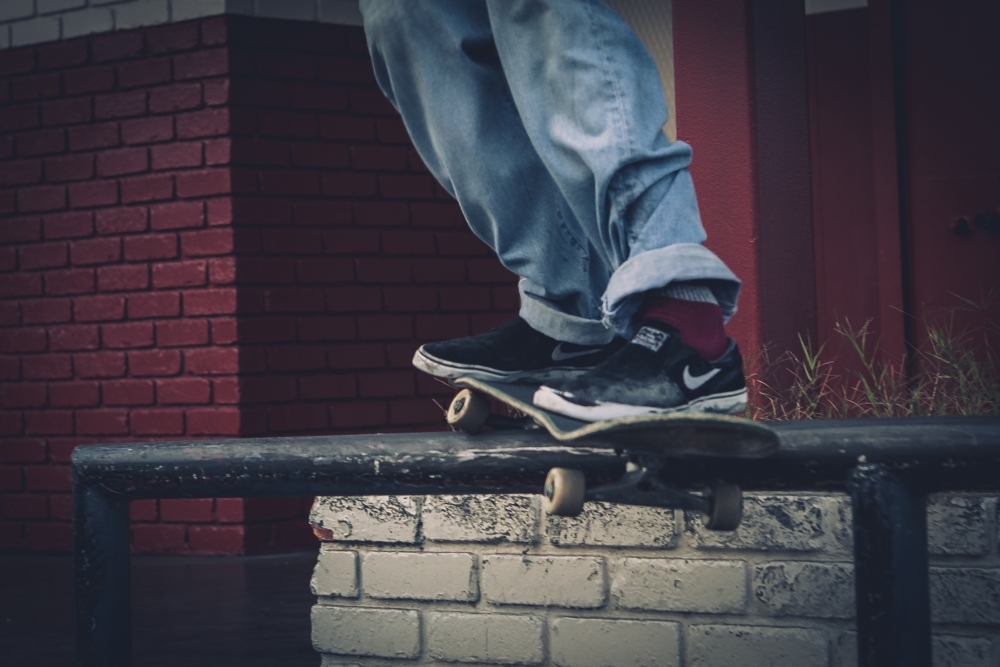 If you had to pick one of your photos that best encapsulates why you love shooting hardcore bands, which one would it be and why?
It isn't exactly my "coolest looking" photo, but I would have to say this photo of Rachel Rosen during Indecision's reunion set at FYA Fest in Florida in January 2017. As I was looking back through my collection of shows I've photographed, I realized that this is the only band (so far) I've shot that had a female member in it at the time.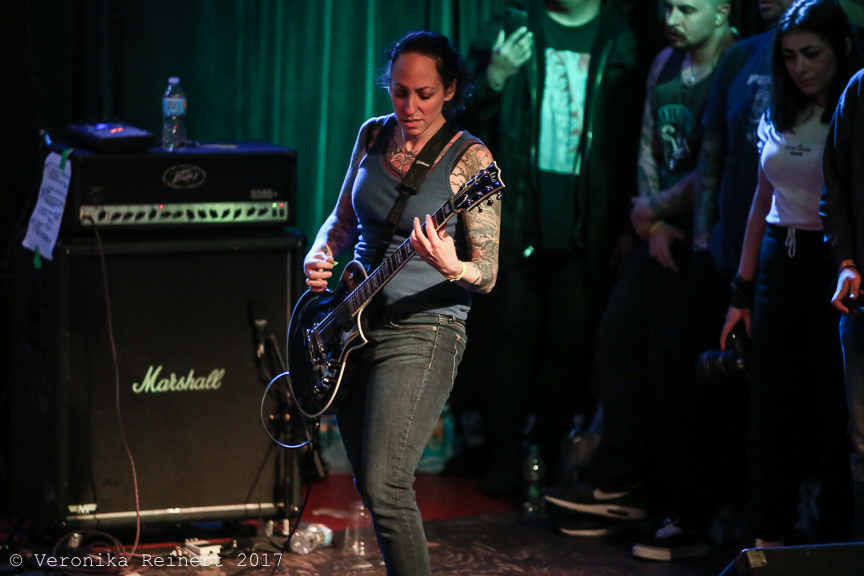 Obviously, it goes without saying that men completely outnumber women in the hardcore scene, and I am more than all for female inclusion and participation in this community, so I really love it when I see other women participating beyond spectatorship and finding avenues to be creators and collaborators alongside our male peers, whether that's being in a band, taking photos or video, doing sound or lighting or being on a production team for live shows, or recording a band's album. I love shooting hardcore bands and shows because for me it's a way of connecting deeper into a community I love and identify with that needs more female representation, and also because it's another opportunity to be supportive of the bands that drive the scene while at the same time being a creative contributor.
***
See more of Veronika's work on her website, and you can also follow her on Instagram.
Tagged: photographer spotlight