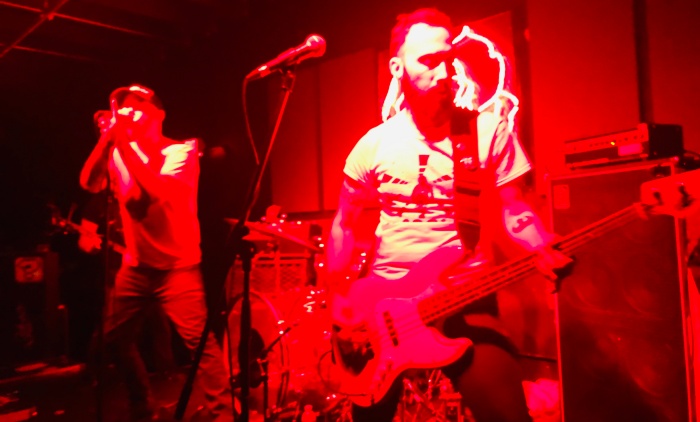 Meatwound is a band featuring musicians who some readers might know from their previous work in such outfits as Combatwoundedveteran, Headless Dogs, and Holy Mountain. The hardcore punkers call Tampa, FL home, a region I have associated with death metal since the early '90s, but what is it like there today? "The metal scene never really died in Tampa but it's gone through some lulls, same with the punk scene," Meatwound vocalist Daniel Wallace tells me. "I travel for work, so I'm not as in tune with the current state of things, but I know bigger metal shows still do well. The Brass Mug is still around, punks are still doing shows at VFWs, St Pete has The Bends and Lucky You, which both keep their calendars pretty full. There are several good record stores in Tampa and St Pete, so that helps.
"I started going to shows in the early '90s, so the bands of that era had a big impact. Most of the Earache, Roadrunner, and Nuclear Blast bands came through Tampa and the shows were usually packed. Just in '91/'92, I saw Entombed, Unleashed, Godflesh, Napalm Death, Bolt Thrower, Death, Deicide, Morbid Angel, Pestilence, Obituary, etc. There were in stores at Ace's Records, so we got to meet bands when we were 14-15 years old. This was in addition to all the punk shows we were going to. I also can't underestimate the influence that Assuck had on the DIY Tampa scene throughout the '90s. It was a special time and I'm glad I was able to live through that."
I'm speaking with Daniel today in anticipation of the release of Meatwound's third album, Culero. I described his band as "hardcore punk" earlier in this article, but how would Daniel describe what Meatwound is doing? "I used to tell people it was kind of like Jesus Lizard meets Sepultura. There are more bits and pieces of other things in the songs now but that is still close to an accurate description. At this point, the other guys can write any kind of music they want and I'll start singing over it and it sounds like Meatwound. Keeps things interesting. This new record covers a lot of ground." So, let's get into it with "Refusal," a track from Culero that does a better job of showing you what the band is about than anyone else could do with words:
Culero is being released by Financial Ruin, a label owned and operated by Daniel started, so I asked him how much pressure he's been putting on himself to get everything done right. "I don't generally like putting out my own bands but labels aren't taking chances these days. No matter how quickly you try to adapt to the changes in the music 'business,' you're probably going to lose money. I've been dumping cash into my bands for 20 years now, so I'm used to it. As far as pressure, I'm sure I will miss something or turn something in late and miss a deadline, I always do. At least the vinyl will come with lots of extra shit because that is way more exciting than just getting a record in a sleeve with a regular insert."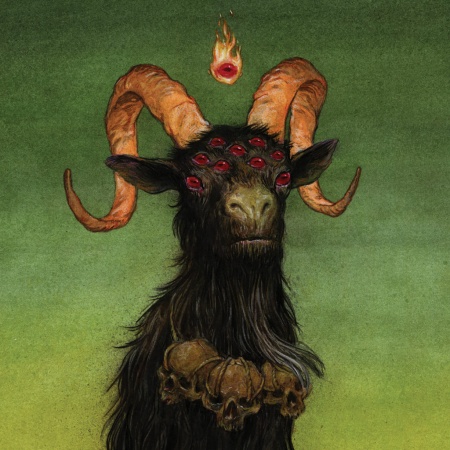 Meatwound's Culero album will be released on vinyl Aug. 2nd through Financial Ruin with distribution through Dead Tank Records, and the digital via Pax Aeternum.

To celebrate the release of the album, Meatwound will be playing a local release show with labelmates Horsewhip on July 27th, an East Coast tour with lablemates Thunderclap being organized for late summer, and a performance at The Fest in Gainesville, Florida the first week of November.

Meatwound shows:
7/27/2019 VFW – Tampa, FL *Culero LP release show w/ Horsewhip, Pyre
9/05/2019 The Bricks – Tampa, FL w/ Thunderclap, Horsewhip
9/06/2019 The Atlantic – Gainesville, FL w/ Thunderclap, Horsewhip
9/07/2019 TBA – Savannah, GA w/ Thunderclap
9/08/2019 TBA – Columbia, SC w/ Thunderclap
9/09/2019 TBA – Richmond, VA w/ Thunderclap
9/10/2019 Slash Run – Washington, DC w/ Thunderclap
9/11/2019 TBA – Philadelphia, PA w/ Thunderclap
9/12/2019 TBA – Allentown, PA w/ Thunderclap
9/13/2019 The Nest – New York, NY w/ Thunderclap
9/14/2019 TBA – Providence/Jersey w/ Thunderclap
9/15/2019 Dead Air Studios – Amherst, MA w/ Thunderclap
9/16/2019 TBA – Buffalo, NY w/ Thunderclap
9/17/2019 Legion Of Doom – Columbus, OH w/ Thunderclap
9/18/2019 State Street Pub – Indianapolis, IN w/ Thunderclap
9/19/2019 TBA – Louisville, KY w/ Thunderclap
9/20/2019 TBA – Nashville/Asheville w/ Thunderclap
9/21/2019 TBA – Atlanta/Athens w/ Thunderclap
9/22/2019 Rain Dogs – Jacksonville, FL w/ Thunderclap
11/01-03/2019 The Fest – Gainesville, FL
Tagged: meatwound