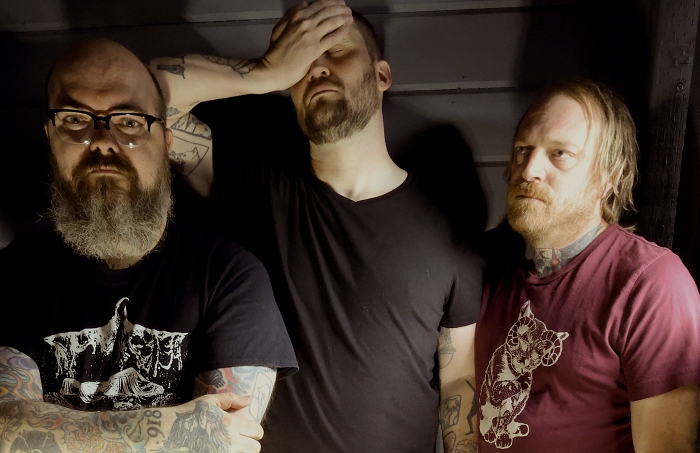 Great Falls was formed by vocalist/guitarist Demian Johnston and bassist Shane Mehling, a pair of musicians who previously played in Playing Enemy and Hemingway together. Based in Seattle, the group welcomed drummer Nickolis Parks (Gaytheist, Bastard Feast) into the fold last year.
If his name doesn't immediately ring a bell, Demian was also a member of such bands as Undertow, Nineironspitfire, and Kiss It Goodbye. Fuck yes.
For over a decade, throughout the course of an extensive discography, Great Falls has been honing their sonic approach, a sound that has had them called "noise-rock," "post-hardcore," and "sludge" in the music press. I'm not sure what genre tag the trio prefers, but whatever you call what they're doing, it's intense without having to rely on the usual aural hallmarks most of the artists covered on No Echo lean on.
After releasing the Funny What Survives EP earlier this year, Great Falls are set to release their fourth studio album, a brooding collection called Objects Without Pain. The record was tracked at Studio Litho and mixed at Antisleep, both by Scott Evans (Kowloon Walled City, Thrice), with additional recording by Jon Roberts and Stephan Hawks.
No Echo has the honor of premiering a track from Objects Without Pain called "Ceilings Inch Closer" for our readers today. It's a jarring one, folks:
Demian sent me the following about the song's lyrics:
"This is the oldest song on the record and it's where I started working out a lot of the album's themes: aging, insecurity, fear around being a parent and partner."
In addition to the new album, Great Falls also announced a run of Northeastern US tour dates in support of the album. The tour runs from October 5th through 15th:
Neurot Recordings will release Objects Without Pain on 2xLP – Gold Vinyl in the US and Clear Vinyl in Europe, with the label webshop carrying both variants—as well as CD and digital platforms on September 15th (pre-order).
***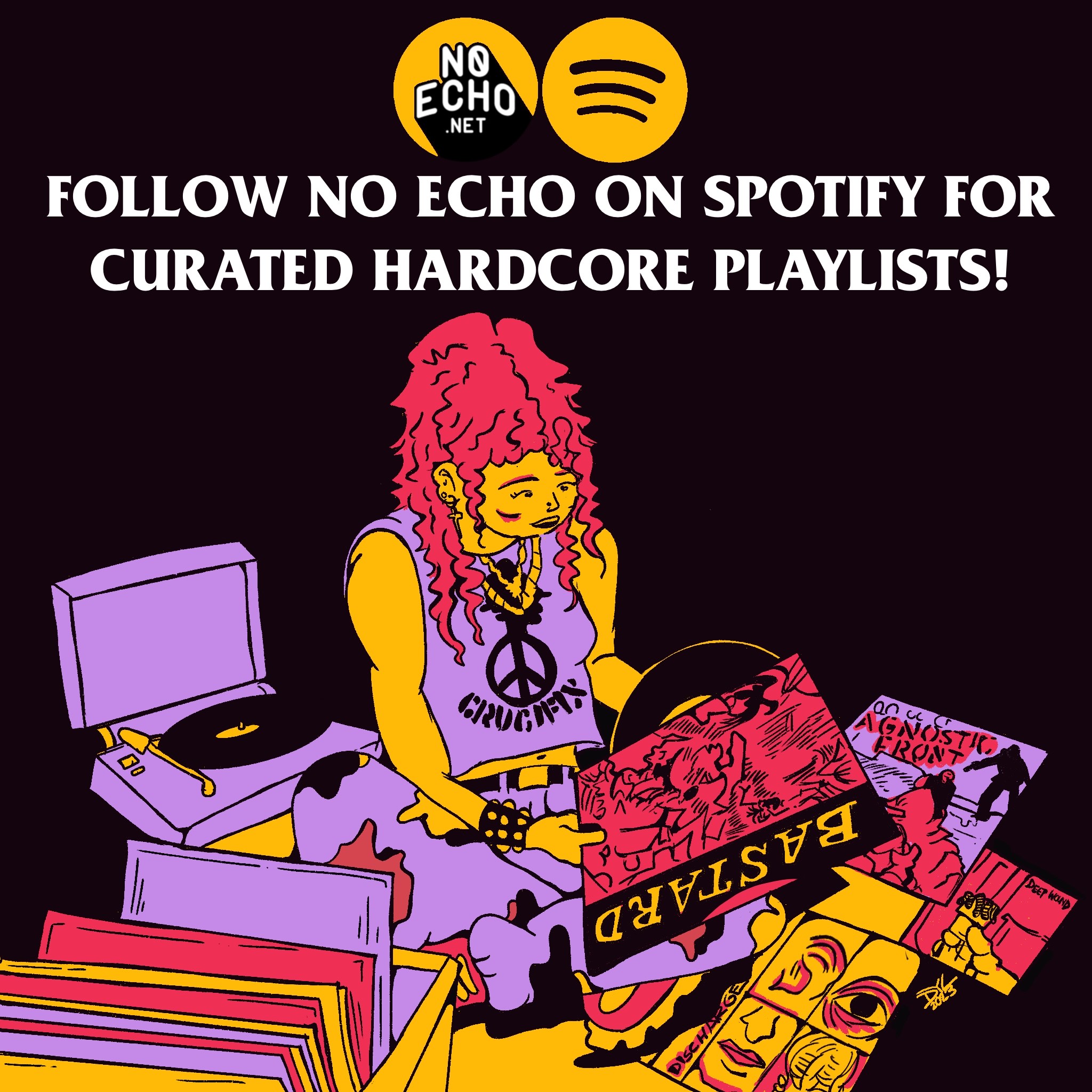 Tagged: great falls, kiss it goodbye, undertow