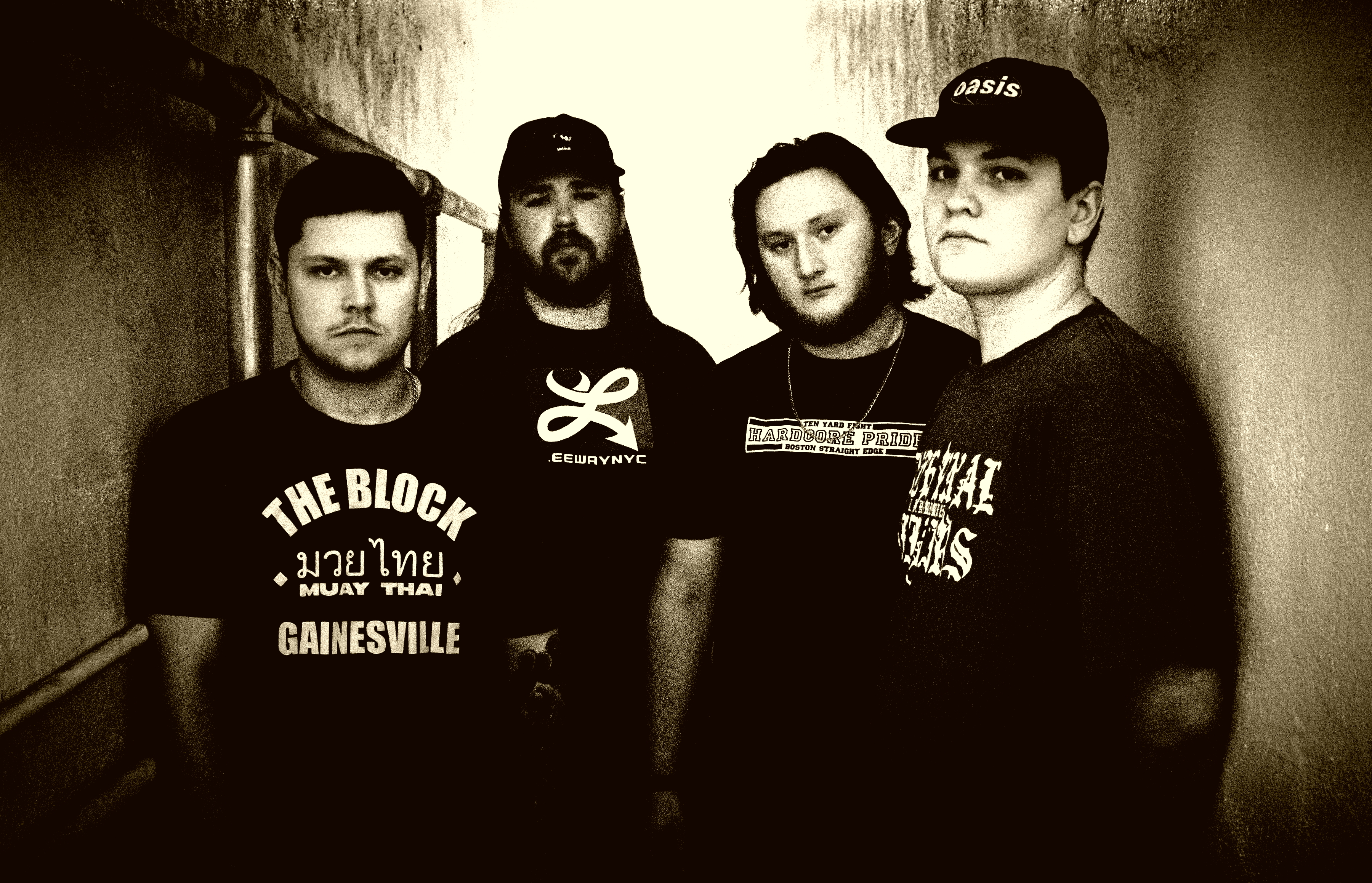 Featuring members of Grave Titan, State of Suffering, and Natural Evil, Witness Chamber is a new metallic hardcore band you should take notice of.
Based out of Boise, ID, the 4-piece group came together durin the COVID-19 lockdown, united by their mutual love for bands like Foundation, Merauder, and Division of Mind.
Let's let the music do the talking and check out Paradise Awaits, Words of Fire's debut EP. As you'll hear yourself below, the mosh is strong throughout:
"Lyrically, there are definitely some strong central themes including the band name," Witness Chamber drummer Jason Martinez explained to No Echo via email.
"Witness Chamber" is actually from a 1970s documentary I recently watched about a Florida prison's death row. It's what they referred to their viewing room for executions as. So naturally with that name, the EP talks a lot about isolation, incarceration, and capital punishment. Not to mention some straight edge content as well."
Paradise Awaits is available now on cassette via Words of Fire, and digitally on Bandcamp.
Witness Chamber will be playing a (stacked) show on October 25th in Boise at The Shredder along with Outta Pocket, Ingrown, Jawstruck, Flash Back, Hummingbird of Death, and Brutalism:
Witness Chamber on social media: Instagram
***
Help Support What No Echo Does via Patreon:
***
Tagged: witness chamber