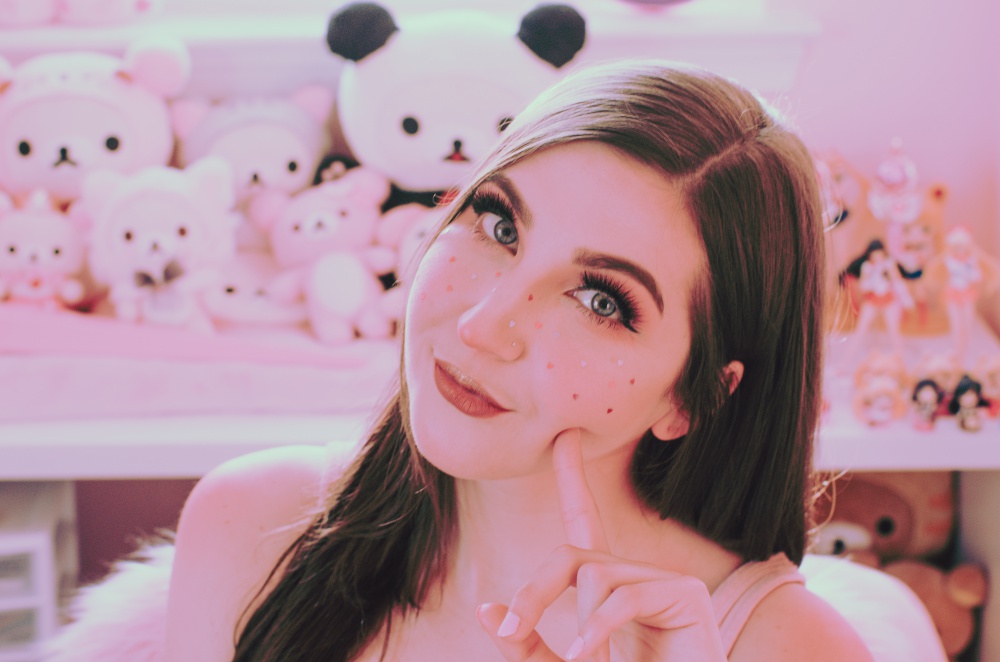 Something I've always appreciated about certain musicians is the willingness to not bow down to the preconceived notions of whatever genre what they create falls into. Listening to the blood-cold metallic hardcore of Year of the Knife, the last thing anyone would associate with the Delaware band is a warm and cuddly fashion brand, but bassist Madison Watkins couldn't give a shit about that.
Madison has been taking the DIY lessons she's learned from Year of the Knife and channelling them into hew own business with Candy Corpse, a popular apparel and accessory line that she designs and runs out of her home. The extreme contrast between Year of the Knife's brutal musical output and Candy Corpse's adorable (yet twisted) designs is an interesting one, so I spoke with Madison right after her band's run with Knocked Loose and Terror about running hew own business.
Tell me a bit about your upbringing. Where did you grow up and were you always drawn to art/music?
I was born in Delaware, where I've spent the majority of my life and still live today. I grew up singing and playing piano, and studied musical theater at an arts school in Wilmington, DE for middle and high school. Music and art have always played a huge role in my life, both as creative outlets and my main sources of inspiration growing up. It wasn't until college that I found a love for graphic design, illustration, and bass guitar, which have been my primary focuses ever since.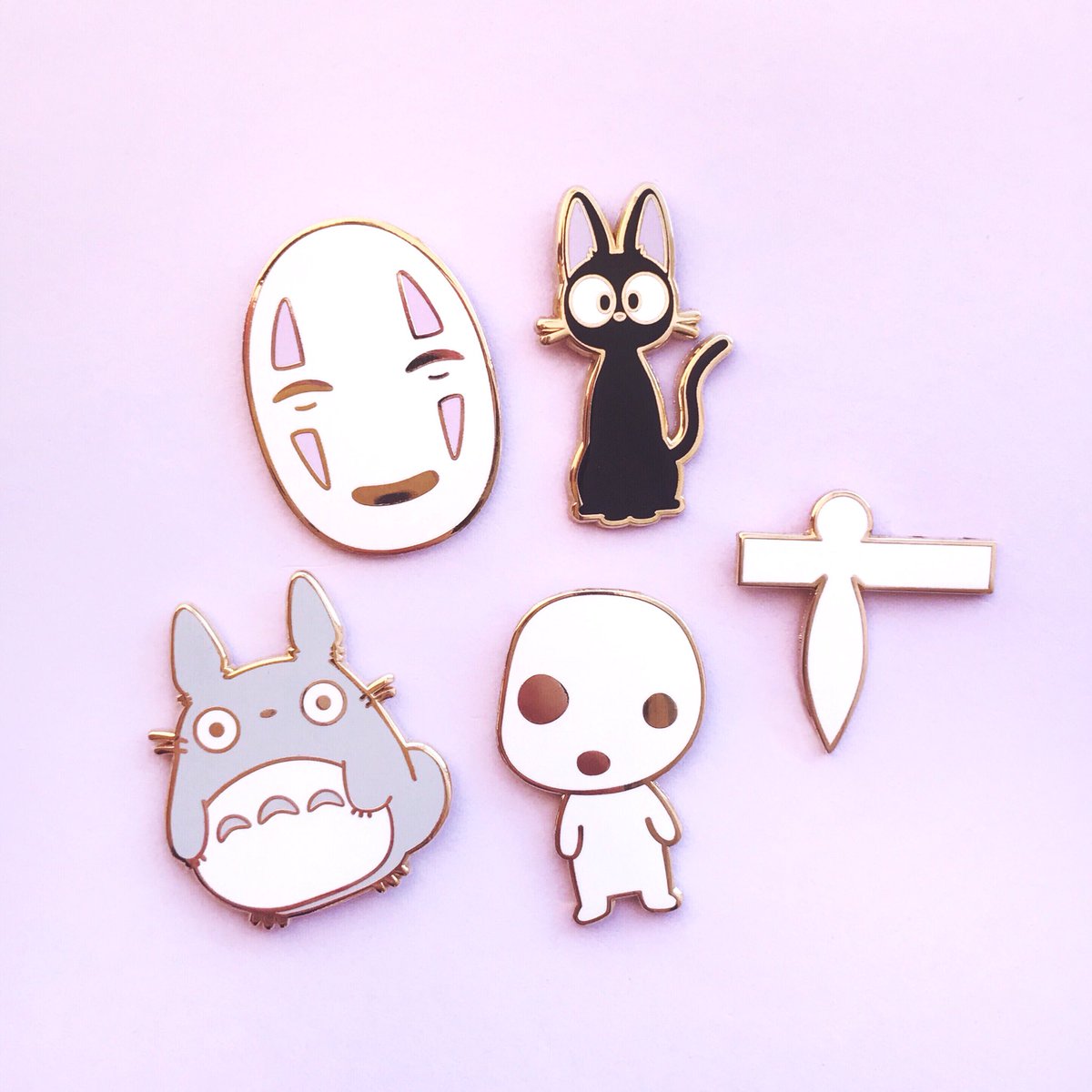 Who were some of the artists that first drew you in when you were younger, and what was it about their work that you think resonated with you so much?
The first artist I can remember being instantly captivated by was Hayao Miyazaki. My Pop used to travel overseas to Japan for work, and he would always bring me back a toy or movie from his trips. I can still remember the first time I watched Spirited Away on VHS, and how enamored I was from the first frame. For me, Miyazaki's films were the perfect blend of art and music, from the intricacy and attention to detail paid to the backgrounds to the perfectly timed and composed score of Joe Hisaishi. Studio Ghibli opened the door to so many artists that continue to inspire me as an adult. As a teenager, another artist that really resonated with me (both artistically and musically) was Jacob Bannon. Converge became one of my favorite bands, and when I found out the singer was responsible for some of my favorite artwork and album covers I felt that connection even stronger.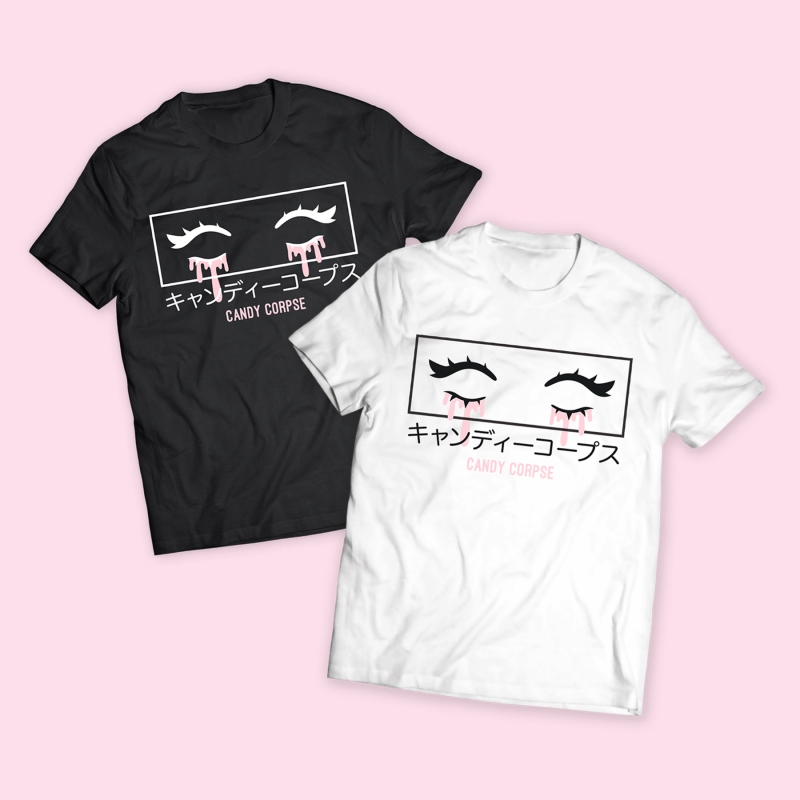 You play in Year of the Knife, a hardcore band, so I'm curious to find out if you think that has also influenced your work with Candy Corpse?
I have been lucky enough to tour the country a few times with the band. The frequent change of scenery while we're out on the road absolutely inspires and influences ideas for my shop. I've found that every new place we travel to has a style and history all their own, so I keep a notebook with me to write down and sketch ideas for Candy Corpse along the way.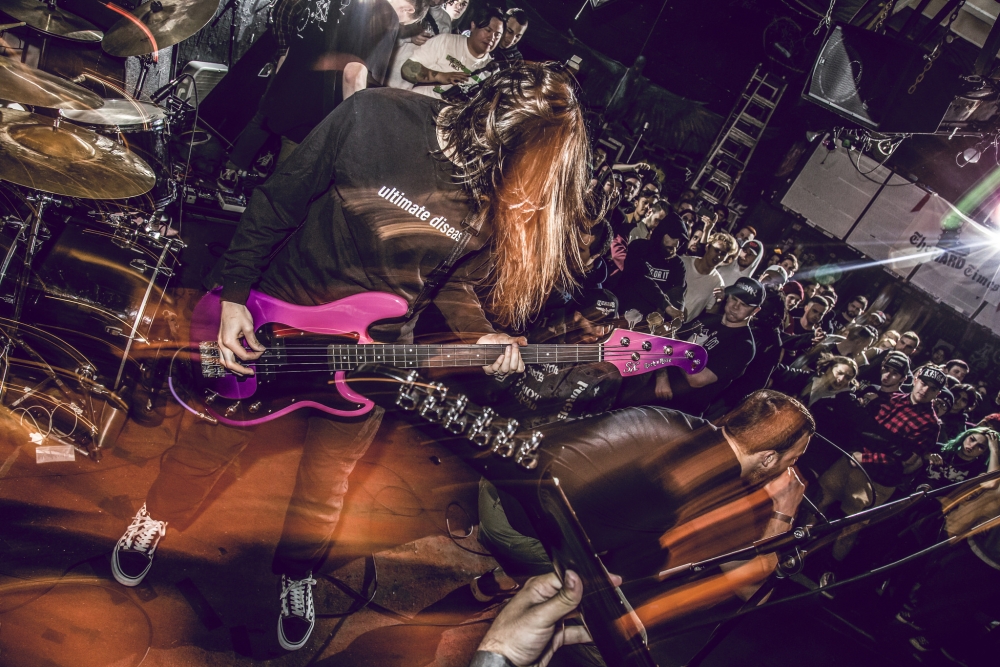 I can't reveal too much about it yet, but I will be bringing some hardcore influence to a line for Candy Corpse that is set to release this Summer, so be on the lookout for that!
What are the toughest aspects of what you do from a business standpoint? Is it just a matter of having enough money to have inventory, or is there more to that?
The toughest aspect of Candy Corpse used to be finding the balance between pursuing my dream and working myself to death. I was working 60-80 hour weeks between handling every aspect of Candy Corpse, my day job as a Marketing Director, and designing for This Is Hardcore fest. My mental and physical health were suffering from the workload and lack of sleep, and even though I was passionate about all the work I took on, I knew I needed to make a change. I finally made the decision to quit my day job to pursue Candy Corpse full time in February, and it was the scariest but most rewarding decision I've made in the business so far. Maintaining the shop inventory and anticipating what items and trends will do well is definitely a challenge, but I'm very fortunate and grateful to have so much support online that makes even the tough decisions and work feel like fun.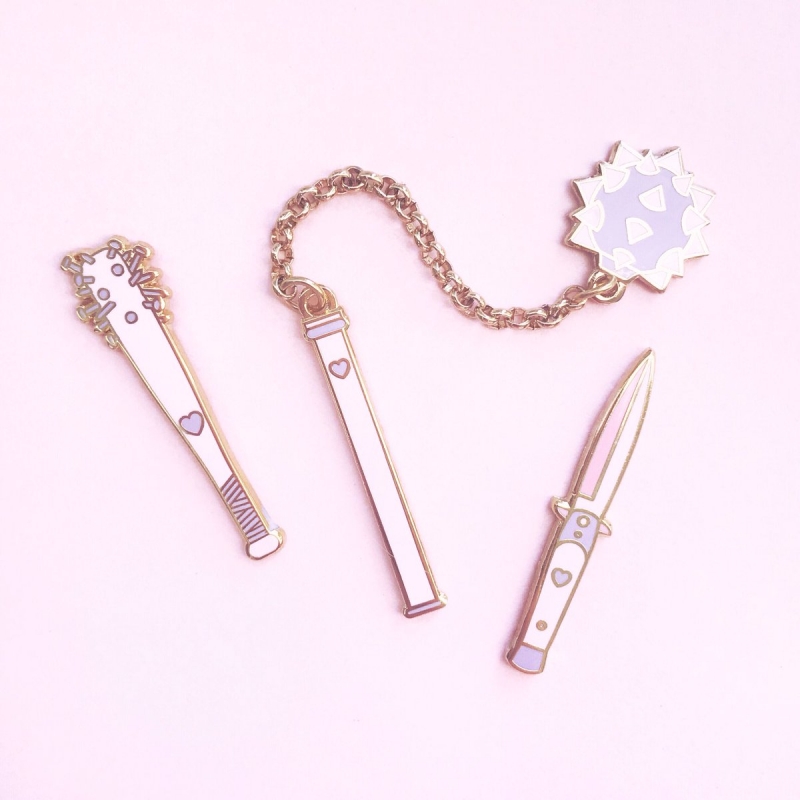 What are your future plans for Candy Corpse? I have a 6-year-old daughter and I know she would love to wear your stuff if you made clothing in her size!
Now that I am able to focus 100% of my energy into Candy Corpse, I have a million ideas and plans for the future! I would love to add more apparel and eventually a full clothing line to the shop. I'll be releasing a line of socks and new accessories in late Spring and am working on new apparel and backpack designs now as well. I'll have to order at least a few kid sizes for your girl!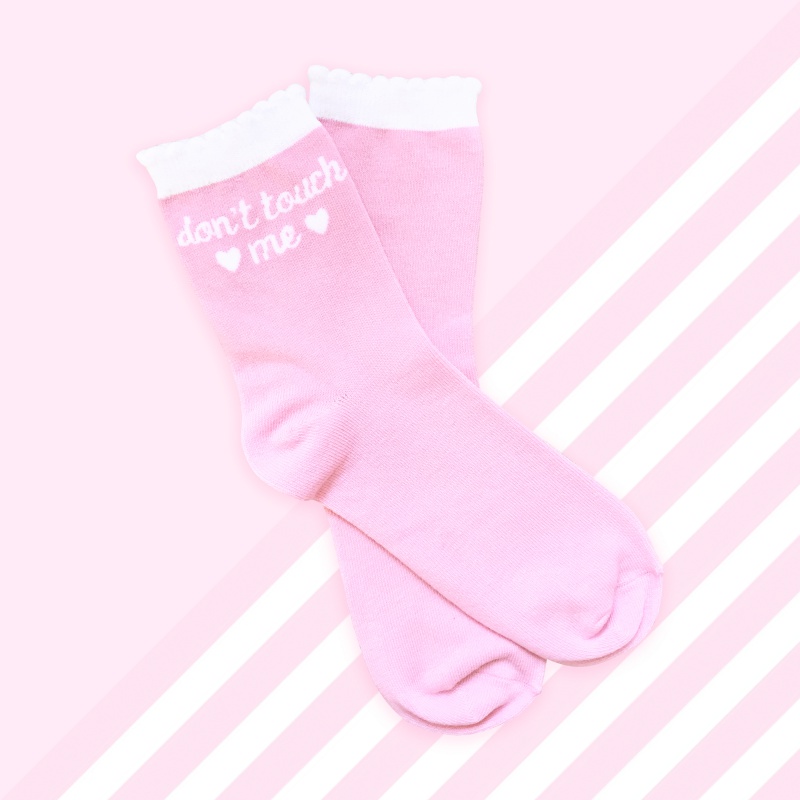 Tell me about some of the newer artists/graphic designers we should all check out.
Here are some new artists and designers you should definitely check out (with a few of my old favorites mixed in as well!):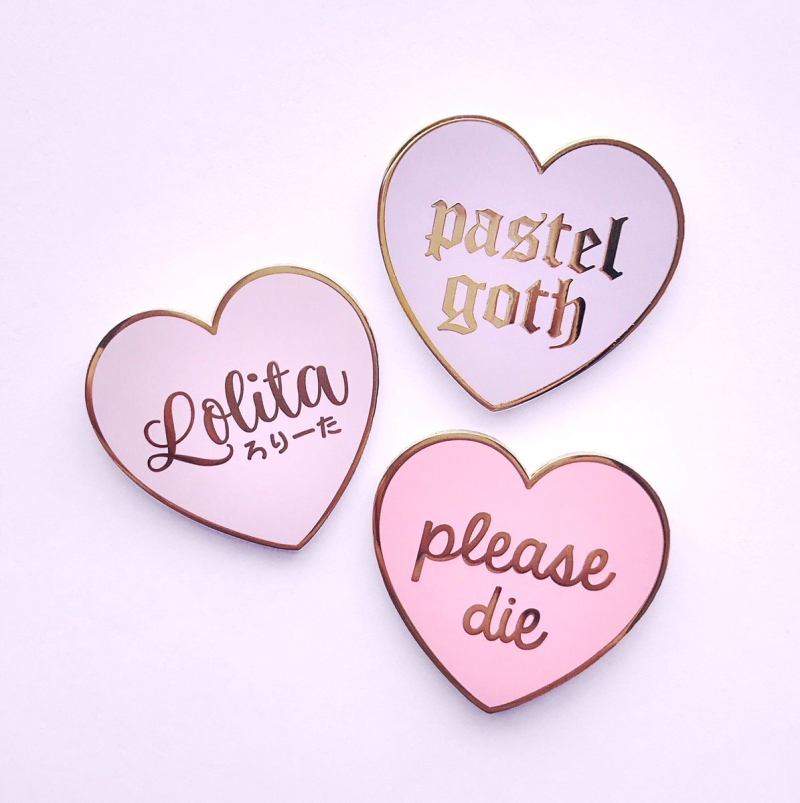 If you had to pick one of your pieces that best encapsulates the Candy Corpse brand, which one would it by and why?
I would pick my shop mascot and the first original character that I designed, Reika! I woke up one day with a super-clear vision in my mind for this candy-coated living dead girl. I knew exactly how I wanted her to look, from the length of her bangs to the shape of the drips on her rib cage, and even though the idea came quickly, it took me a long time to illustrate her exactly how I pictured. Prior to drawing her myself, I worked with Nene from Shiroi Room to help bring her to life. Nene was amazing to work with and is to this day one of my favorite artists! Reika best encapsulates Candy Corpse because she is a blend of cute and creepy, my shop's two biggest stylistic influences.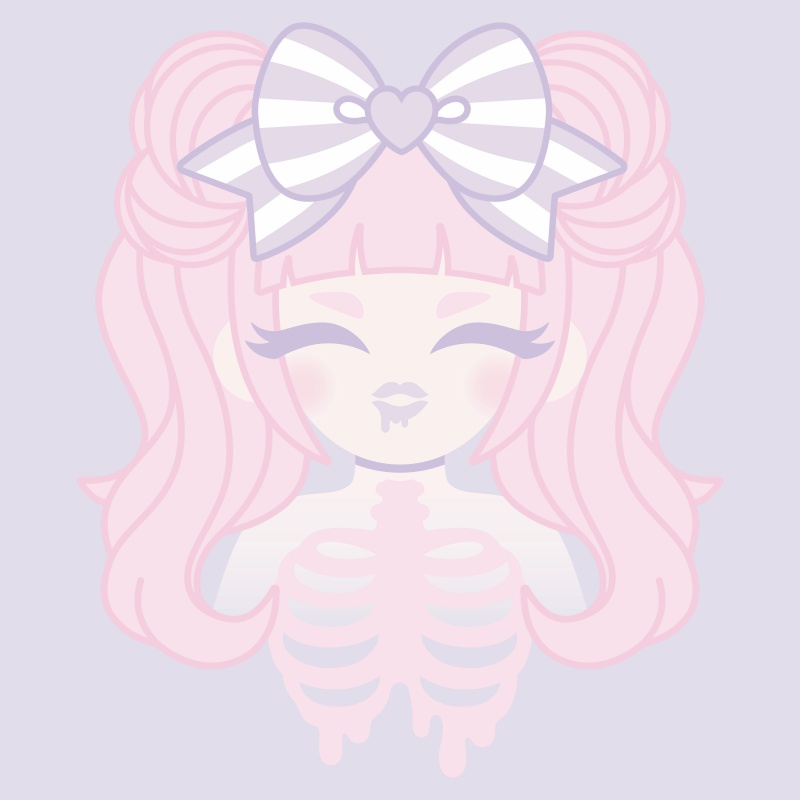 ***
Head to the Candy Corpse website and give the brand a follow on Instagram to see more of Madison's work. Year of the Knife recently released the First State Agression EP.
Tagged: candy corpse, year of the knife