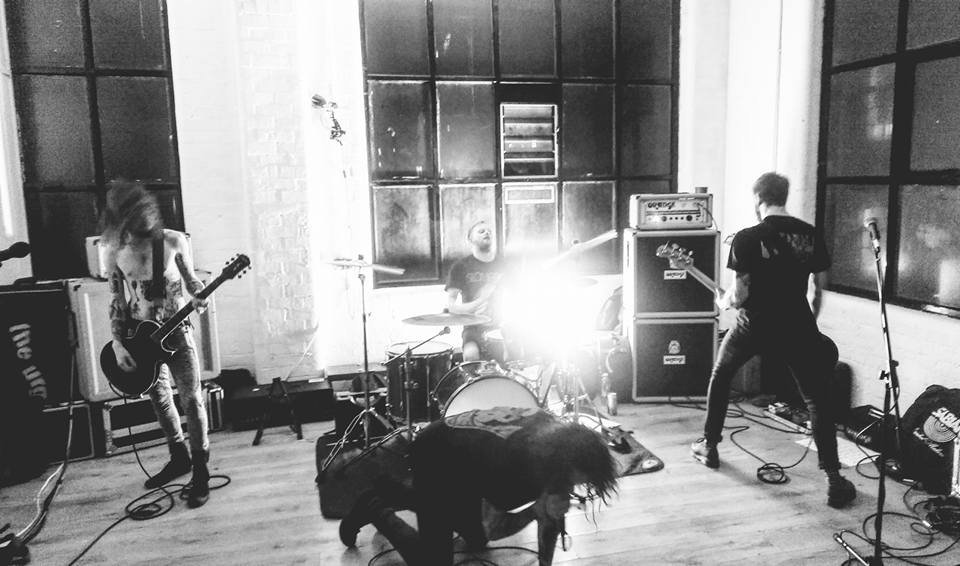 Northern Ireland is probably notorious worldwide due to the "Troubles" but in reality it's a small and very friendly place with its own set of quirks and a unique outlook on life. There's always been a burgeoning alternative and counter culture scene stretching right back to the '60s with Them and on through the '70s up until now. I'm not going to get into the glorious first wave of punk bands that sprang from here (Undertones, S.L.F, Protex, Rudi, Toxic Waste) or dwell on the bigger artists your mum might know (Van Morrison, Snow Patrol) but instead am going to focus on a few of the brighter stars from the local scene that have been keeping the flag flying for punk, metal, and hardcore.
This is in no way meant to be a comprehensive or definitive round up of the local scene either, just a few of the bands I personally am digging and enjoying. Any goofs or anyone good I missed please let me know in the comments section.
War Iron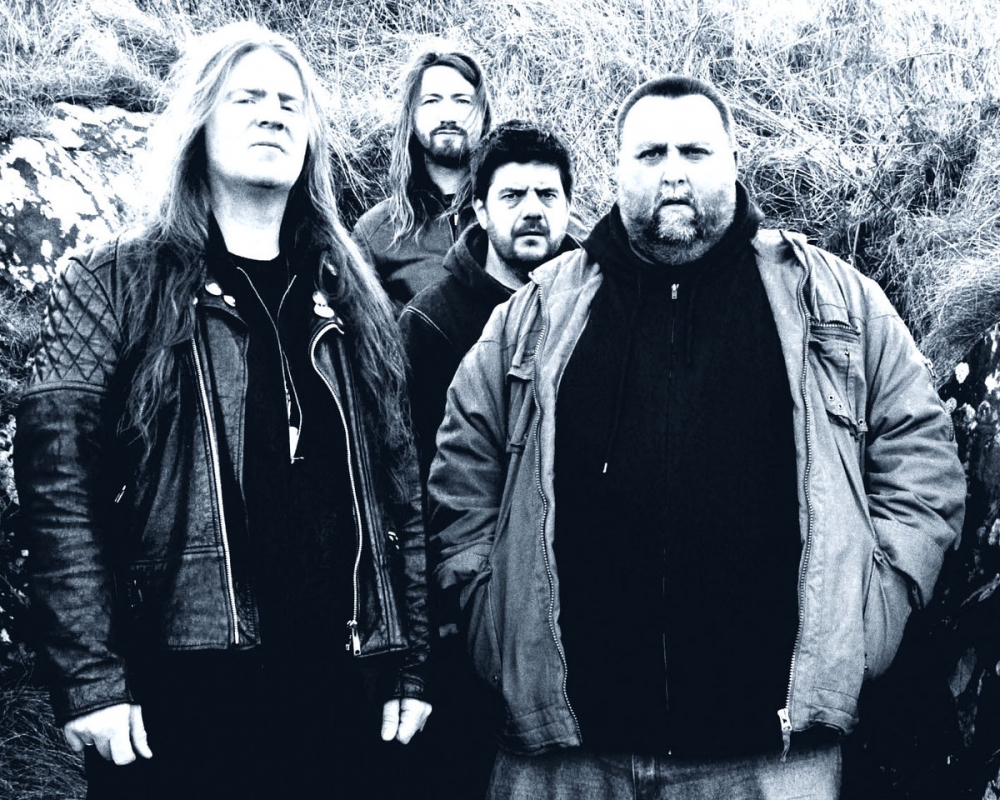 Nasty and uncompromising War Iron have stamped themselves all over the NI scene like a size 10 to the face. With a take no prisoners live approach and dealing in all sorts of grimy subject matter the band meld sludgy riffs with unhinged vocals. Originally utilising a two bass attack the band have kept that weight and further developed the doom and more progressive elements. Latest EP release Black Bile Black Hearts even nods towards the glory days of Candlemass with some of the more epic guitar harmony parts.
The Crawling
If beefy death metal is your bag then The Crawling may already have shown up on your radar due to a well-received debut album last year and some high profile shows at the likes of the Inferno and Bloodstock festivals. The musical core of the band pays tribute to the masters like Bolt Thrower and the "Peaceville 4," so they deal more in hooks and grooves than blast beats and notes per second. With a suitably intense atmosphere to the delivery and some top notch production values they are definitely one to watch with regard to their forthcoming sophomore album.
Slomatics
These daddies of doom have been a constant presence on the NI metal scene since their inception almost 15 years ago and whilst never the most prolific of giggers, they'd have to be one of the most respected bands in NI. They've kept up an admirable string of releases via splits and one off's as well as dropping two sterling full-lengths which capture the crush of the band in full flight. Eschewing bass for a two guitar attack they've augmented their sound with meaty synths and Hammond organ which lend the band a space rock vibe and helps them sound as beautiful as they are bludgeoning. Singing drummer Marty (ex-War Iron) nails it all down with a mix of rigid grooves and jammed sections which keeps the song dynamic, exciting and unexpected.
*Special mention must go to the gorgeous album packaging on the full lengths, well worth snagging on vinyl if you can find copies.
Hornets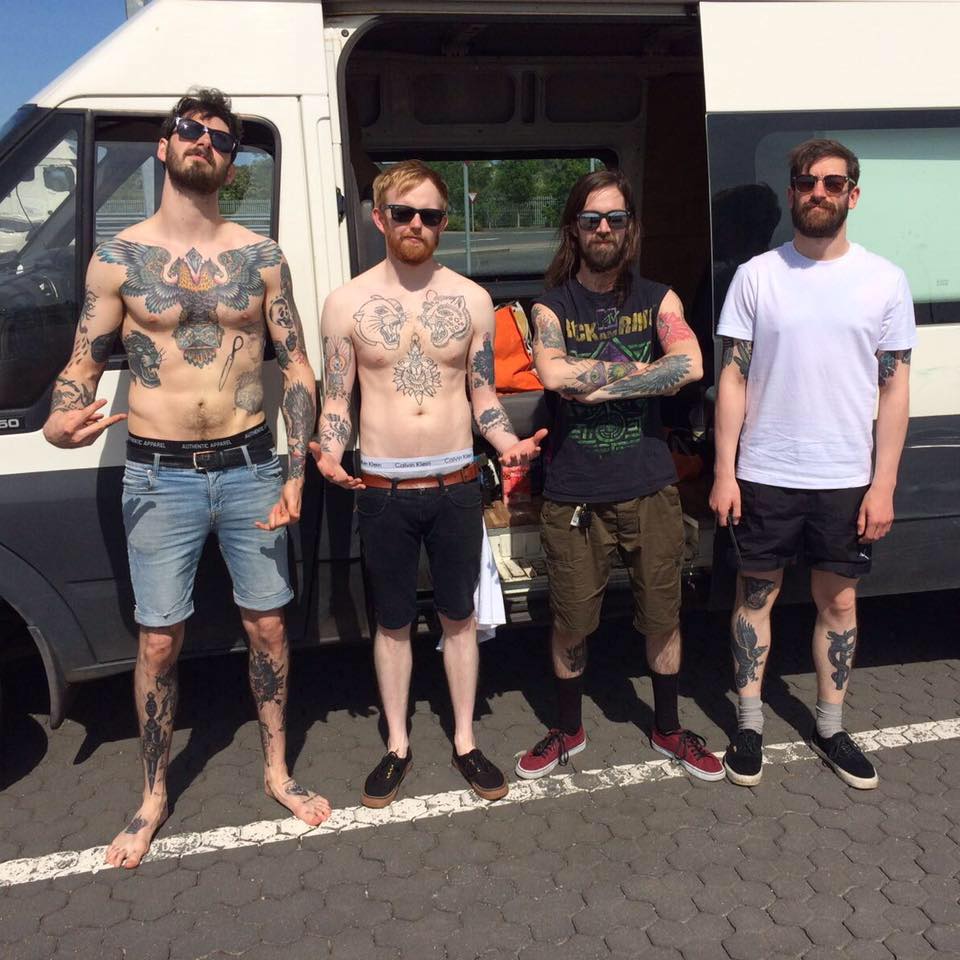 Hornets is another newish band that has made a lot of noise in a short period of time. Coming (to my battered old ears at least) from a more chaotic hardcore background the band have enough rock and roll swagger and inventive guitar-work to help them make their mark. Last years debut album, Witch Hunt, was a bulldozer from start to finish bringing in elements of crust and black metal whilst keeping the hooks intact. Again, another band with lovely album packaging, so seek out the vinyl!
Scimitar
Billing themselves as "dark thrash metal," Scimitar have hit the nail on the head with that description as they deliver epic twisted thrash. Their latest EP, ...of Blood & Fire, is by far their most accomplished to date and it's hard not to be impressed by the musicianship and the general quality of the recording. There's also a nice deranged aspect to some of the songs which bring to mind latter period Dark Angel or mid-period Death mixed with the Teutonic fury of Kreator and Destruction.
Empty Lungs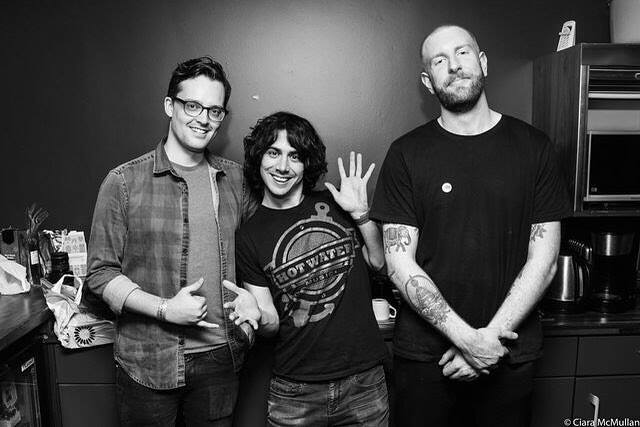 Originally starting out with much more of a straight-up punk vibe, Empty Lungs have been refining their songwriting and dynamics to present a much more infectious, feel-good sense of melody more akin the '90s power pop or indie. They've been hitting the road hard over the last few years but seem to have hit an impasse with a hiatus seemingly now on the cards. Pity, they haven't managed a full length yet but the collection of EPs are all pretty much fantastic with a ton of earworms on each.
7.5 Tonnes of Beard
Originally formed as a side project (main members bands make up Gacys Threads, And So I Watch You From Afar) 7.5 Tonnes of Beard has taken on a life of its own due to an excellent debut album and a select bunch of killer live shows. Bringing the heavy in a much slower tempo that the usual local bands there's a grunt to the tunes that belie the slightly comical name. Fans of Eyehategod, Iron Monkey, and Godflesh will need to get their ears around this lot.
Wardomized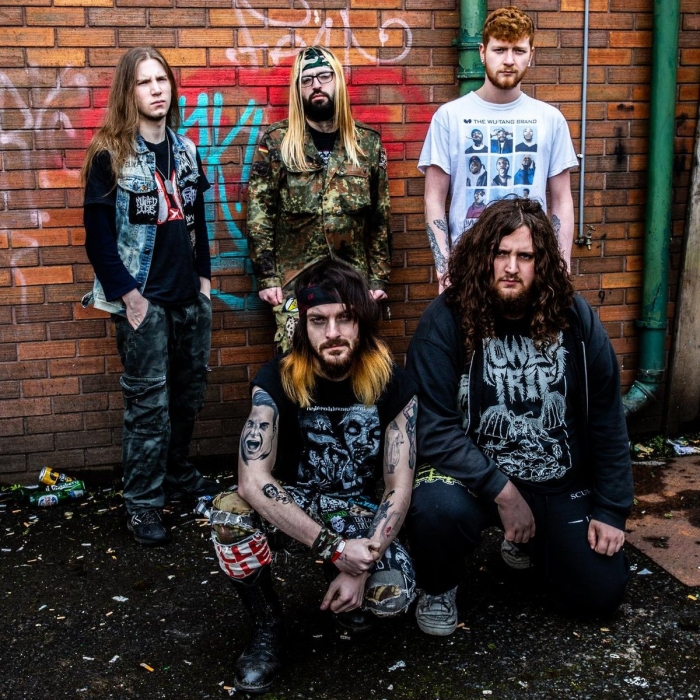 Perennials of the European touring scene, Wardomized have been working it hard the past few years and this has been showing in the live sets and increasingly better recordings. Not afraid to mix it up a bit, they've also been pro-active at bringing in female vocals, samples, and more adventurous arrangement ideas. Full fat riffing complements a grindcore approach to the drumming and vocals with some remarkably spirited performances on their latest recording.
Duellists
Long in the tooth and quite a while in gestation, Duellists have finally announced the release of their self-titled debut. Formed from ex-Throat and Element members, the 3-piece has quietly been beavering away, writing tunes whilst dropping in the occasional live show. They've got a strong '90s post-hardcore background (think Quicksand, Helmet, Fugazi) which couples nicely with a more modern hardcore approach, so it figures that none other than Kurt Ballou-mixed said debut. Pete puts in a suitably boisterous vocal performance on the album and the rhythm section crunches in a satisfying Am-Rep/noise rock kind of way.
Donum Dei
Donum Dei is another young(ish) band that has achieved a lot of cool things in a very short time. The debut album, Contribute to Chaos, flits between chunky thrash with shades of classic power metal, as well as having a modern metalcore edge to it. Stylistically similar to Trivium in that I'm hearing elements of classic Metallica and a tinge of Swedeath, their recent album is an impressive affair. Good to see them out gigging a lot locally and renowned for their high-energy performances, the band have a slick and powerful stage presence.
Robyn G Shiels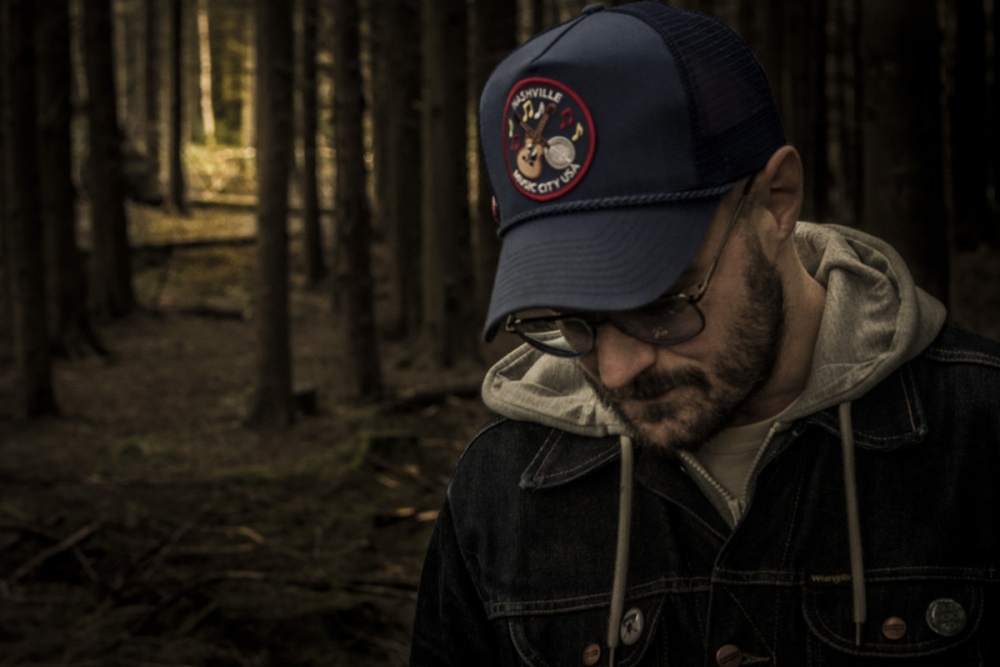 Coming from a grunge rock background, Robyn struck out in the mid-'90s on his own, going down a more stripped-back acoustic route. He's been chipping away for those 20+ years steadily releasing music and gigging far and wide. The planets aligned when he won the Northern Irish Music Prize for his acclaimed Blood of the Innocents album which led to trips round Europe and sojourns to North America. After a fallow period of 18 months or so, he's a new album in the pipeline and is beginning to play out again. Whilst not the "heaviest" musically, think Will Oldham and mellow The God Machine, lyrically he brings the darkness in spades.
THVS
THVS is a noisy 3-piece with a grungy noise rock swagger...I'm hearing bits of Drunk Tank, TAD, Unsane, and The Melvins all swirling about in there. Not too much info out there on the band as they seem to prefer to pop up, melt a few faces and go to ground again. Recent EP release, Plague Widows, is by far their best thing to date and with a few gigs on the horizon, here's hoping they get on a creative streak and get some more music out.
Dutch Schultz
Another band formed from the ashes of Throat, the "Schultz" have been hard at it for the last 8 years, releasing 2 full-lengths and now prepping for the release of a third. Sadly. no material from the new Russ Russell (Napalm Death, At the Gates) produced one is available yet but from what I've managed to earwig, its their strongest so far. The band have a bedrock in '90s alt.rock, so expect some Quicksand, some Jawbox and even a hint of Shudder to Think, vocally. Once gigging perennials, the band seems to have wound down things on the gig front but expect that all to change once the new one finally is out.
LaFaro
When I started to write this LaFaro had fallen into that pile of defunct local greats. Thankfully the rumours were true and as of June 2018, the band are back retooled as a trio. Formed back in 2004 they went through a few configurations before settling on the dream team of Johnny Black, Alan Lynn, and the Magee brothers. Touring through Europe with the likes of Helmet and Therapy? their full tilt live shows and dark humour won them a small but dedicated fanbase before it all fizzled out at the end of 2015.
No idea what the next step is for them, be it some shows or dipping their toes back into new material but regardless its great to have them back. I'm truly excited to hear what they get up to next but in the meantime do check out either of their full-lengths, Easy Meat is highly recommended. Think Girls Against Boys and Helmet with a side order of Motörhead and Maiden.
So there you have it, a diverse bunch of bands from our small land mass, all worth a listen. Before I finish up, here's a couple of now defunct bands that are also well worth checking out:
If you want to explore the Northern Irish scene further, I'd recommend checking out:
Tagged: therapy