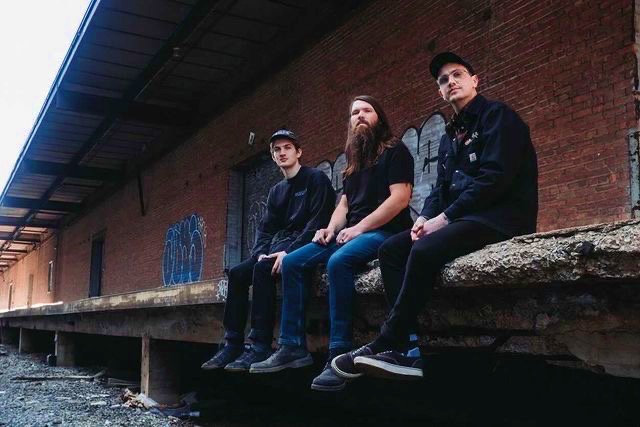 Close your eyes and imagine what it would sound like if Quicksand, Melvins, and Helmet wrote a song together. Well, whatever you came up with, there's a good chance it sounds like Brain Cave.
The Cleveland trio formed back in 2017, bringing forth their fuzz-crazed '90s post-hardcore sound via a few EPs and an LP entitled Stuck in the Mud last year.
Keeping up their hard-working pace, Brain Cave will be releasing a new 7 inch called Log World later this month. The 4-track collection finds the band in fighting shape, delivering their most riff-tastic and memorable songs yet.
Take a listen to "Promotion to Autopilot" from Log World below to get a sneak peek at what the rest of the EP will bring:



"'Promotion to Autopilot' is one my favorite songs we've written so far," Brain Cave drummer Matthew Ducey told No Echo via email. "It's so fun to play. It really captures our energy. We wrote this one at the end of last summer. I'm stoked it found a home on this EP. We can't wait to play it live."
Log World will be out on July 30th via Head2Wall Records and Tiny God, Inc.
The pre-orders for both the vinyl and digital versions of the record are up today.

Brain Cave on social media: Facebook | Instagram
***
Help Support What No Echo Does via Patreon:
***
Tagged: brain cave