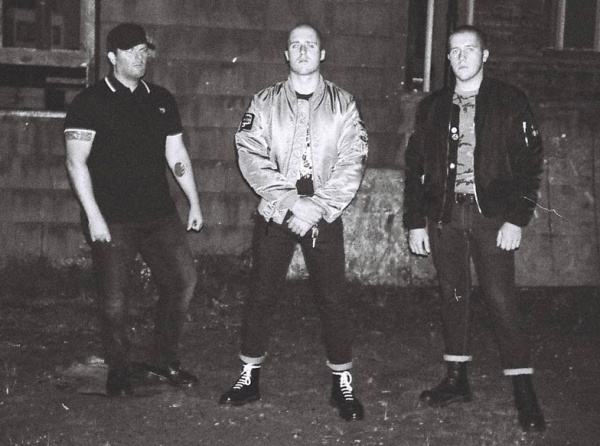 "Before starting this, the 3 of us were in an Oi! band called The Elite that started in 2018," Violent Way guitarist/vocalist Nick Terlecky told No Echo via email. "In mid-2020, we decided to put The Elite to rest and start something more original that properly showcased the band we became."
Violent Way got the site's attention thanks to the Buffalo, NY-based trio's eponymous 4-track EP that dropped on Bandcamp last month.
I'll be the first admit that I'm not well-versed on Oi!, so I asked Nick about the stylistic direction he and his Violent Way bandmates have taken on their debut recording. "I take influence from Oi! bands past and present.
"Some of my all time favorites are Combat 84, Iron Cross, The Templars, The Last Resort, Blitz, and Forced Reality, to name a few.
"My intention with Violent Way from the start was to be true to this subculture that I love and to stand out among the rest. No bullshit, no gimmicks — real Skinhead shit."
Rounded out by bassist Mason Hutchins and drummer Eric Ellman, the musicians that make up Violent Way are also members of the bands Exhibition, They Live, and Healer.
So, what inspired some of the lyrics on the new EP? "I write lyrics from my own life experiences and shit going on in my chaotic mind," Nick says.
"On this EP, I wrote about fighting, being overworked and underpaid, and personal relationships gone sour. 'It Ain't Right' (track 4 on the EP) is a song by The Oppressed. We are currently working on new material, I think the lyrics for our next release are the best that I've ever written."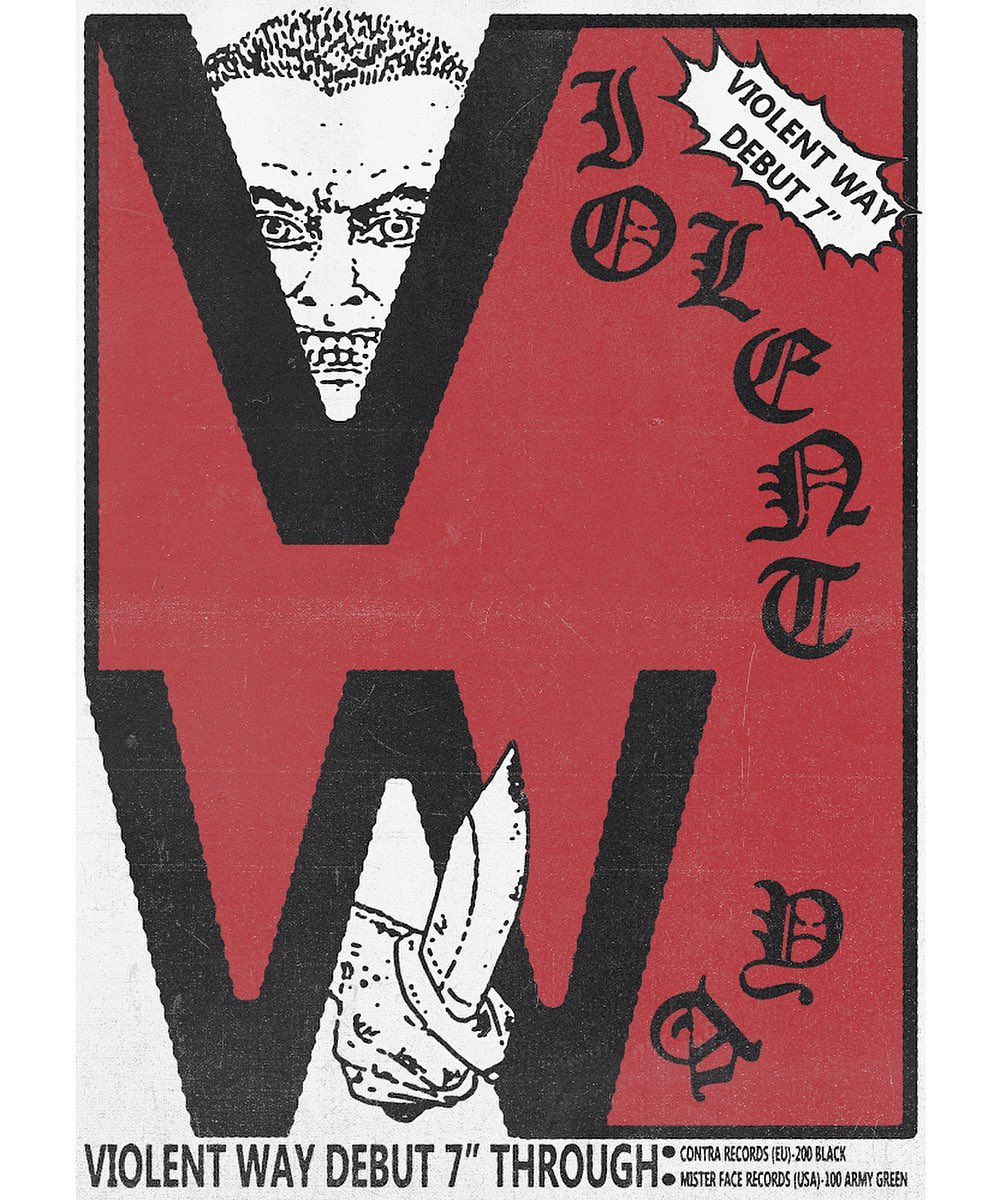 The Violent Way EP will be getting the vinyl treatment through Mister Face Records and Contra Records, the latter a label known for also dropping releases by 45 Adapters, Lions Law, and The Royal Hounds.
"They released The Elite's debut 7 inch last year, and we loved working with them and are fans of the label/roster—so it made sense to have them do the debut 7 inch along with Mister Face Records."
Nick also wants to make sure he gives props to some other current like-minded musical outfits: "There are a shit load of newer bands as well that share this same attitude/spirit. Bands like Crown Court, The Brass, The New York Hounds, Béton Armé, Concrete Elite, Rixe, The Chisel, Cuero—the list goes on."
The Violent Way 7 inch is sold out in the US, but if you're in Europe, Contra Records have you covered.
Violent Way on social media: Instagram | Bandcamp
***
No Echo has launched a Patreon with 3 tiers offering all kinds of hardcore-related goodies to help support the site:
***
Tagged: the elite, violent way