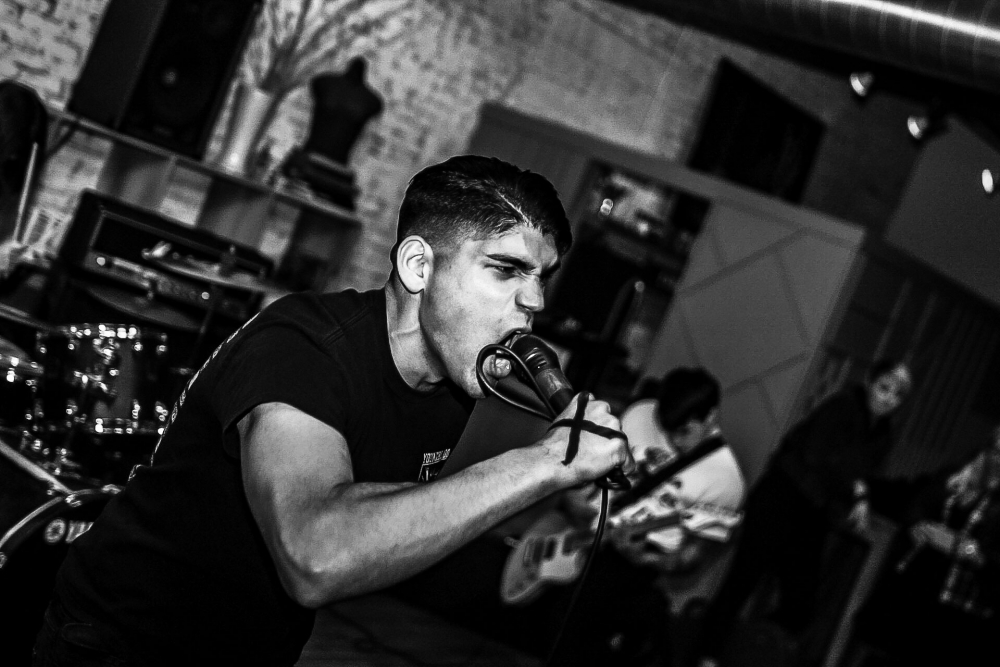 I first wrote about Fixation on the site back in April of this year, and since then, I've had the Philly hardcore band's 2018 promo in my playlist on a pretty steady basis. Signed to WAR Records (Miracle Drug, Shadow of Doubt), the group is gearing up for the release of their debut EP, Marked.
Featuring striking cover art from Linas Garsys (American Nightmare, The Nerve Agents), Marked finds Fixation ripping fast-paced hardcore with gruff vocals from frontman Matthew Green. In my pursuit to help expose new bands I believe in to the site's readers, I got my hands on "Play Along," a track from the forthcoming EP.
"There's a lot that goes into why I wrote this song, but it's mostly about the combination of pain and relief that comes with the loss of bad friends," Matthew says about his lyrics to "Play Along," continuing: "All betrayal hurts, but sometimes a little time provides perspective that can only be seen with hindsight."
With Marked coming out this August, Fixation will be hitting the road for a short run with No Echo faves Rule Them All and Vantage Point. "Our drummer, Dan [White], has been friends with the Rule Them All guys for a while, he'd mentioned it to me after we did our dates with Leeway in January, and a few times after when we talked about weekends, so it was really just a matter of time. The idea of having Vantage Point with us came together as we were already booking. There's a lot of really good newer hardcore bands coming out of the Northeast right now and it just made sense to do a run with a couple of them before fest season and summer touring start."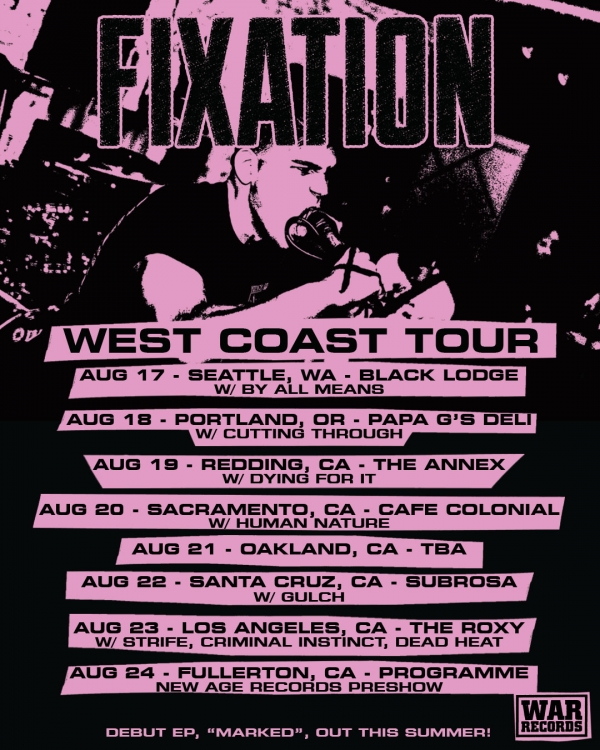 Since I'm in California, I'm especially psyched about Fixation's upcoming West Coast trek. "I've been wanting to play the Pacific Northwest for a long time, so just getting to do that will be cool. Seems like most of our shows are with the bands I'd want to playing with any way, but if I were to narrow it down, playing with Strife and Criminal Instinct in LA will definitely be a highlight, as well as that pre-show for the New Age Records anniversary at Programme."
What can we expect from Fixation after the EP and tours are done? "We do a lot of writing, and enjoy playing shows in and out of the area, so new music and more tours are a given. We've all talked about wanting to see Europe and Canada when we get the opportunity, so hopefully that can come together soon."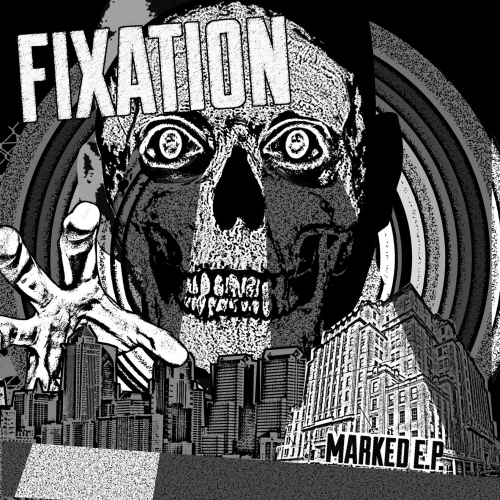 Marked will be out on Aug. 10 via WAR Records. Follow Fixation on Bandcamp and Instagram, and check them out at the shows listed below.
Fixation tour dates:
July 20 - New Haven, CT - Crunch House (w/ Rule them All and Vantage Point)
July 21 - Boston, MA - Hardcore Stadium (w/ Rule them All and Vantage Point)
July 22 - New Brunswick, NJ - Eastern Bloc (w/ Rule them All and Vantage Point)
Aug 17 - Seattle, WA - Black Lodge (w/ By All Means)
Aug 18 - Portland, OR - Papa G's Deli (w/ Cutting Through)
Aug 19 - Redding, CA - The Annex (w/ Dying for It)
Aug 20 - Sacramento, CA - Cafe Colonial (w/ Human Nature)
Aug 21 - Oakland, CA - TBA
Aug 22 - Santa Cruz, CA - Subrosa (w/ Gulch)
Aug 23 - Los Angeles, CA - The Roxy (w/ Strife, Criminal Instinct, Dead Heat)
Aug 24 - Fullerton, CA - Programme (New Age Records pre-show)
Tagged: fixation