By the time this piece runs on the site, the news will be out about this year's United Blood fest lineup. The 2019 installment will feature Floorpunch, Underdog, Death Threat, and Merauder, among many other bands, and go down on April 5th and 6th at the Canal Club in Richmond, VA.
As you can see from the flyer below, United Blood co-founders David Foster and Ryan "Braces" Wall aren't fucking around this time out. I recently chatted with the fest's social media manager, Ace Stallings (also of the bands Break Away and Neuromancer), and was curious to know how long in advance do the bookings begin to get going. "Well, Foster and Braces start formulating the lineup as usually early as summer the previous year. They get most of the work done during the subsequent autumn. This year, finishing touches have been made throughout January and early February."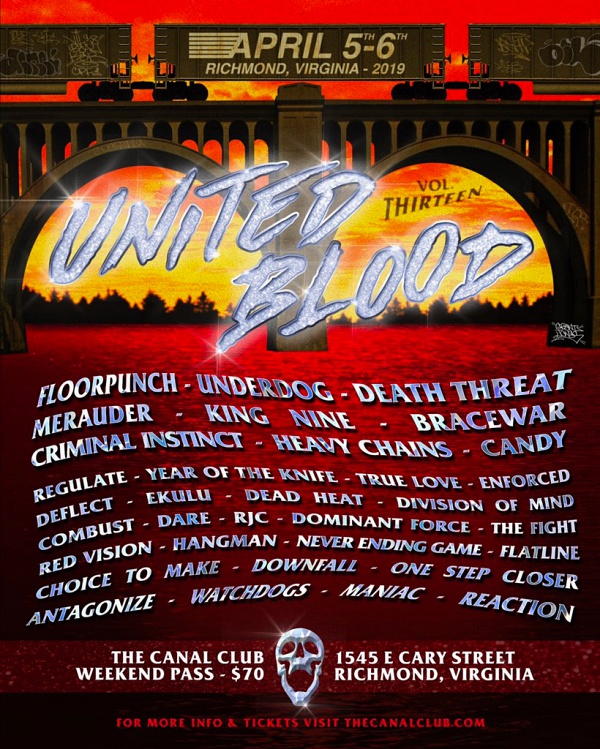 I asked Ace what he thinks sets United Blood apart from some of the other hardcore festivals around these days. "It's just a hardcore fest. That's it. Not too metal, not too punk, rarely many outliers. It's a true hardcore fan's event. The kids dance hard, the attendees have a good time, there aren't too many bells and whistles and additional things to distract from what it is, the best of the best in contemporary hardcore sharing the stage together."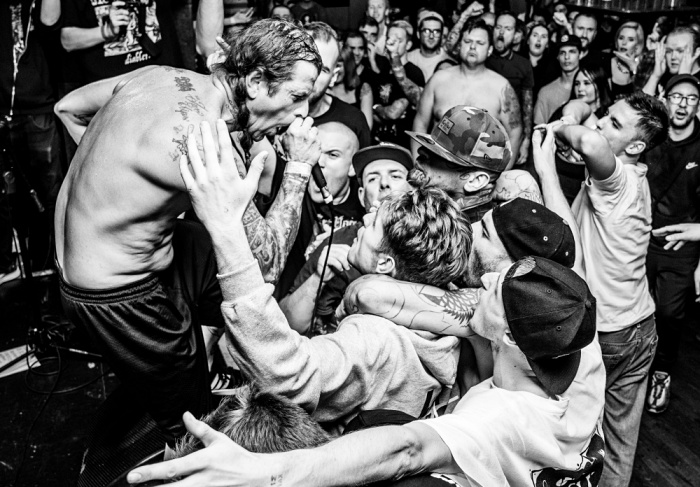 Putting Ace on the spot, I pressed him on what his all-time favorite United Blood set has been to date: "I read this and legitimately began to breathe heavy because of how hard this is to decide, but I'm going to have to say Blind Justice 2017. If you don't know, look it up." Don't worry, Ace, I got you:
Tickets for United Blood 2019 are available now.
***
If you're shopping for vinyl, CD, and cassette hardcore titles, head to No Echo's partner store, Reverb LP, to see what they have available. Every purchase you make helps No Echo with site costs.
Tagged: antagonize, bracewar, candy, choice to make, combust, criminal instinct, dare, dead heat, death threat, deflect, division of mind, dominant force, downfall, ekulu, enforced, flatline, floorpunch, hangman, heavy chains, king nine, maniac, merauder, never ending game, one step closer, reaction, red vision, regional justice center, regulate, the fight, true love, underdog, united blood, watchdogs, year of the knife