Artists: Frozen Soul and Kombat
Venue/City/State: Division Brewery, Arlington, TX
Date: May 29, 2021
Photographer: Zane Daniel (Instagram)
Nerves are in their air, but a collective excitement fills the room. As many friends embrace for the first time in over a year for some, we finally come together for a night of music in the Lone Star State.
Some sense of unity swelled up in the room as hardcore kids joined up with punks and metalheads for one grand night of chaos that we all shared, no stand-off esque B.S. Just one scene united.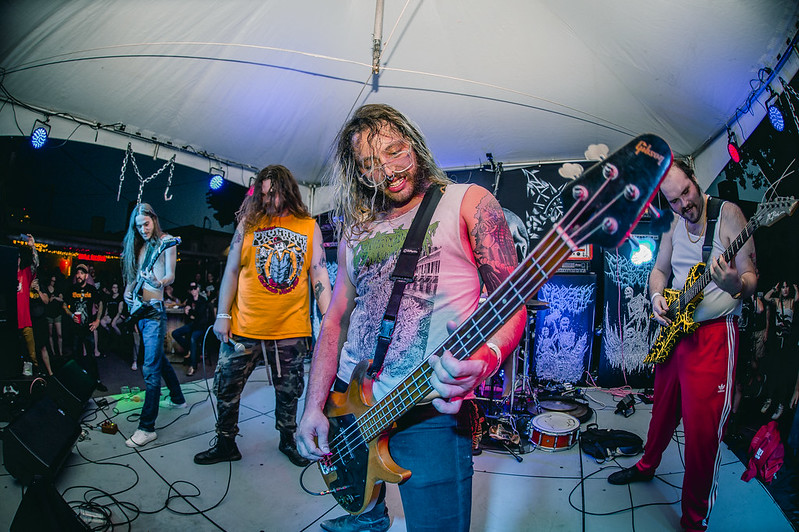 Kombat kicked off the night playing some songs from their newly released split with Torture Tomb as well as some old tracks.
The yard was packed and chaos ensued.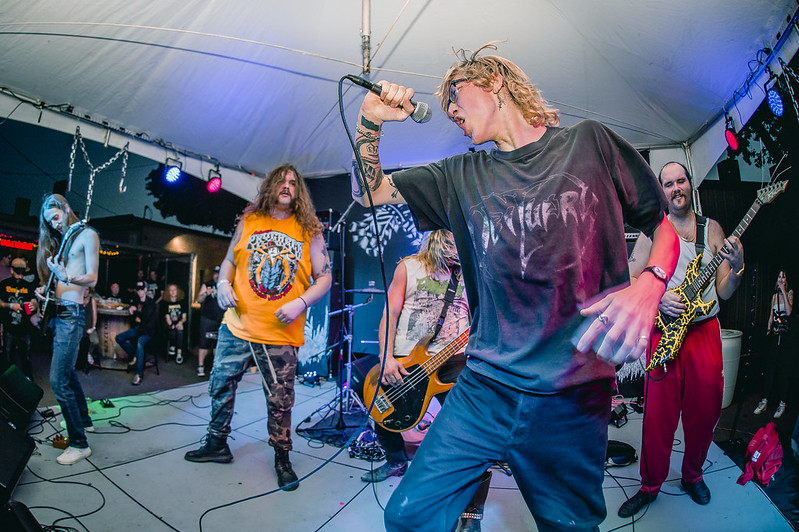 Even I had to put my camera down a few times and mosh, but nothing could prepare us for what was to come with Frozen Soul. The Fort Worth death metallers were celebrating the 2021 release of Crypt of Ice, their debut release for Century Media Records.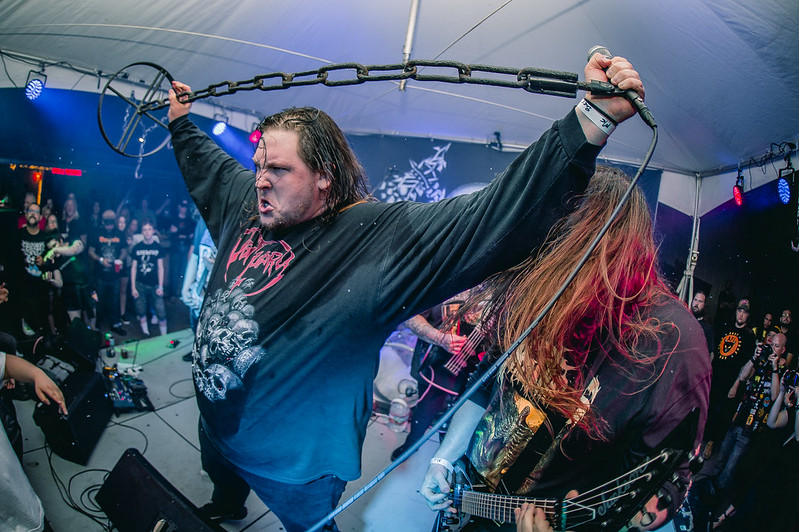 As soon as that first note was picked fists were flying in the air. A cultivating sense of release from a year away overwhelmed the crowd. People of all ages swarming the stage to dive, mic grab, pile on, etc. Everyone circle putting to the fast parts and then throwing down in the heavy parts. It was truly a set to remember
In the midst of all the commotion we came together to mourn the loss of Texas legend, Riley Gale. Seeing so many familiar faces passionately chanting his name was a sight to see. His presence was surely missed but felt by many there.
It's safe to say the scene is back and stronger than ever here in Texas, as we look forward and plan many more nights like these.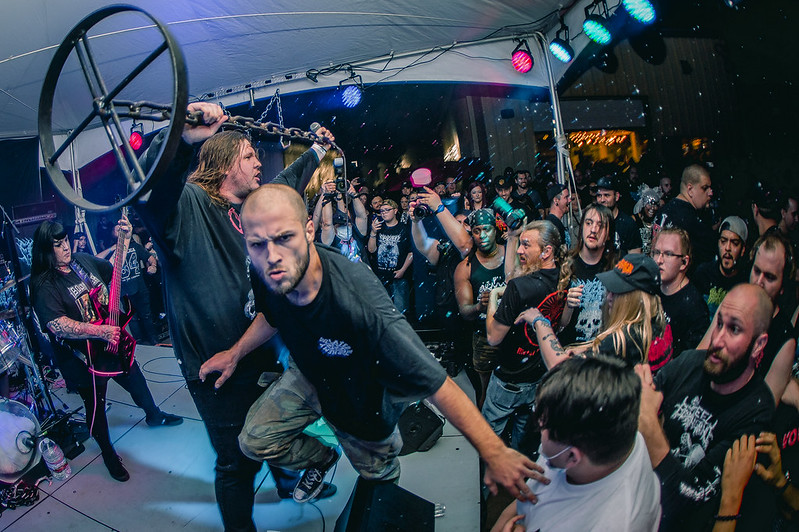 It's a very special time to be a part of here in the Lone Star State.
***
Frozen Soul on social media: Facebook | Twitter | Instagram
Kombat on social media: Facebook | Instagram | Bandcamp
***
Help Support What No Echo Does via Patreon:
***