Hailing from Des Moines, Iowa, Traffic Death got their start in 2013. The band's first release, 2014's Don't Be a Projectile, showcases exactly what the band is about: thrash, skateboarding, horror, and VHS culture.
For example, the second song off that release, "The Wild," explains exactly what the thrill of finding a VHS tape you have been hunting for feels like:
Just like record collecting, finding a certain piece for your movie collection is highly rewarding. Similar to most record collectors, VHS hunters love analog. Traffic Death's lead vocalist Nate "Fetus" Phillips is no stranger. A line from the aforementioned song explains it all:
"Analog and dead format's is my way of life
If you don't understand this than you never will
Get in the way of my tapes, and I'll draw my knife"
The music is hard to really pinpoint. They are undoubtedly a crossover band, but they have so many different elements ranging from thrash, grindcore, and doom metal, making for a sound that is uniquely theirs.
What I enjoy most about Traffic Death is the sound clips, mostly harvested from old VHS tapes themselves. Much like now legendary Graf Orlock, the sound clips are perfectly placed and pace each and every release in their decade-long career perfectly.
The band has been very active throughout the decade. They have been consistently putting out EPs, splits, and full lengths, almost every year since they have been together. They have a compilation CD of their first four releases called Four Disc Pile Up released by Mortville Noise Records.
The compilation is now sold out, but contains Traffic Death's first release, Don't Be a Projectile, EP Terror on the Freeway, Split Personality, and their full length, Dead End:
Traffic Death's most recent album, 2011's Judas Curse of the Iron Sabbath, truly showcases how tight and cohesive tying different music styles and with really killer sound clips can be:
Most recently Traffic Death teamed up for a split with legendary grindcore band Deterioration, which is still available to purchase from their Bandcamp.
No Echo spoke with lead vocalist, long time screen printer, podcaster, and VHS collector, Nate Phillips about Traffic Death's history and what the band has in store for the future.
Well Nate, I want to thank you for taking some time out and answering some questions. I guess the first question is: Did you think your band would still be churning out awesome crossover music playing all over the Midwest, and be synonymous with VHS culture a decade ago?
I mean, I don't know if we are really part of VHS culture or not. We all love movies and the format we grew up with was certainly VHS but I guess that would be a question for the people that listen to us or that collect...are they the same people? I'm guessing it's not an impossibility, but I think we confuse a lot of people because we don't do anything that's a carbon copy.
I know that's a cliché for someone in a band to say, "Oh well, we don't fit in with a genre," but I do feel like the term crossover is a relevant one for us and we do fit in with that as far as us crossing over genres, it's just not always the same two ones that we are crossing over.
I do feel like we would have more success if we just picked a single direction but fuck that, it would be stagnant and boring. If you want to find and listen to bands that just sound like other bands you already like then there will be no shortage of that.
Could you tell me about your current 10-inch split with Deterioration? I know you have played shows together but how did that come together?
It just came out as a split release on Deterioration's label, Shattered Dreams Productions, and our own imprint, Vehicular Genocide Records. We have probably played something in the realm of 15 or more shows with Deterioration, they are from Minneapolis which is 4 hours north of Des Moines so we go up there to play and they come through here on their way to and from other shows and tours.
After one show we talked about it and we all just made it come together, neither band had ever done a 10-inch release, and it for me at least has always been something I wanted to do. The Black Market Fetus/Wasteoid split was originally slated to be a split 10-inch but it bounced around to a couple different labels and in the process became a 12-inch so it was cool to finally get one put together for this. Viral Graphics did a great job with the cover as well.
Is the new split available at record distros or exclusively at your Bandcamp?
I have traded it around a bit, Rotten to the Core has some, and record stores in Iowa have them, but I would like to get them out to more places. So if you run any distros or have a store feel free to hit us up for wholesale or trades. If you are looking for a single copy it is available on our Bandcamp and the Shattered Dreams website.
You seem to always work with artists that meet a particular aesthetic. Each and every one of your releases' covers are cohesively yours. You have worked with artist Viral Graphics on several releases and I see that you have worked with scene artist RottenYellow with your printing company Media Crypt.
Do you plan on working with more artists meeting the aesthetic? Was your plan to keep the same aesthetic with the band from the start?
It's always easier when you work with an artist that is cut from similar cloth, less need to explain stuff or anything, they just get whats up. Rotten Yellow is cool not just because he gets it, but he Also from the same city as we, so that works out great.
As far as Media Crypt stuff I am always into seeing what people come up with. Movies are very important to how we view our own lives and it can be reflected back in the art we make to celebrate them.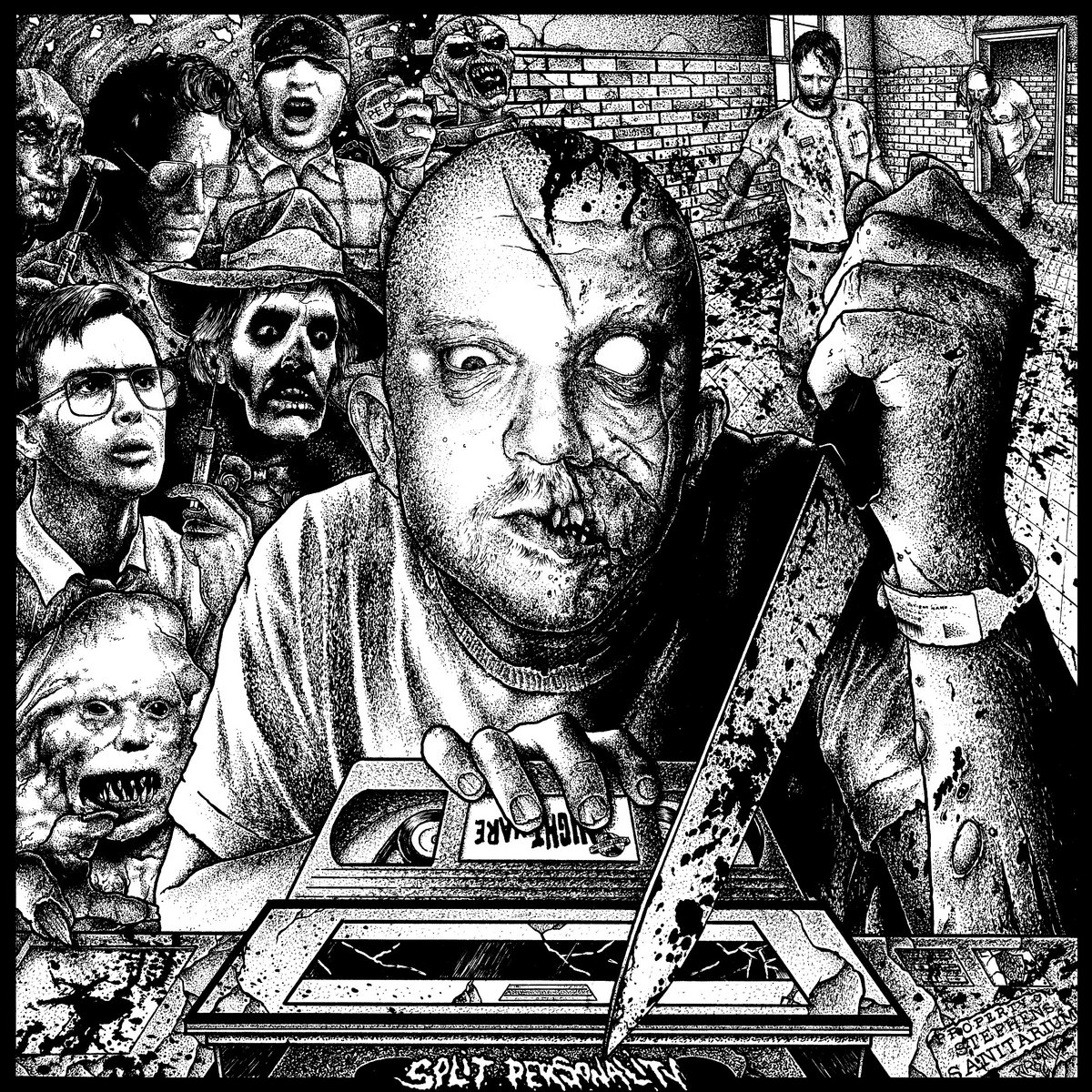 After we used Viral Graphics, aka Alexandros Pyromallis, it was a joint decision to use him for everything as long as he was able. He just understands everything we are about and we barely even have to give him notes. On the last full length, Judas Curse of the Iron Sabbath, we literally just said draw what the title makes you think of, and he came up with a very cool concept for the cover.
We grew up on bands like Iron Maiden who have/had very thematic covers that both remind you of the band themselves and help set the tone for what you are about to hear so that has been important to us.
On some of the other releases we usually would have some frames of reference as well as concepts and ideas, we are currently working on a new shirt design with Sick Slice and plan on using Viral Graphics again for the next album once we know a better idea of when that's to become a reality. I think the artwork is a very important part of any release. I never understood a record that looks like shit especially when so much time, effort and finances goes into pressing them up. Make that shit look sick.
A lot of your music contains sound clips—especially the latest full length—that seem to tie your music together in a great way. How do you pick the sound clip to use for a song? Or does the sound clip pick you?
We all watch lots of movies and are always looking for audio clips, on a couple of occasions I would go looking for something, but usually we are able to find ones just from harvesting them out of the random flicks we are watching. Technology has made it easier. I still almost always source them from physical media but occasionally the clips are of bad quality and we have to pull them from elsewhere for various reasons.
Could you tell me about your experience playing something like VHS-Fest? (VHSfest is a gathering of VHS collectors and vendors held at legendary Mahoning Drive-in Theater)
I was able to go out the prior year to VHS-Fest with my podcast co-dudes from The Fright Zone and it was such a fucking blast and I knew I wanted to go back again. Josh from Lunchmeat suggested we play and helped sort some of the connections out so we were able to play it. A couple of the other bands that played were Atomic Cretins from Philly and Hairdo.
It was fun and surreal playing it. I remember going to see movies at the drive-in as a kid, the one that I recall the most is Arachnaphobia. When you have bugs landing on you and there is a movie about killer spiders on the screen it definitely lends itself to giving you the creeps.
At the VHS-Fest when we first arrived we saw a stage being erected by the concession stand and thought that's where the bands would be playing so we originally got our hearts set on that location. It would have sounded really good having that wall behind the bands to help with controlling the flow of sound.
After we realized that it was something that was being set up for a Troma event, and had nothing to do with the bands. It was a little strange switching to the idea that the single piece of plywood was set up in the middle of the ground but, it's not the first time I or we have played a show on the ground, that's not an issue, we just saw the stage and got confused.
I am not complaining as we had a great time and people seemed to dig what we were doing. It's just hard not to mention, as it would have been an obvious sound and vibe benefit to have the bands play by the concession stand. I really want to go this year, but it's just not in the cards. I kind of have to work into something else to make it affordable and nobody hit up Media Crypt or Traffic Death to be involved so I figured we were not needed.
With much attention being brought to VHS collecting from the last Blockbuster documentary to your podcast co-host receiving attention on Jimmy Kimmel: do you feel at all like a kung-fu master, since you have been seeking and collecting VHS tapes most of your life? Has it brought more attention to Traffic Death?
Not really, there were plenty of people doing it more active than me before I got super head over heels for the collecting aspect. I've always been a collector as far as being really into records, toys, movies, etc. So I always had a sizable stash of tapes. As time has gone on, and people know to contact me, that has certainly grown.
I am sitting at around 6K tapes at this point, anytime I try to whittle it down I can't find anything I really want to get rid of. I have never seen the Blockbuster documentary. Fuck Blockbuster, I never understood the nostalgia for that place, that was the company that fucking ruined everything.
Long live mom and pop shops, that's where the gold was. They would stock cool foreign films, wild horror flicks, and underground treasures. Blockbuster was the Wal-Mart of the video rentals which is to say; it was lame as fuck. That said, I am sure I will watch the documentary sometime out of curiosity.
We actually had a mom and pop shop that managed to stay open until a couple years ago called Video Warehouse. It was like walking through a time portal going in there. They always made sure to not just have new releases but tons of old movies, documentaries and even a whole room of silent films.
The building is still sitting there with no takers, I was able to get a couple double sided shelves from there as well as my buddy snagging there sign, so he is going to cut down one side and give it to me, I plan on trying to screw it to the ceiling in my video room.
You did a short tour last summer hitting new areas of the Midwest you haven't been before, like Detroit, Michigan. You've also recently toured the Southern United States. Are crowds still being receptive to live music after the pandemic is over?
I don't feel like the pandemic did anything to hurt live music, if anything it helped. It made people realize what they were missing. Sure some people will still just stay at home and play video games or watch whatever random show but overall I think folks missed live music. Also, don't get me wrong, I watch what might constitute a "fuckload" of movies but I would never do that instead of going to a show that I want to check out, that's just silly.
It was really cool to get to go play in some new cities. Detroit, which you mentioned, was very cool, The Sanctuary was a killer venue and the other bands that played were great, also Robocop. It was cool getting back down to Denver, we had not played there since 2018, we used to play there once or twice a year back with Black Market Fetus so it was great seeing some old friends and getting to spend some time with people we had not seen in over a decade.
Getting to Albuquerque, Lubbock, Houston, and Tulsa was cool as we had not been to any of those cities before. hoping to hit some new and old places in the coming months. If you want us to play in your town or want to do a show for us shoot us a message as we do all our own booking.
What are the band's plans for the future? Is the band going to continue to play gigs or put out another full length in 2024? Or are you going to have your own version of a swan song release? I can imagine many of you by now have a family, kids, mortgage, car insurance, taxes, etc.
The idea of not making music has never really occurred to me, there was a couple years between my first band Black Market Fetus and Traffic Death but that was more because I also joined a band from Denver called Catheter, I was doing both bands and we did a European tour at which point, I just had a bad experience with one of the other band members and just kinda said "fuck this" for a minute.
I'm not sure why the question would be worded as though us breaking up is expected, as it is not the case. I have been playing in bands actively since 1997 and yeah that's not going to stop.
I have had kids for the last 9 years and a mortgage since I was in my early 20s (currently 41) so all that is nothing new. We don't plan on stopping any time soon. I am sure we will still be putting out records long after all the hype bands have decided to call it quits. I have seen many of them come and go.
We will be writing new material for another full length to come out next year. This winter will be a good time to write for us being that we live in Iowa so the winter months are spent mostly indoors. We already have a title picked out which will help with the lyric writing and some of the themes, not that they will be any different than they have been over the last releases.
We also hope to get over to do a European tour at some point. It would just take the right set of circumstances to have that come together. Also it would be cool to do a solid month run in the states at some point but again, it would just have to be the right offer. Currently, everything we book is done by ourselves and it takes a lot more effort than some people think.
In places we have played before it is easier where you know bands and people want to play the show already, but when you go and play in new towns a lot of times the promoters try and get you to find bands for the show. Which is really confusing as that is one of the only purposes having someone on the ground in that city you are trying to play serves. Who do we fit with? Do they draw? Do they play 5 shows a month already etc. It adds a lot of work to the show when you have to start emailing with 5 people to sort out one show. I don't mind doing that but if the promoter wants a cut of the money they should do more than confirm a date with the venue and have the bands do everything else.
Best slice of pizza in Des Moines?
Right now I would have to say Dough Co. Pizza. They have a good Lunch combo. For delivery I would have to say Paul Revere's, they deliver until 3 a.m., which is always a bonus. There is also a place some of us have worked at and I used to eat all the time called Big Tomato Pizza. That is also good, you can go in there until 3 a.m. for slices as well.
***
Traffic Death on social media: Facebook | Instagram | Bandcamp
***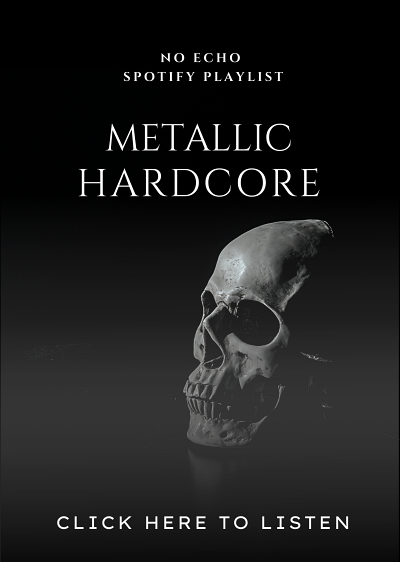 Tagged: traffic death