Cooking up a darkened and slow-burning stew of hardcore and metal, Mean Season broke out of the Southern California underground scene of the '90s, alongside such bands as Unbroken, Outspoke, and Strife.
People outside of that region first heard Mean Season on the 1992 Consequence Records compilation It's for Life, followed up the next year by their 3-song EP, Bleed to Me, on New Age Records. That same label would go on to issue, Grace, their debut album, in 1994.
Mean Season's last studio recording before parting ways was a track on the 1995 Indecision Records compilation, Guilty by Association. Though they've reunited for live shows in the years since then, the group hasn't released any new music for over two decades.
That's all changing with the forthcoming album, Go to Hell. The 8-song LP will feature a mix of new tracks and covers, including their take on the Afghan Whigs' "Debonair." Mean Season will also be performing at Indecision Records' 30th Anniversary shows that will go down July 28-29 at the Garden Amp in Garden Grove, California.
With so much happening, I spoke with Mean Season bassist Colin Buis about their reformation, the new record, and we also get to check out ", a track from Go to Hell.
How long was this reunion in the works? How close did you guys stay in touch throughout the years?
In 1996, Mean Season played our "last show" at Showcase Theatre in Riverside, California, ending our initial 1991-1996 run as a full-time band.
We reunited for the first time back in 2005 for New Age Records Fest at the same venue. Our guitarist, Travis Guichard, was living in Europe at that time so we had Steven Miller from Unbroken on second guitar for that show and for the next few years whenever we played.
During that time Mean Season started talking about recording a Go to Hell 7-inch based on the classic shirt design we made back in 1994 and we actually wrote a new song with that line up around 2005. The music for that song has been long lost but the lyrics Aaron [Kelly] wrote for it are in a song called "Key-Per" coming out on our new Go to Hell record.
So to answer your question, the idea of new Mean Season music and such had been on our minds for a very long time. We have all stayed in contact even during those 10 years not being active as a band and when Travis was living in Europe. We have played more than a few shows since the first reunion in 2005 and Everyone always remains in contact as much as possible.
Tell us about Mean Season 2023. Who is in the lineup and will the sonic point of view remain close to the band's material from the original era of the band?

The current lineup is mostly the same as 1994 when we recorded Grace. Aaron Kelly on vocals, Brian Manry and Travis Guichard on guitars and me, Colin Buis, on bass. Matt Horwitz is on drums and has been with us longer than any other drummer in Mean Season's history at this point. It's definitely a family vibe… as dysfunctional as it may be [laughs].
There is no mistaking that the new songs definitely sound like Mean Season. Matt brought a lot to the table and honestly made the new stuff sound the way we always thought Mean Season should sound.
We started off back in the day with Mike Vo on drums and he was a double bass god. After he departed the band in 1993, Travis Hunt from Against the Wall came in and we all loved him (RIP) but he was not a double bass guy. With Matt on drums we sound more like the early days but the new songs have elements of both Bleed to Me and Grace for sure.
We also tip our hat to some of our early influences on this new recording. I look at side A of the record as the new Mean Season stuff and side B is more like our La Habra Garage Days Revisited. There will be a couple surprise bonus tracks on the digital release as well.
Since starting No Echo in 2014, I've seen many bands cite Mean Season as an influence. How aware have you been about the band's impact since you broke up in the '90s?
It is always mind blowing to hear that our time in the early to mid-'90s hardcore era has made an impact or at least a little scar on the generations after. We were fortunate to come in at an amazing time in hardcore with lots of originality and diversity going on.
It seemed like every show had its own flavor and it was going to be a different experience each time. There was a definite shift happening. The metal influence was building fast especially in the OC hardcore scene and the influences of bands like Minor Threat, 7 Seconds, Youth of Today, and Cro-Mags were still very much in the mix. Anytime a band includes us in their list of influences, it is always an honor.
What's the plan for Mean Season past the Indecision Records anniversary show?
We are focused on Indecision 30 and the Go to Hell album release currently but hopefully getting back to Europe and maybe hitting Japan and South America will be in our future. That would be my perfect world anyway!
***
Go to Hell will be released on May 12th via Indecision Records (pre-order).
***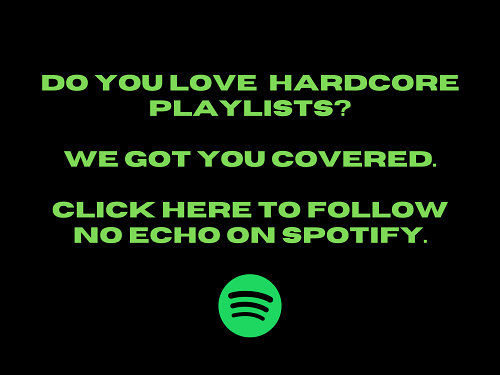 Tagged: mean season