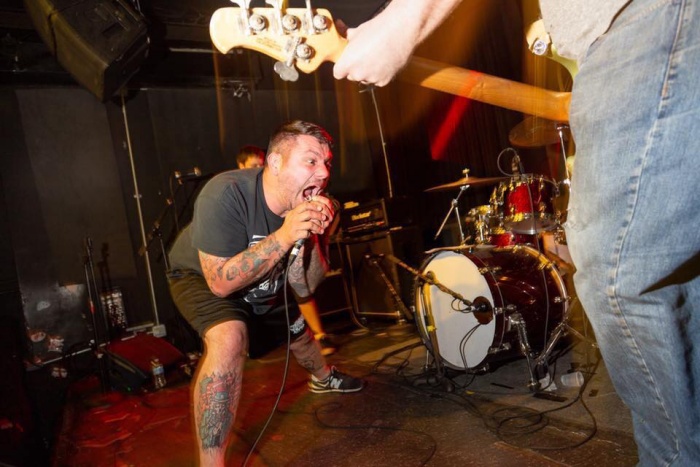 The Path is a Vermont-based band that serves up hardcore of the lean and mean kind. There's simply no fucking around when it comes to the group's songwriting style. Formed in 2015, and featuring ex-members of such bands as Contra, The Solidarity Pact, and Crucial Times, The Path's sound has been compared to the likes of Black Flag and Kill Your Idols, and I won't argue with that sonic analysis.
Always keeping his ears and eyes open for great hardcore, Dave Campbell of State of Mind Recordings has formed a union with the dudes from The Path and his label will be releasing Chaotic Good, a new LP from the band. No Echo got its dirty paws on "It's Alive," a ripper from the new album for you to feast on:
The Path sent me the following thoughts about the new track: "Have you considered what happens to the species that aren't killed off by our environmental abuses? What comes out on the other side? What will the inevitable rapid biological evolution of organisms pushing through the great filter look like? Assuming that humans are at that party, do we want to be? What is the quality of life for a middle tier occupant on the food chain?
"This song is about the outcome of human involvement in our environment. It's about the excitement and fear of an unknown future. But it's mostly about how people are bold as shit when they forget that we are nature and the universe will go on regardless of us."
Chaotic Good will be released on vinyl in a limited pressing of 100 copies. You can pre-order the vinyl and CD now and help support a great label and band. If you prefer digital, hit up the label's Bandcamp.
Tagged: the path