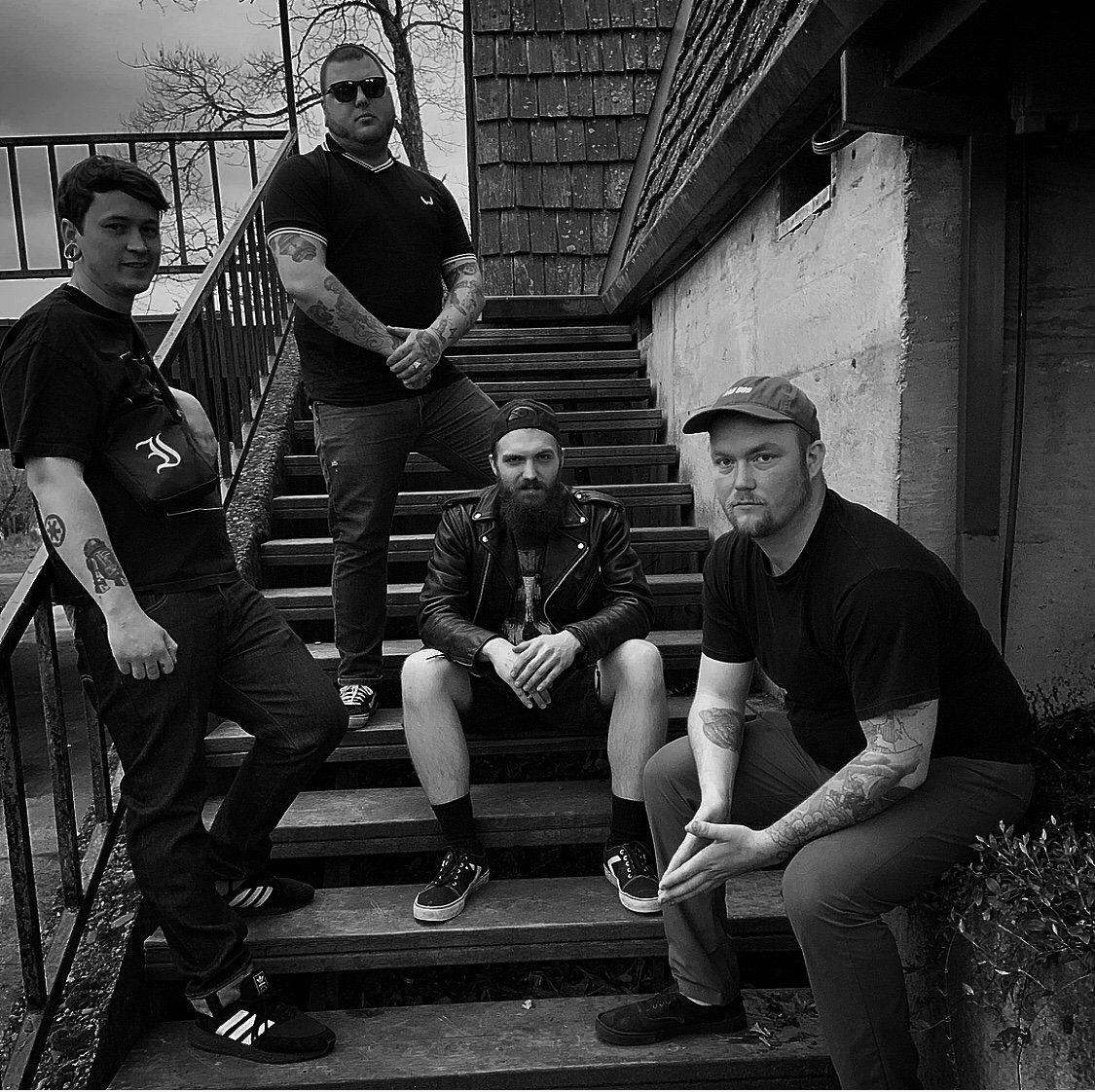 "Since our inception, we've changed the lineup a couple times, but the current members are in it for the long haul," Lock Down bassist Jeff tells No Echo about the Portland, Oregon-based band. "We've all been in bands before, so this just feels like a culmination of good friends wanting to be around each other and play music we like."
So, what kind of music do the members of Lock Down like? Well, think metallic hardcore of the beatdown variety.

"It's funny because Jeff and Robi always joke that this band is going to slowly evolve into nu-metal worship," says vocalist Bryan.
"I feel like our influences come from a very mixed bag of sounds and bands. The top influences for this band when we started were Kublai Khan, Left Behind, and Jesus Piece."
The sonic evidence can be heard on Lock Down's latest release, a 4-track bulldozer called Hellbound:
"The Hellbound EP has so many topics that we wanted to express our views on," Bryan reveals. "We are an openly anti fascist, anti racist band. We also wanted to convey personal struggles, the loss of friends to mental health, our distrust for the system.
How has the Portland scene received Lock Down? "The local scene here has been great to us. Portland is such a tight-knit scene and everyone pretty much knows everyone, so that is super-helpful for booking, recommending bands to play shows, etc.
"Local bands that we've been growing with are When the Broken Burn, Crooked, Hound, Grudge Match, and Hate Offering. Outside of Portland, Cut Both Ways from Tacoma are our best friends."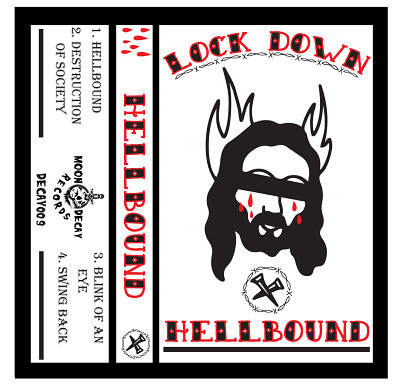 Originally self-released by the band, Hellbound will be getting the cassette reissue treatment on February 19th via Moon Decay Records. Hit this link to get in on the pre-order action.
The label will also be dropping a Lock Down/Hound split sometime this coming summer.
Lock Down on social media: Facebook | Instagram | Bandcamp
***
No Echo has launched a Patreon with 3 tiers offering all kinds of hardcore-related goodies to help support the site:
***
Tagged: lock down