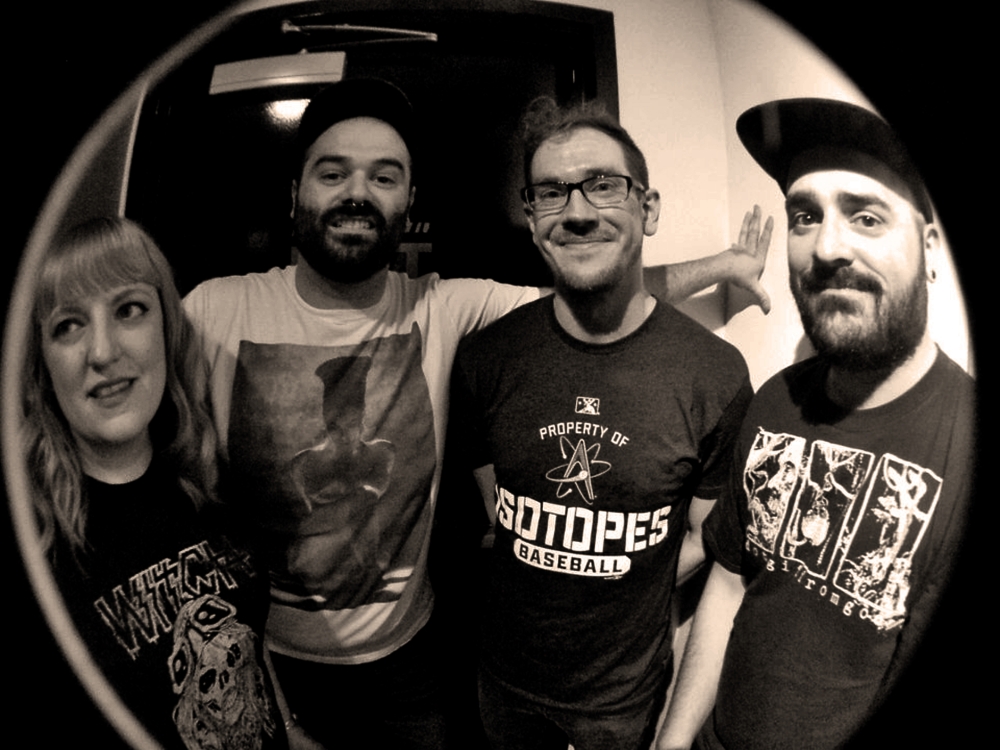 Sullest, well, they have an interesting sound. There's a ton of melody in the vocal department, so that's ear candy stuff to chew on. What else? Hmm... oh yeah! The guitar riffs are at times big and obnoxious (in a great way) and other moments get all single-notey like something you might hear Greg Ginn or D. Boon doing. But if I had to describe them in a more straightforward way, I would tell you to imagine Torche, ALL, and High on Fire getting in a jam room together with a case of beer and a tape machine.
Based in Providence, RI, Sullest features musicians who have played in such groups as Math the Band, weakteeth, Good Lord, and Bloodpheasant. Sullest be releasing their debut EP, Fashionable Male, and I've secured a track from the record called "All My Shit's at TJ's" that made me an instant fan of what these folks are doing.
"This song is about an annual 'trip' I take to get away from the city and go out to the island of Martha's Vineyard," Sullest singer Mike Pagano told me about the track. "Since I was 16 I have been going out there for a weekend of doing nothing but going to the beach, looking like an alien and consuming too much of every substance known to man. This is the American Dream in action."
Engineered and mixed by Jared Mann at Distorted Forest and mastered by Will Killingsworth at Dead Air, Fashionable Male is being released on cassette, as a split release through Tor Johnson Records and the Squid Amps Collective. The pre-order is up now!
Tagged: sullest