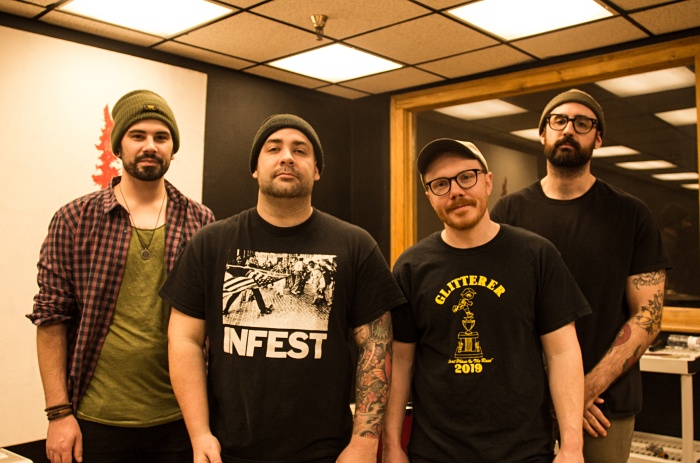 Formed in Pittsfield, Massachusetts in 2017, Sinking is a band with a sound that makes No Echo pine for a time when labels like Jade Tree and Doghouse Records were still around. While the pulsating tempos push the material forward, songs often float into a dreamlike haze, giving everything an air of melancholy. Sinking also know when to blow everything up with explosive distortion just at the right moments. It's all very '90s in its delivery, something many other bands are aiming for right now, but few do it this well.
Before we forget, if any of the guys above look familiar, that's because Sinking features musicians who have also played in such hardcore outfits as Maniac, Restraining Order, and Piece of Mind.
2018 saw Sinking drop two EPs—Gloom and Nightmare—and since then, the group has inked a deal with Patient Zero Records (Fall, Crafter). The new union will be partnering up on the release of Only Echoes, Sinking's debut full-length. Listen to two tracks from the forthcoming album below:
Sinking offered up the following about the two tracks:
"'Jon' reflects on the death of a family member as a result of drunk driving, witnessed through the lens of youth.

"'Grace Terrace' takes a different turn, exploring feelings of complacency and maturity while maintaining the spirit of youth through self-expression in art and music, accepting that these realms are not mutually exclusive."
Only Echoes will be out July 7 via Patient Zero Records. Pre-order it on both vinyl and digital today.
***
Donate a few bucks to help with No Echo's operating costs:
***
Tagged: sinking