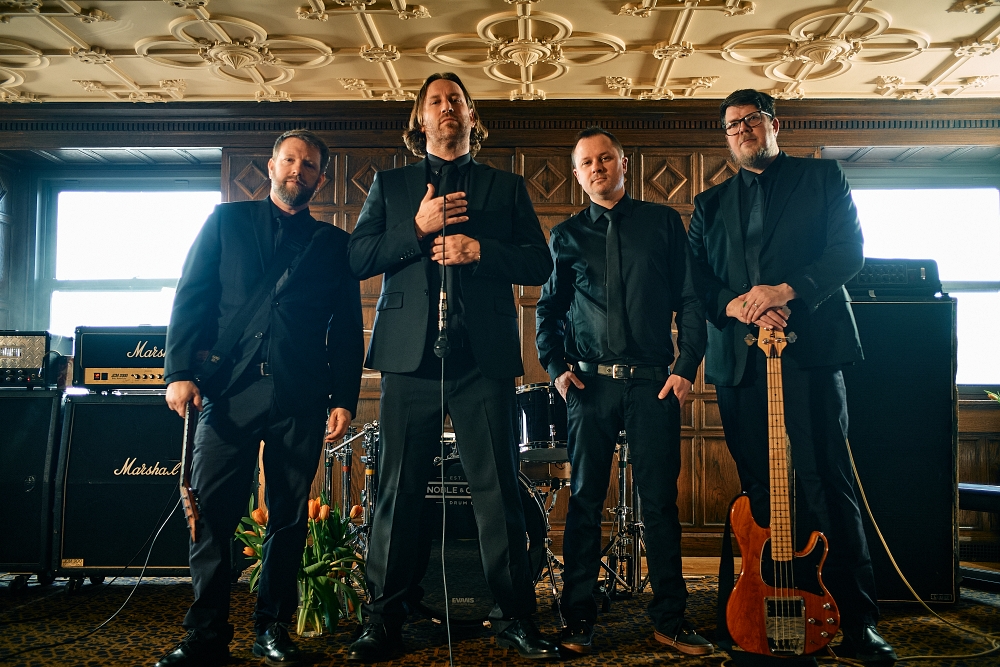 Silent Drive is a musical quartet comprised of folks who have also played in such bands as Bane, Drowningman, and Ink Cartridge Funeral.
Playing a style that bridges elements of post-hardcore, radio-ready alt-rock, and emo, Silent Drive formed back in 2003. Guitarist Nick Van Someren explains their origin story: "Zach [Jordan], Pete [Chilton] and I were in a band called Ink Cartridge Funeral. The drummer of that band, Steve Neale, was killed in a car accident shortly after the release of their first (and only) album.
"Some time passed by and we decided to put another project together to sing about how much we missed our friend. We enlisted Nick Branigan, who had played with Zach and Pete in Bane, to play drums. Nick Branigan's life pulled him in a different direction, and we ended up finding an 80 pound Dave Joyal, dirty, in the rain, barely breathing and very malnourished, just in the parking lot of the band space.
"Just another stray drummer, so we took him in, and got him cleaned up. When he finally stopped peeing in all the corners of the band room, he told us he used to play in Drowningman. It took awhile to get him to act like a human man, but he was pretty great at the drums, so we kept him."
Silent Drive's debut album, Love Is Worth It, came out in 2004, but the group recently awakened from its slumber via a new LP called Fairhaven. Check out the music video for the album's third track, "Prescription for Death," below:
"We are kind of all over the place musically, but the best way to describe us is like, metal dudes who all of a sudden realized that melody existed, and like cavemen having discovered fire, we were pretty pumped to burn a bunch of stuff down," Nick says about the Silent Drive sound.
With so much time away, what lyrical themes did Silent Drive take on for the Fairhaven material? "Mainly the pain of losing loved ones. Or the frustration over broken relationships.
"In 2002 we lost a friend in a car accident, which started the band. In 2009 the band kind of climbed into a cave unable to get the creative juices flowing enough for a second album. Then, in 2019, we unfortunately had a dear friend that was diagnosed with cancer that a year and a half later lost that battle. At that point we needed to get all of those pent up feelings out and writing together has always been the best way for us to do that."
Fairhaven is available now via Equal Vision Records.
Silent Drive on social media: Facebook | Instagram
***
Help Support What No Echo Does via Patreon:
***
Tagged: bane, silent drive