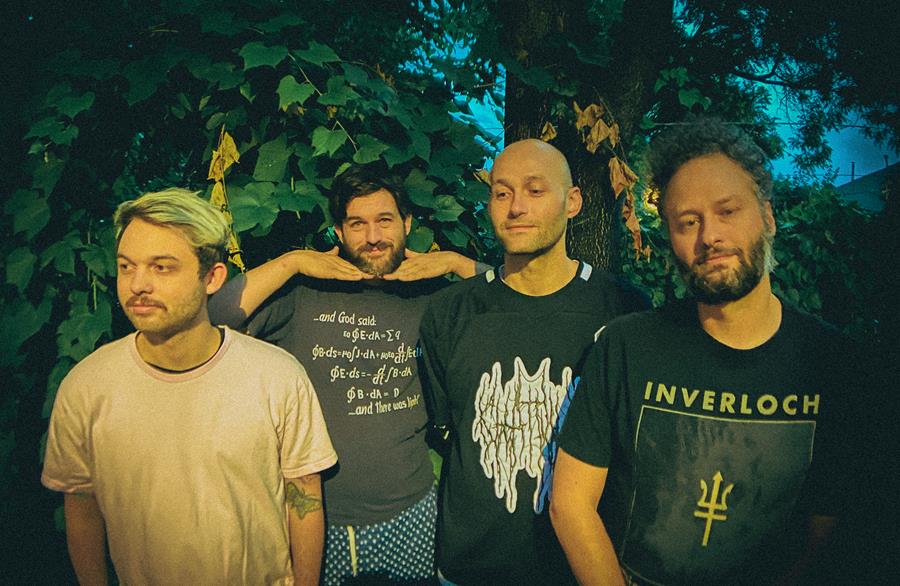 When I first stumbled across Chat Pile, I knew I had wandered by something profound. I sent it, from the side of the road in the rain, to everyone I knew who would "get it". Who would hear what I hear. The nu metal in the base, and the unhinged vocals. I sent it to friends who would understand what I meant by "noise rock." Some listened, some just said they did.
Then I watched as one by one, Chat Pile swept everybody up. An entire scene encapsulated in wonder, and disgust and delight. I can hum the baseline in a group and get a knowing reply. "Dallas Beltway," the track off the Oklahoma City quartet's 2019 EP, Remove Your Skin Please, that changed the game.
When I asked guitarist and earth-angel Luther Manhole what it was like to be part of the most important noise band today, he shyly smiled. "My life hasn't changed much," he said. My question was posed at Texan noise fest No Coast, where I flew from Boston to see them, obsessed.
It was here that Raygun Busch (vocals), Stin (bass), and Captain Ron (drums) and aforementioned Luther endured my many questions. But before we get to that, Chat Pile just announced the forthcoming release of their debut LP, God's Country.
You can get a taste of the new album for yourself with the deliciously twisted video for "Slaughterhouse," which dropped earlier this week:
Of the writing process for God's Country, Stin told me, "Typically one of us will come up with a riff or an idea and the three instrumentalists in the band will grind on the idea until a song starts to reveal itself. Sometimes this process can move pretty quickly, but sometimes it can literally take months of jamming and rewriting before all of us feel satisfied."
At that aforementioned Texas music fest is where I first heard "Why," a song that will appear on God's Country. The track itself is a meditation on homelessness in the world's richest country. Something that hits home for a person who does in fact, live outside.
In asking after the reasoning for his selecting this topic, Raygun told me, "It's not right to look away from the pain and suffering of your neighbors, especially when the reason they agonize is due to the wickedness and greed of others." And of homelessness in hometown Oklahoma City he noted, "OKC is like many other US cities—many people live beneath bridges and in the trees." I feel seen.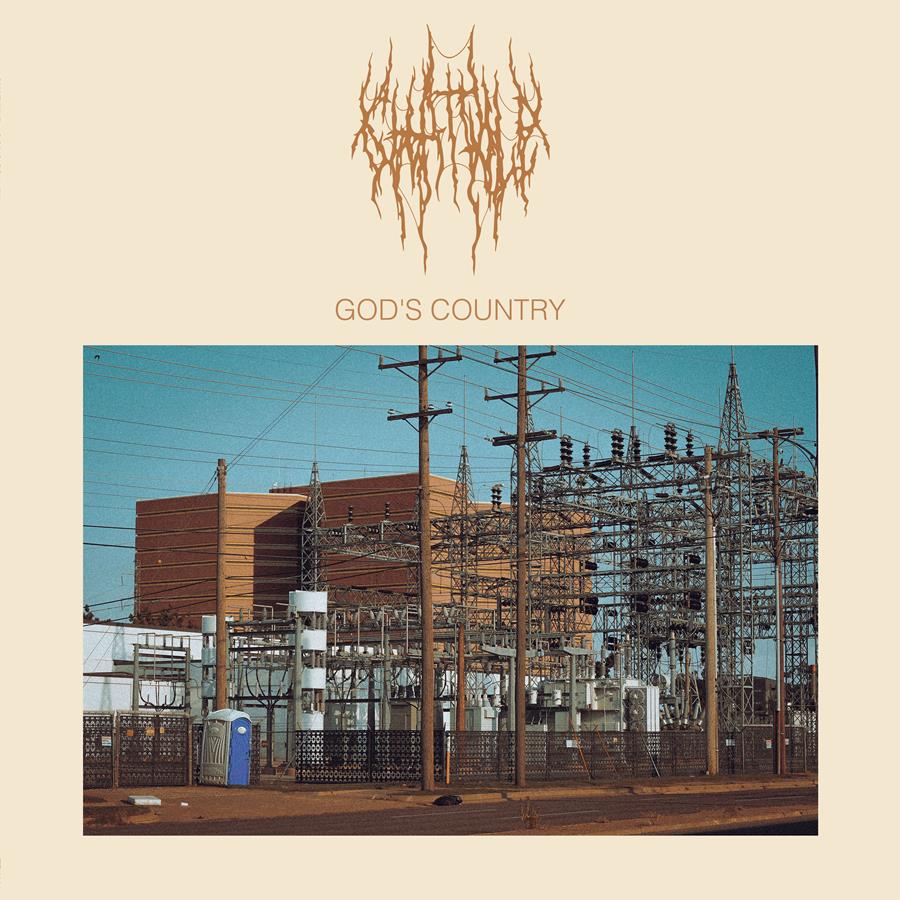 In the remainder of the album I hear a bit of something that surprises me. Though much of the same nasty, dirty bass is present, so too is a darling touch of softness. I may be wrong but I sense a bit of shoegaze inspiration. I am reminded, just slightly, of Nothing, Failure and the like. I have, though, heard other music from the artists involved in this project and can also say, that just may be how they sway.
If you haven't heard Chat Pile, fix your life. For fans of noise rock royals Infinity Land, Prison Warder, and Bummer.
God's Country will be out on July 29th via The Flenser (pre-order).
Chat Pile tour dates with Meth. and Nerver below: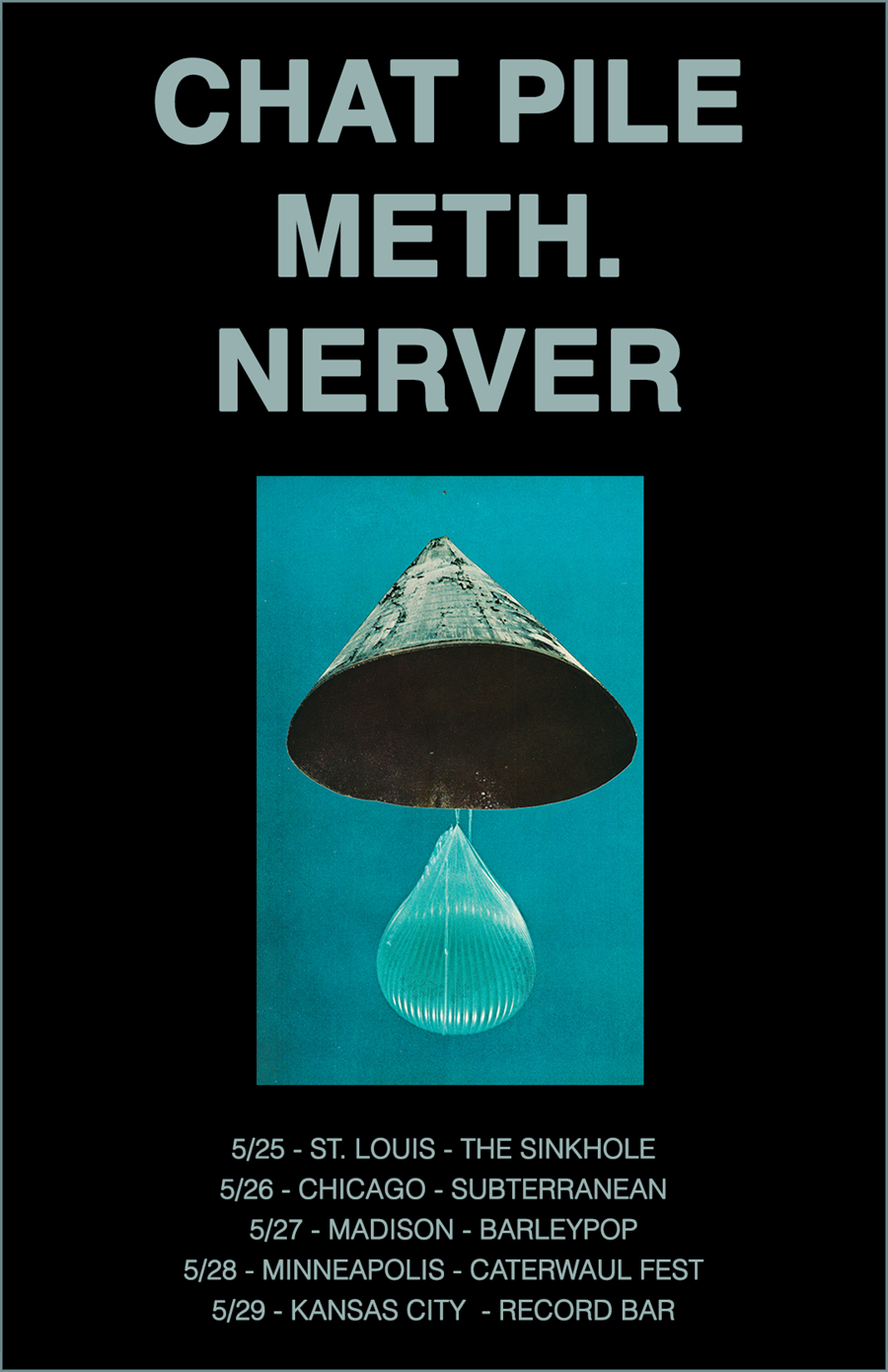 ***
Help Support What No Echo Does via Patreon:
***
Tagged: chat pile