Norfolk, VA-based chaotic hardcore specialists Demons didn't have to search hard for lyrical inspiration while writing their sophomore album, sadly. "[We're] just sad and angry about the very visible fascism, racism, and sexism that, despite having always been present, is particularly alarming when we see it boastfully manifest in places of mainstream leadership," says vocalist/guitarist Zach Gehring.
Arriving in stores later this month, Privation finds Demons in fighting form, delivering a more focused yet just as intense attack as their previous album, 2017's Embrace Wolf, and handful of EPs/singles.
As far as influences, METZ, Gulch, and Converge are mentioned by the quartet.
No Echo has teamed up with Demons to bring you the premiere of "Ravage," a track from Privation that doesn't waste any time getting to the point:
"I grew up with the sense that I needed to make myself small," Demons vocalist/guitarist Chris Mathews told No Echo in an email. "I don't know if that was because of the latchkey kid thing, the fact that I was Black, or maybe the fact that I was raised in Evangelical Christianity.
"Even now, I still find myself bowing to the middle, valuing civility over justice, making myself small so as not to make a scene. 'Ravage' is meant to undo that impulse. This song is about asserting, "...not always with the greatest politeness, the unanswerable validity and power of my being…" (James Baldwin)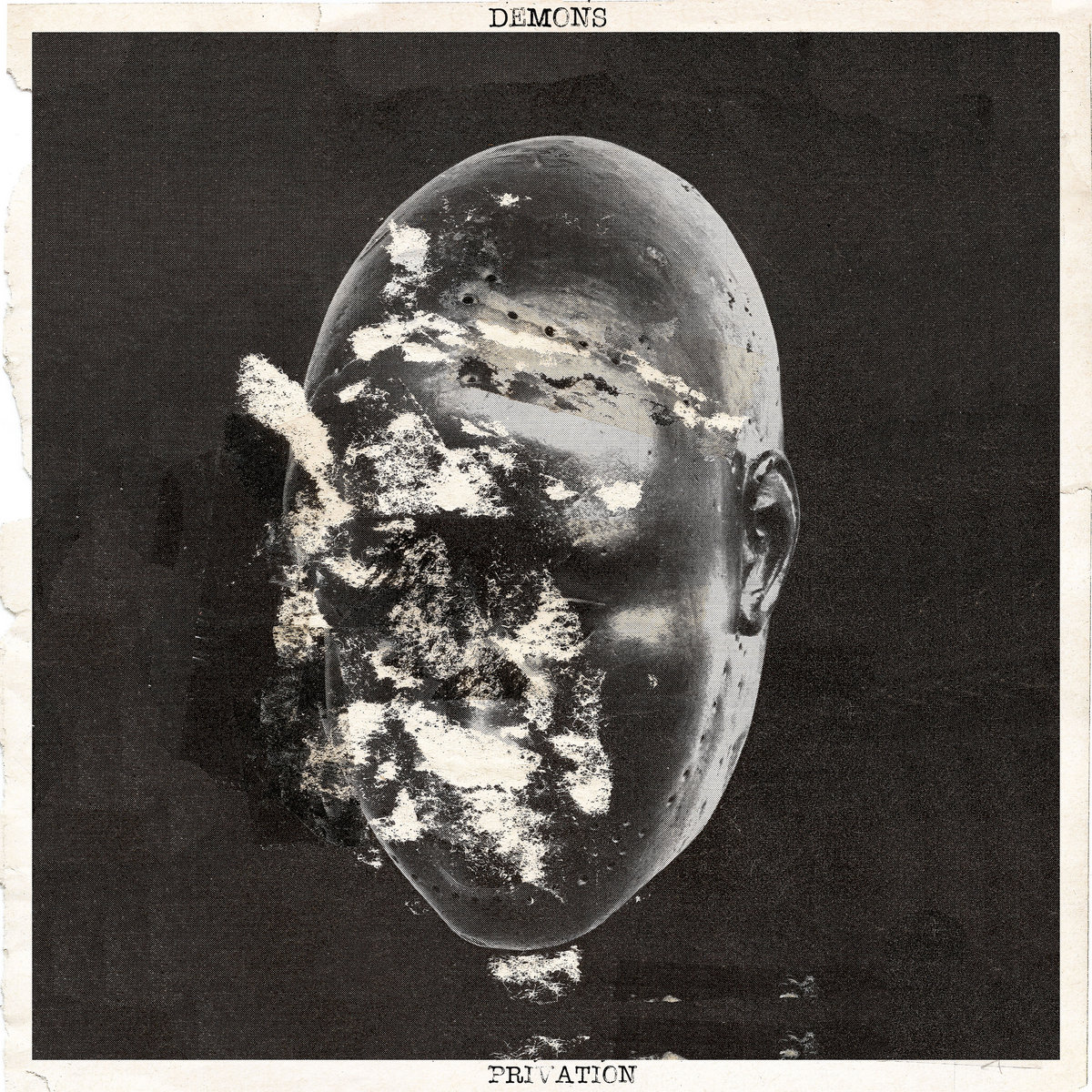 Privation will be released via Spartan Records on April 30th. The pre-order for the vinyl is available for US/World and UK/Europe customers now.
Demons on social media: Facebook | Instagram | Bandcamp
***
Help Support What No Echo Does via Patreon:
***
Tagged: demons