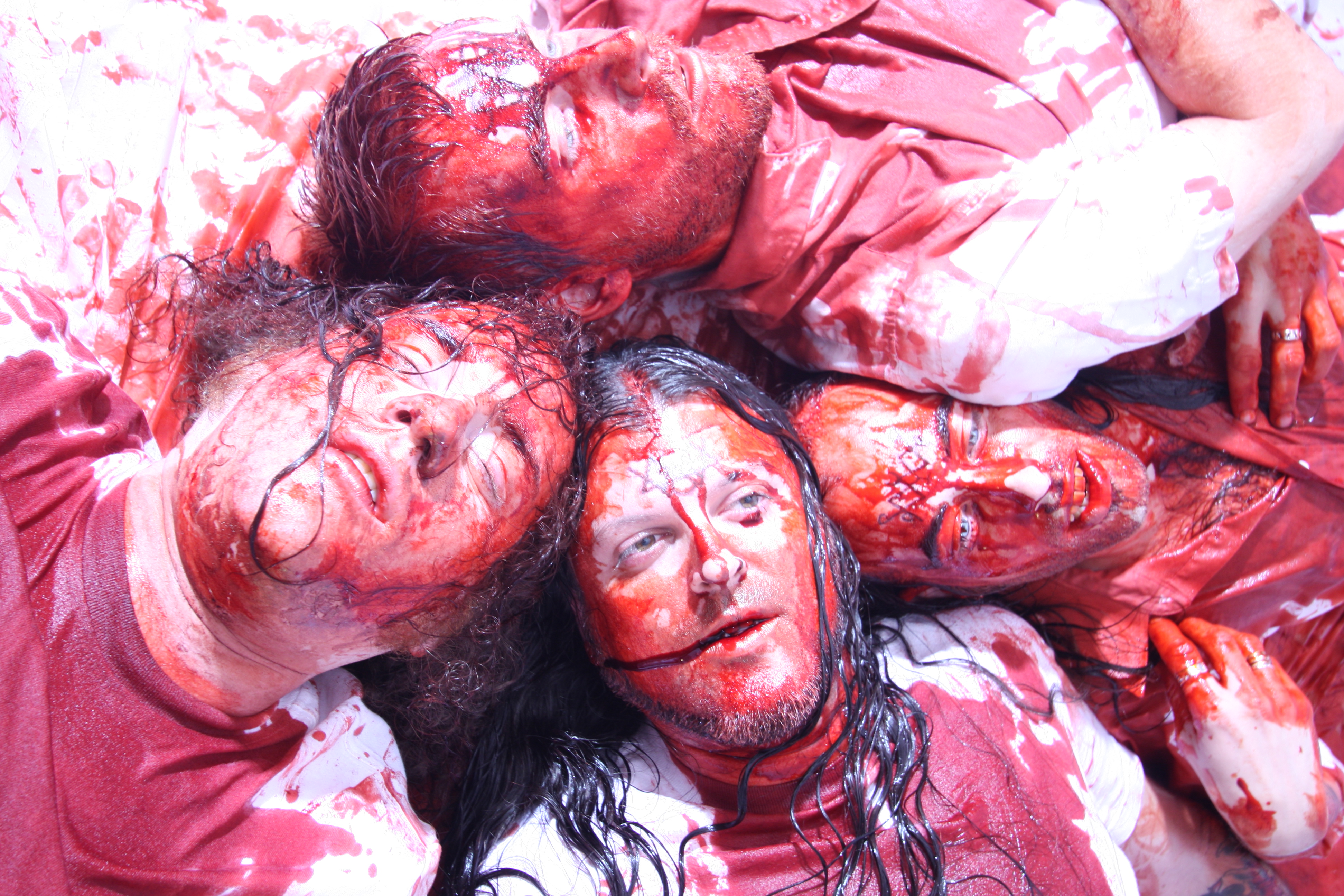 Formed in the mid-'90s out of Bloomington, Indiana, Racebannon never had any time for orthodox musical genre rules. The quartet simply wrote and played whatever struck their fancy, channeling the sonic spirit of everything from driving noise rock to riffy metal to discordant post-hardcore.
Over the course of their time together (1996-2012), Racebannon built a deep discography, issuing releases on such labels as Level Plane Records, Secret Canadian Records, and the UK's Southern Records.
In 2002's Satan's Kickin' Yr Dick In, Racebannon received glowing album reviews across the globe. A piece on Pitchfork raved: "loud, vicious, and vulgar, it's their tightest, most ambitious record yet."
To commemorate the 20th Anniversary of Satan's Kickin' Yr Dick In, the group just dropped a special limited edition 2xCD of the album. Along with the original CD release, a bonus disc not only includes live radio and basement recordings but also the alternate versions that were originally released on various splits and EPs.
Ensuring that the entire package sounds as huge as the material deserves, Racebannon brought in none other than James Plotkin (Old Lady Drivers, Khanate, Atomsmasher) to remaster the entire affair. The bonus disc is also available now via all streaming services:
The 20th Anniversary edition of Satan's Kickin' Yr Dick In is available via Master Kontrol Audio at this link.
***
Help Support What No Echo Does via Patreon:
***
Tagged: racebannon