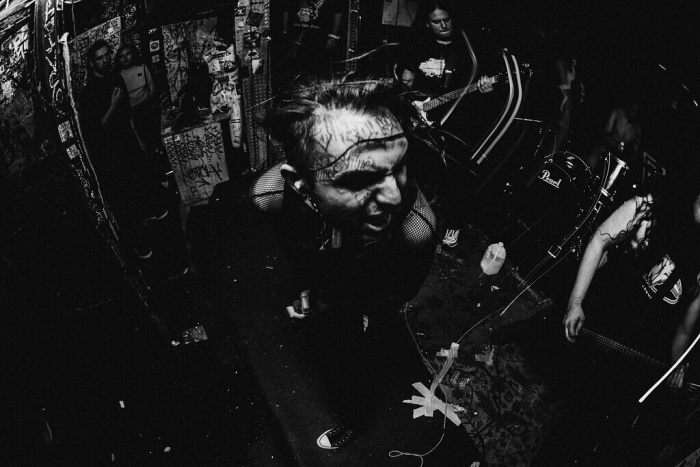 In this new spotlight, No Echo contributor Ian Carmanzana speaks with Worm, vocalist of Las Vegas band Purity.
The group is currently promoting their latest single, "Enmity," which features guest vocals from John Vetter of the group Silenus. Photographer/director Errick Easterday just created a visualizer for the new track, which you can see below in the piece.
The single is the follow-up to Purity's 2018 EP, Failure in Four Broken Frames.
Give me the backstory on the formation of Purity.
That story is long and convoluted, but I'll try to be direct. Essentially, Jett (guitars) and I had been making music together and touring for some time and needed a new outlet that was more "pure." We wrote our first EP, Failure in Four Broken Frames, in about a month, and the rest has been history.
How would you describe Purity's sound? People have mentioned nu-metal when talking about you guys, but I wanted your take on it.
That's essentially the most direct way to describe our general sound; that's the tag line. Nu-metal is a huge influence, but our interests are pretty varied. We both come from the hardcore scene and still tend to call that home.
We try to blend all our loves into one thing, from nu-metal to hardcore to metalcore. Hip-hop is a huge influence on us, too. We're also inspired by industrial and electronic music like drum and bass, to trip-hop, alt-rock, and everything in-between. We try to keep everything involved and not restrict ourselves to what goes where. hence, "purity."
Now that you've released "Enmity," what's the next step for Purity?
This is technically unreleased and actually our first public announcement: We have a new EP called Animus set to release late this year or early next year. This one is slightly different: We tried especially hard to bring everything up to full blast and outdo everything we've done before.
For me, it's new territory as well. I tend to write about things that are grim or bleak. Still, it's almost always rooted in my depression and anxiety, whereas Animus is primarily inspired by a lot of aggression and pain in a different sense. It's much more volatile, which was exciting to delve into when we were making this. I'd say that, while I love Failure... this will be what defines our sound better from here on out.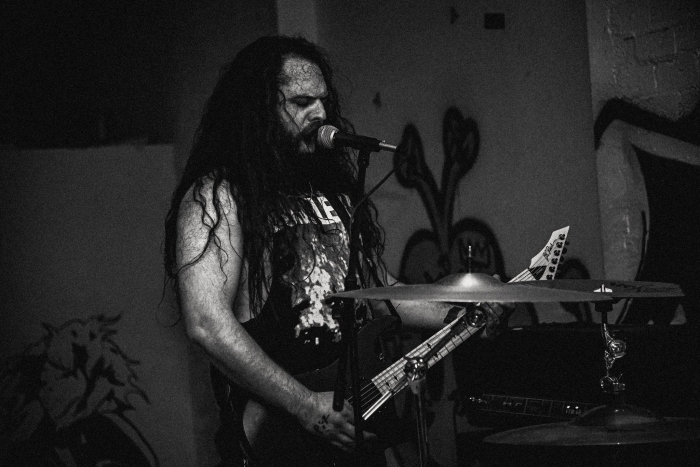 How has the local scene in Vegas responded to what Purity is doing? Also, what are some bands you guys feel a kinship with, local or not?
We've been playing in las vegas since we were young teens. Thankfully, Vegas has always been warm with us. I moved away for a few years to try and experience the world a bit more, and it ended up slowing down our local appearances pretty heavily, and we focused more on touring for the time.
Jett plays in a handful of bands here, though, and I'm back now. We're extremely excited to play again once things pick back up.
As far as other bands, I'd be remiss if I didn't mention 7candystars, Silenus (who's singer is actually on our song "Enmity"), Roseblood, and of course, World Tension, Oversight, Close Combat, and the Outlook Fanzine family.
There's plenty more that we love, and we've become great friends with so many, but I'd be here all day. We share members with some of these bands, but, aside from that, they're genuinely inspiring in their creativity, their passion, and their presence. We love them all.
Is there anything else we should let No Echo readers know about Purity?
Animus is slated to release Spring 2021. While touring plans are on hold due to the COVID-19 pandemic, we're filming a music video for Animus' second single, "Serpentine," which will be released alongside the EP. We're also working on a remix album with Animus songs remixed by members of Vein, Sanction, Alone in Contagion, and Zonezero.
***
Purity on social media: Instagram | Twitter | Bandcamp
***
Donate a few bucks to help with No Echo's operating costs:
***
Tagged: purity