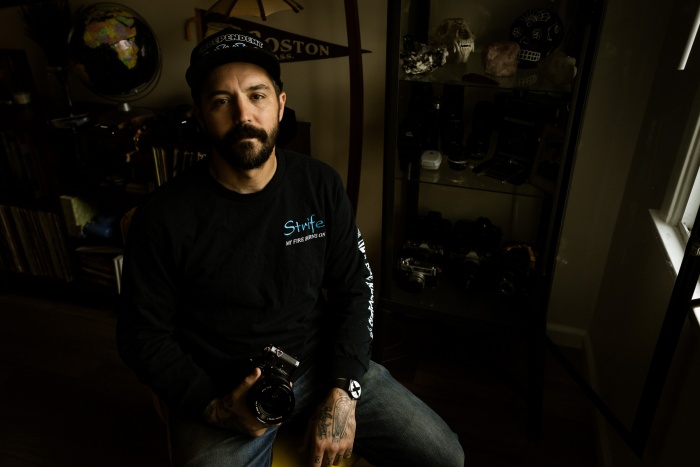 A few weeks back, I was introduced to photographer Greg Flack by a mutual friend at Integrity's show in Los Angeles. The next day, Greg sent me a link to his website and I was very impressed with his work and invited the California native to be part of the No Echo's ongoing Photographer Spotlight series.
Where were you born and raised, and were your parents into the arts?
I was born in the San Fernando Valley, lived in Encino until I was 7, then grew up in Newbury Park, which was pretty rad. We had a tight little hardcore/straight edge scene at that time. My parents always had music playing. I remember my mom always singing along to Billy Joel on the radio….. I still love Billy Joel, and have a pretty extensive record collection!
What was your first musical love?
Around 6-7th grade I got into Suicidal Tendencies, Metallica, and Slayer. From seeing pics of those bands, and the punk stickers on their guitars, and shirts they wore, I found out about punk. From there, it was Minor Threat, SOA, Youth Brigade, Gorilla Biscuits etc. But I still had no idea there was any local scene. A friend got his hands on a Strife 7", and we couldn't believe that they were from the next town over from us. I saw Strife for the first time in 1994 and have been going to shows since.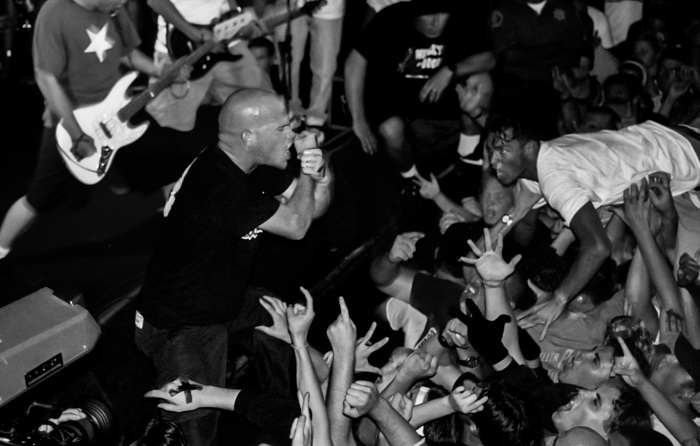 What is your camera and post set up?
I shoot primarily with a Canon 5d MkIII, usually with a 24-70, or 70-200. I have a collection of film cameras, some of which were my grandfathers. I rarely leave the house without either his Nikon FE, or my Yashica Rangefinder. I use Lightroom to edit, and occasionally Photoshop.
Who are some of your favorite bands to shoot?
Death By Stereo, they have so much damn fun, and make it easy to capture that. Strife, so much energy and movement. Coolside, and Funeral Chic are bands I have recently shot that were super fun. Any band that enjoys what they are doing make my job easier!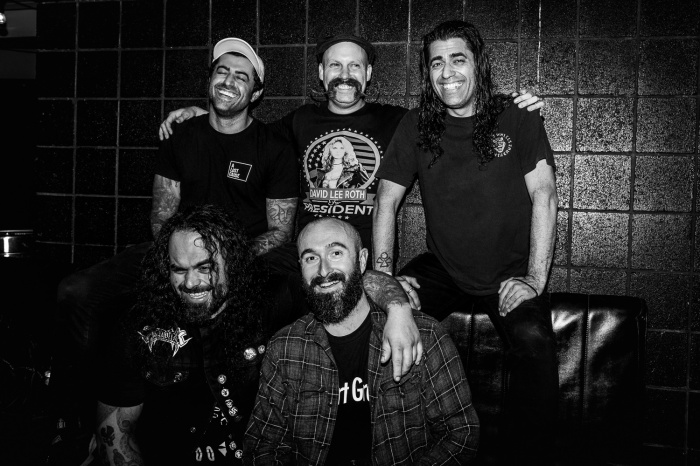 If you could go back in time, who are some bands that you would have loved to shoot?
As long as I can remember going to shows I had a camera with me. I have negatives of Strife, Earth Crisis, Snapcase, Eyelid, Integrity, Agnostic Front, Shelter, etc., that I shot in the mid/late '90s. I mean the obvious answer would be early bands; Bad Brains, Minor Threat, Black Flag, etc….. I think it would be really cool to have been at the early '80s punk/hardcore shows. The photos, and videos I've seen from back then look amazing.
Is it getting tougher to carve a space out at venues since there are so many people shooting these days? How do you feel about that?
[Laughs] Well, I've only been back shooting shows for a little over a year now, so I'm part of the problem [laughs]. It is what it is. Sometimes I'm the only one with a camera, sometimes there are 10 other cameras. It's all fun, I enjoy it. I think it's great to have so much documentation and different perspectives.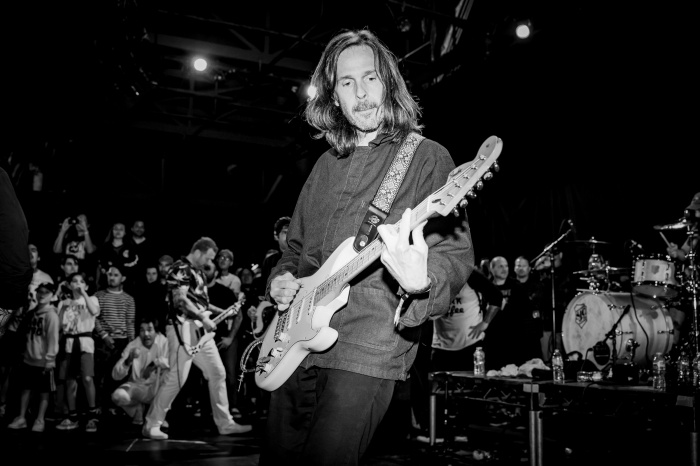 Tell me about some newer bands that we should all be on the lookout for.
I'm really bad about keeping up with new bands. I'm a creature of habit and don't branch out much. But as far as bands I've seen recently that I really liked… Coolside, Skullcrack, Fixation, and basically anything WAR Records puts out you can't go wrong with.
Who are some modern-day photographers that you admire?
Lurking around Instagram, I found Gabe Becerra, and Tim Cayem. They both have awesome band photos. You can't got to a show in SoCal without seeing Dave Mandel, Dan Rawe, and Veronika Reinert, who always put out great photos. Outside of the hardcore world, Scott Toepfer, Atiba Jefferson, Rick Rodney, and everyones second favorite photographer, Samson Hatae.
If you had to pick one of your photos that best encapsulates why you love shooting bands/artists, which one would it be and why?
Thats a tough one. I'll leave you with his picture of Rick from Strife doing a handstand-stageflop-manuever [laughs]. I love it because he's in the moment and feeding off the energy of the whole room, there's no right or wrong way, and that's what makes these shows so amazing.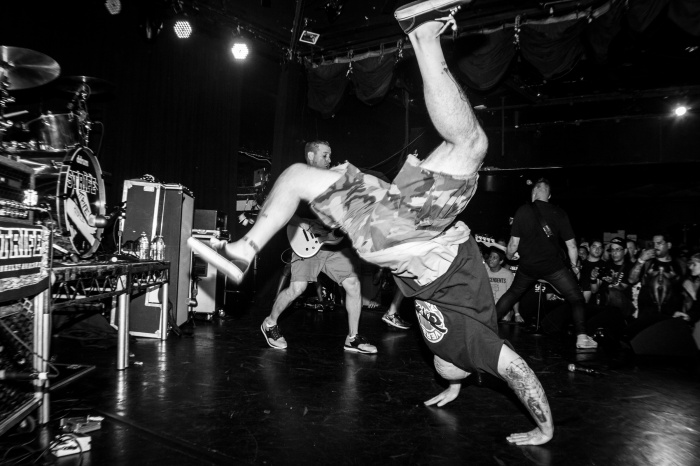 ***
See more of Greg's work on his website and Instagram page.
Tagged: photographer spotlight