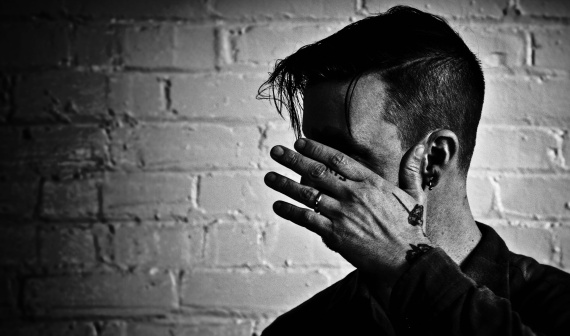 Brent Asbury has really good taste. Listening to Panicker—the musician/producer/sound engineer's new solo project—is an almost immersive experience, shuttling from the danceable industrial of vintage Wax Trax! Records to the brooding soundtracks of '80s sci-fi to techno. It's no surprise Ashbury's sonic interests run all over the map since he's also been a member of such wide-ranging bands as Goblin Cock, schlag-schlag, and Alpha Males.
On April 26, Three One G Records will be issuing Panicker's self-titled debut full-length, and we're bringing you the exclusive premiere of "Heave," a trance-like track from the album.
You can pre-order Panicker directly from Three One G Records today.
Tagged: industrial, panicker