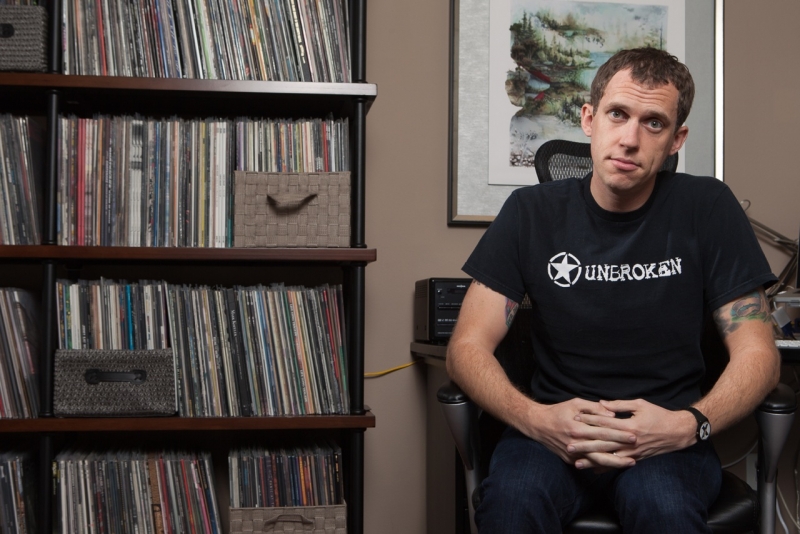 If you're a regular reader of this site, there's a decent chance you also listen to a few podcasts. For people like me who can't get enough music-related content, the advent of the podcast was a huge deal because it offered a new outlet to get that information/trivia fix. One of the best music podcasts out there is 100 Words or Less, the brainchild of Ray Harkins.
100 Words or Less: The Podcast began back in 2010, and since then, Harkins has interviewed some of the most interesting people in the worlds of hardcore, punk, and metal. Ray is a fellow music lifer, and fronted the Orange County hardcore band Taken back in the late '90s, early '00s. Based in Tustin, CA with his wife, son, and dog, he's kept the podcast flowing with such recent guests as John Porcell (Youth of Today, Shelter), Dave Lombardo (Slayer, Suicidal Tendencies), and Keith Barney (Eighteen Visions, Throwdown).
Starting with this week's 100 Words or Less episode featuring an in-depth chat with Roger Miret (Agnostic Front, The Alligators), Ray will be letting his listeners know about No Echo and what we have cooking up here, and I'll be doing the same for Ray's podcast. I'll keep you guys updated on Ray's guest lists on a weekly basis.
Learn more about Ray here, and check out this week's show below: