Hardcore, like any other genre, has its tropes.
Band trajectories all start to feel the same at a certain point.
Occasionally there are moments of intrigue, making for a satisfying deep dive as the band constantly evolves in compelling ways.
Hazing Over is the best example of this today. They poke holes in what is expected in the common hardcore discography.
Originally formed in 2016 as Shin Guard, the Pittsburgh outfit's music was far away from the bludgeoning hardcore that is on their new EP. Their beginnings are scrubbed for obvious reasons but you can hear that iteration of the band on Five Songs.
It's mostly forgettable emo pop, with a few inklings towards the screamo sound that they would soon adopt. Listen to "Corsages" and you will get the idea. What you are hearing are high schoolers who had yet to find a definitive artistic voice.
You can hear the peaks of their screamo sound on the album 2020 and Death of Spring, making one of the best tandems of 2019.
Even then, you could tell their aims were bigger than being just a screamo band, interspersing pretty vocals and horns, before closing in a cacophony fever in their closing track, "You Will Be Accountable For Your Actions." The guitar playing was riff centric and not really trying to ape any of the forefathers of the genre, as evidenced on the song "Kennedy."
Their influences always came back to the deathcore and hardcore that they grew up on. So it would make sense that Hazing Over was an inevitability. The only constant that has existed for the band has been an ever evolving sound.

From the moment the opener "Pestilence" hits, you get a sense of the change. The guitars are instantly beefier, trading in for a sound that brings to mind bands like Botch and Despised Icon.
These comparisons may be a disservice as they don't really feel beholden to one particular sound at all. Hazing Over instead comes formed with its own artistic voice.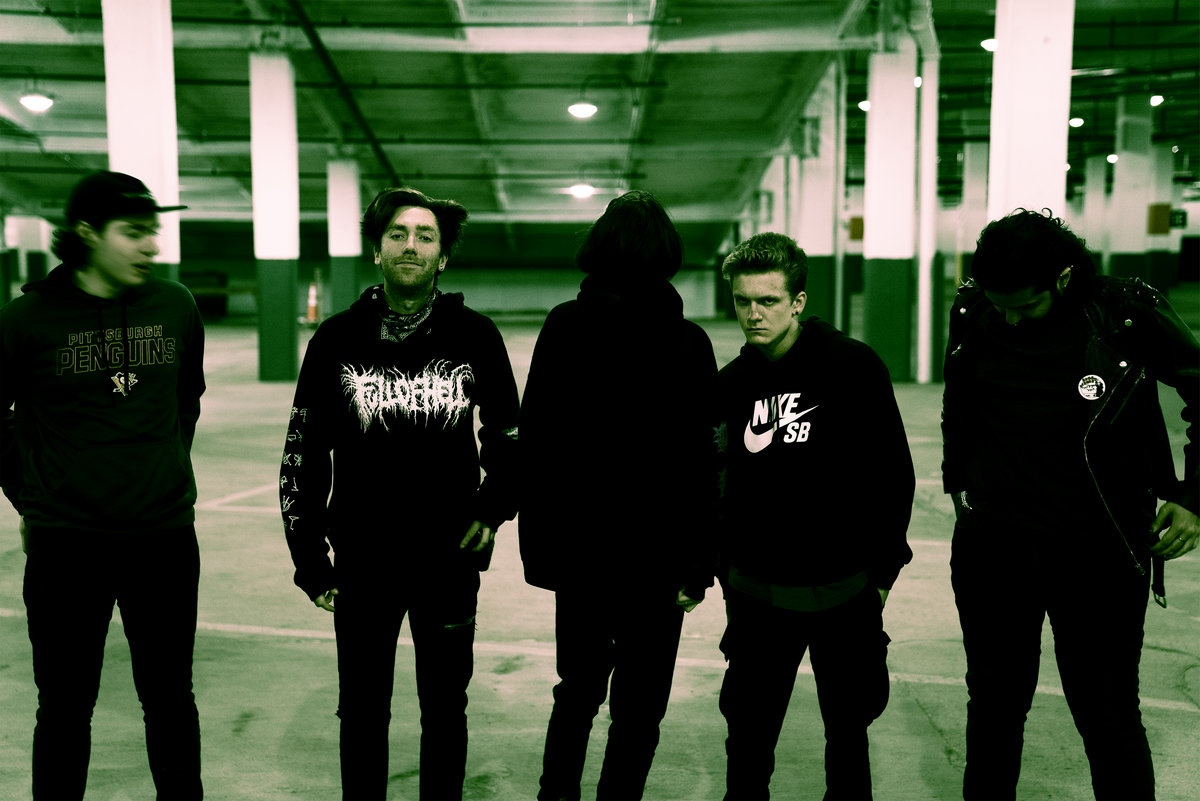 The biggest change of all comes because of a rearrangement. Jake Yencik has moved from bassist to vocalist, taking over Owen Traynor's role. This change was needed and fits the new tone of the band. Yencik moves from the guttural growls to pained screams with ease, most of the time in the same song.
Like all good EPs, Pestilence is a look at what's to come for Hazing Over, easing their new and old fans into the next era.
At first there may be a little bit of a pang of disappointment from the screamo fans, myself included, who were really enamored with Shin Guard and what they brought to the genre. But this is preferable to the alternative, which would be the dissolution of the band entirely.
So the choice is either to jump on the Hazing Over train or get out of the way, because it's clear this is only the beginning.
Get It
Tagged: hazing over