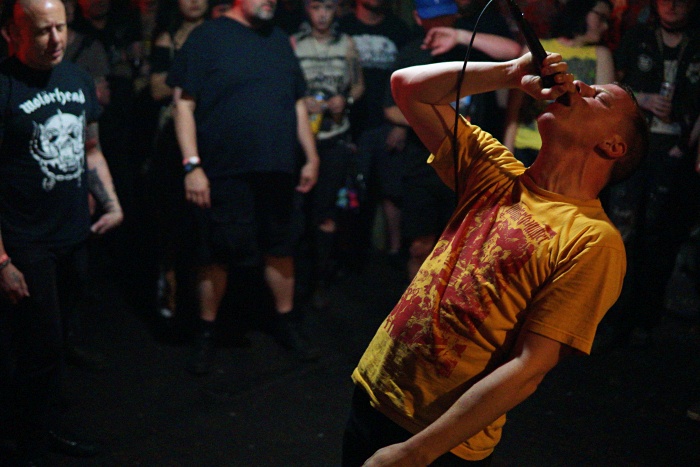 New York's Male Patterns and New Jersey's Executors are teaming up for a split 7 inch, which No Echo is happy to see is a format still alive and well in the hardcore punk realm. If you haven't heard them yet, Male Patterns claim such influences as Poison Idea, Negative Approach, and Inepsy, while Executors specialize in a straight-up punk sound that could have come out in 1984 or 2020 just as easily.
So, let's find out a bit about each of the bands sharing the new wax space. "Male Patterns formed in Albany in late 2013," vocalist Brendan tells No Echo. "Since then, we've put out an LP called Headaches and a couple of 7''s; one a 6-song ripper, a split 7" with Scuzz, so this would be our third 7'' release and 4th release overall."
Brendan offers some thoughts on "Automatic," one of the tracks on their side of the split: "It's a pretty straight-forward song about the world's media and technology addictions. We're all guilty of it sometimes and it's just getting worse as it's cementing into a lot of people's heads unconsciously and becoming a very real dependency."
Executors vocalist/guitarist John is up next: "We started in 2013. A few of us had played in other New Jersey bands like Dead Heros and the Bristles. We put out a bunch of 4-track recorded tapes before our first album on the Ohio label Dead Beat Records. We formed out of boredom and the fact that there weren't any bands doing the shit we wanted to do from our area. Immediate influences were stuff like Chaos UK, Quincy Punx, and Fear."
No Echo asks Brendan how the idea for the split come together. "I love buying split records and I love putting out split records. It's a chance to hear two great bands on one record and if you bought the record and hate the one side then you can flip it over and enjoy the other. Male Patterns are out of New York and Executors are from New Jersey, so our paths have crossed a few times over the years.
"Everyone in Male Patterns is a big fan of Executors and we just thought it would be fun to put this together and would give us an excuse to play more shows with each other."
John gives some insight into Executors' lyrical approach: "We cover the basics of day-to-day grief... ideas we often return to are about dead friends and hating cops. The second track on our side ["Self Abuse"] was originally a No Parole song and was in their set for a few years but we took it with us as we feel it's message is strong!"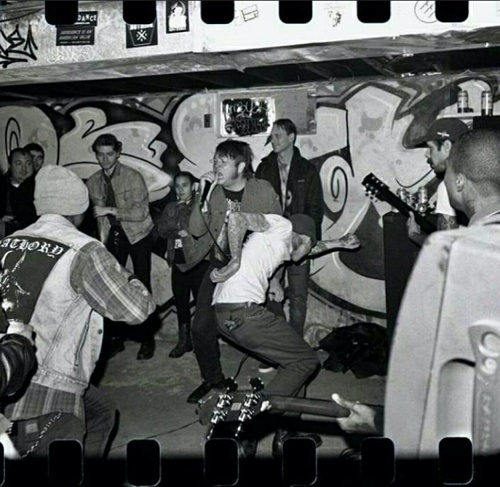 The Male Patterns/Executors split 7 inch will be out later this summer and is available for pre-order today.

***
Donate a few bucks to help with No Echo's operating costs:
***
Tagged: executors, male patterns