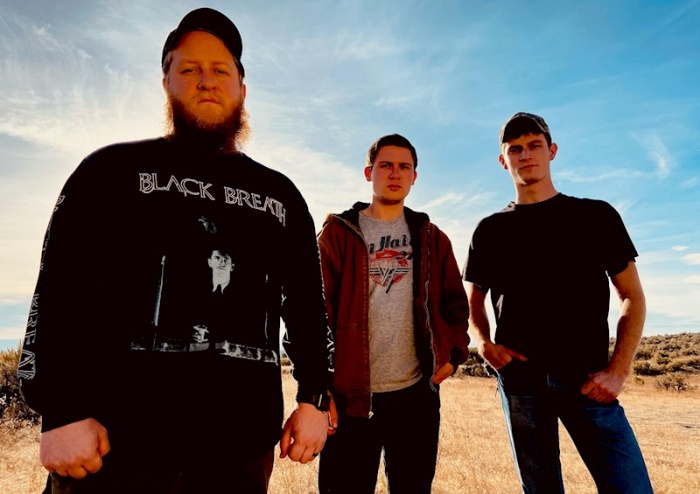 August spawned a monster. Ingrown, the Boise-based hardcore band, have crafted a killer debut LP, GUN, which comes courtesy of Alternatives Label. The hotly tipped Idaho trio caught the ear of label co-owner, Ian Shelton (Regional Justice Center, Militarie Gun, etc.), and the results are devastating.
Recorded by the forever booked and impossibly talented Andy Nelson, this is 14-minute lightspeed tour through crushing power violence, towering riffs, and titanic breakdowns. Despite its brevity, there's a noted level up in terms of both songwriting and attack. I've straight up rinsed this album back to back countless times and it continues to reveal itself.
Singer and guitarist Ross Hansen was kind enough to indulge my goofball questions, jumping from what it's like creating art in a vacuum to the sneaky influence of the Irish tenor banjo and everything in between. Ingrown is here. Let that infection fester, dirtbags, it hurts so good.
No Echo first tipped me to 2017's Meathead EP, but GUN is a level up in every way. Clearly there's been some time between records so walk us through your evolution.
Hey, I appreciate it a lot. I'm excited it's recognized as next level compared to our previous stuff. Since Meathead we've gone through 2 more bassists after touring as much as we could for a while. Living through 2018 definitely embedded a lot of pain and rage that I didn't expect to come out the way it did in the writing but those are the songs and I'm proud.
GUN sounds absolutely massive without sacrificing the grime and nasty edge on your previous records. How was working with Andy Nelson?
Recording with Andy was the most fun I could've had while recording, he knows what the fuck is up and applies the true spirit of hardcore to everything he does. I never knew I could enjoy hearing our own songs played back to us as much as I did, but he's the man and the very best at what he does so it couldn't sound better to me. Couldn't have been a cooler time.
Weird tangent here…In Maryland, there's a BBQ joint called Andy Nelson's but they don't sell nachos, even on weekends. That's not really a question, it's just kinda funny. Argue amongst yourselves… what's the best food in Boise?
You're crazy, man!
Bosnian Express Market has awesome gyros and is overall the best place to be. El Chavo Taqueria may be the best taco truck around, Taqueria El Torito rules, and DK Donuts serves the greatest donuts of all time.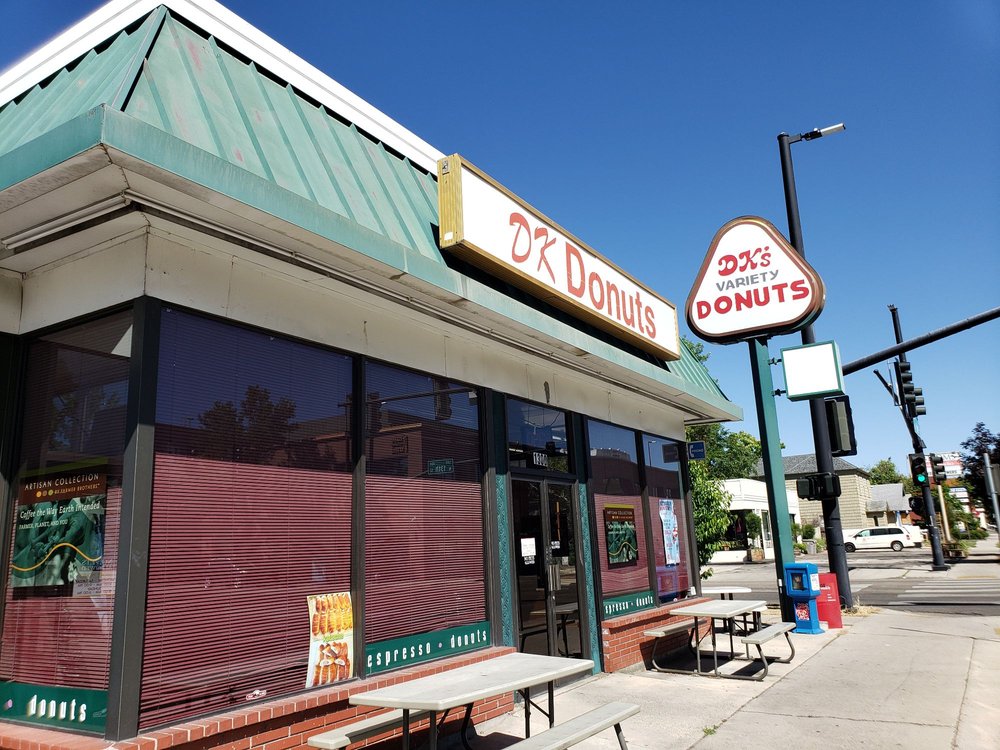 Give us the skinny on being a Boise band. I've spent a bit of time there and loved it. Does the relative isolation affect your sound and ethos? What's the scene like?
Idaho being the greatest state in the country does nothing but give us strength to play hard and enjoy every moment of the songs. I don't think it's too far from anywhere else at all. I give a lot of thanks to inspiring friends in surrounding scenes in places like Olympia, Eugene, Chico, Vancouver, who welcomed us endlessly through the early days and gave us strength, wisdom and positivity to bring back to Boise with us.
The scene in Boise is badass and free. All we've ever known here is getting our best friends together and taking advantage of the joy and freedom you get from playing hardcore for each other. There's nothing else worth caring about more. We all together have fought hard over the years to keep the spirit alive and the shows aggressive.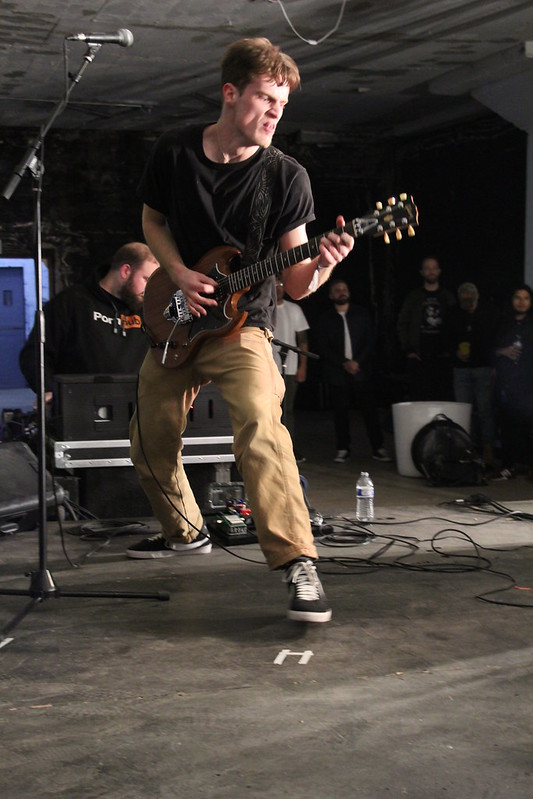 There are myriad rad influences I hear on the album, but I've gotta ask about the Irish tenor banjo! Tell us about that. It's such an interesting and singular background!
I sure can't get enough of traditional Irish music, and especially ever since I first heard the Dubliners I've loved playing tenor banjo about as much as damn guitar. The attitude of traditional Irish is rebellious and dark while most of the tunes are still sweeter sounding than any other music on earth.
The style of playing specifically on banjo and fiddle has nothing but energy and aggression, so the further I dove into taking Irish tenor seriously the more I applied the same approach to guitar with playing hardcore. It definitely affected the writing for ingrown over the years between the 2 albums.
Alternatives Label seems like the perfect spot for y'all. How's it been to work with Ian Shelton and such a killer stable of bands?
Gettin' to wrestle Ian here and there is great because I always beat his ass.
The "Waste" video totally rules. How'd that come together? Side note, the Idaho state flag rules. I'm from Maryland and ours is trash.
Thank you man, that was the most fun time to film. We just felt like going shooting out with the bikes while exploring some of our favorite spots. I'm happy to represent Idaho with it. All thanks to AJ being the expert that he is. Everyone went out and did our thing, but most of all he had the eye for the wild style and knew exactly what we were talkin' about.
All I saw of his stuff was the Bone Dance music video he did years back and I instantly knew he could make stuff look the best. I love the Idaho flag and wanted to have it in as many shots as possible. The Maryland one looks fuckin' bananas!
Like everyone else, I'd imagine you're chomping at the bit to play these new ones live. What does 2021 have in store for Ingrown?
I'm completely losing my mind, man. It's been too fuckin' long, I'm so excited it's almost unbearable. We got some shit to do I could not be more damn thrilled for. Can't wait for the damn record release.
On to the important stuff… What's worse, an ingrown toenail or ingrown hair?
I don't know about that ingrown hair shit I'm no monster. An ingrown nail can get so bad that you dedicate a band to it.
Who's the best Idaho band of all time? Any other locals we need to be listening for?
My dad's band, State of Confusion. Their LP just got reissued this year after first coming out in 1988. Listen to them for sure and listen to the boys makin' noise! We don't have many bands around but the ones playin' in town right now are kickin ass. Gotta come see.
What are the last 5 records you listened to?
Negative Approach, Negative Approach
Waylon Jennings, Lonesome, On'ry and Mean
Tannahill Weavers, Dancing Feet
George Jones, Sings the Great Songs of Leon Payne
Young Cellski, Mr. Predicter
***
GUN will be out August 20th via Alternatives Label. Hit the pre-order link for vinyl, and Bandcamp has it for the digital heads.
Ingrown on social media: Twitter | Instagram
***
Help Support What No Echo Does via Patreon:
***
Tagged: ingrown