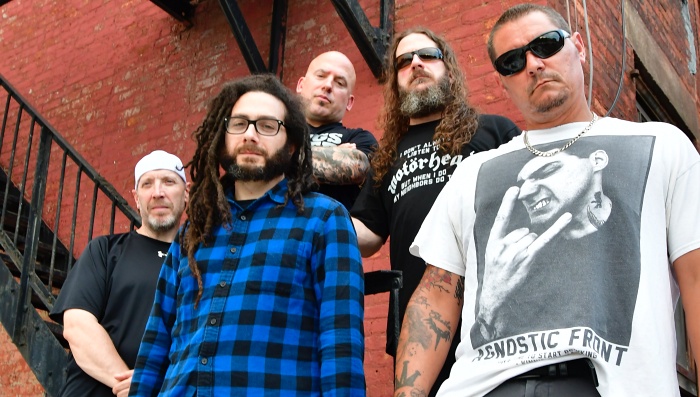 Featuring guitarists Dan Nastasi (Mucky Pup, Dog Eat Dog) and Lawrence Nieroda (Subzero, Murphy's Law) within their ranks, Kings Never Die is a new hardcore band based out of both New Jersey and New York City. Formed just last year, the group is rounded out by drummer John Milnes (Mucky Pup, Dog Eat Dog), bassist Jay Kalfin (Subzero, Son of Skam), and its newest member, vocalist Dylan Gadino (Robots & Monsters).
Kings Never Die just dropped their debut release in the form of "Before My Time," a single that showcases their melodic yet driving songwriting style. The band collaborated with photographer/director Rodney Laing and editor Kim Cangemi to create a music video for the track, which you can check out below:
Dan said the following about the track:
"'Before My Time' is simply about my love for music, then some good times and some bad. Some missed opportunities. Lastly, the present and future of hardcore music. Not just Kings Never Die, but also the other younger bands that carry the torch."
Head to Upstate Records to pick up a copy of the "Before My Time" single and a t-shirt from the band. Follow Kings Never Die on Facebook and Instagram. Stay tuned to an EP from the group which will include a track featuring Vinnie Stigma and Mike Gallo of Agnostic Front.
***
If you dig No Echo, you can donate a few bucks to help with the site's operating costs:
Tagged: dog eat dog, kings never die, leeway nyc, mucky pup