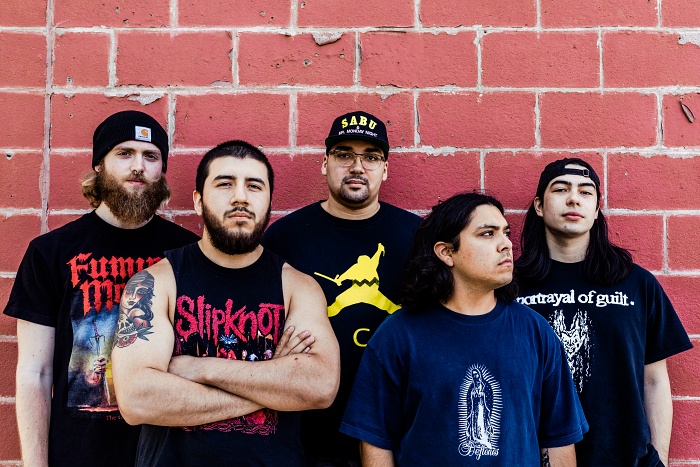 Kharma is a metallic hardcore band that's been representing for Chicago since forming back in 2015. With such influences as Bulldoze and Neglect, it's no surprise the quintet's songwriting style is as brutal as it is.
With lyrics that echo the brutality of their music, Kharma has released two EPs to date, including 2018's Moment of Violence, which certainly raised their profile within the hardcore community.
Now aligned with the folks at Flatspot Records (Hangman, Section H8), Kharma is gearing up for the release of their latest EP, The Most Dangerous Game.
Inspired by Richard Connell's short story of the same name, the collection was recorded and mixed with Andy Nelson (Weekend Nachos) and No Echo has a track called "Guilty by Association" from the EP for you to taste below. We should also mention that Davey Chaos of the band MH Chaos lends guest vocals to the song:
"It's the first song on the record that we started playing live, so I'm very excited for it to finally be out," Kharma vocalist Jordan Moten tells No Echo. "Having Dave on the track was really important to us because he's one of the guys who were older than us that we always saw around when coming up in the Chicago scene. It feels really cool for it to come full circle."
Most Dangerous Game will be out on Nov. 20 via Flatspot Records. Pre-orders are live at this link.
Kharma on social media: Facebook | Instagram | Twitter
***
Donate a few bucks to help with No Echo's operating costs:
***
Tagged: kharma