Young Eyes is a band playing a style of music that isn't easy to pin down to a single genre tag.
Hailing from Cincinnati, Ohio, the quintet's layered musical arrangements incorporate everything from prog to sludge metal to post-hardcore, and many points between. It's probably best to soak it all in via a great pair of headphones.
Next month, Young Eyes will be releasing their debut album, an 8-track collection entitled All These Steps Lead Us the Wrong Way, and No Echo has the early jump on a song from it called "Luna De Bestia" right here for you:
Young Eyes vocalist Anthony Torres said the following about the song's lyrics:
"This is a meditation on the werewolf and the thoughts running through his head as he's about to violently turn. But in his most agonizing moment, he is not alone. His love is there, aware of her certain death, but willing to wait for whatever may come. 'Until I Turn; will not take love away.'

"We were excited to have the opportunity to work with artist/musician Matthew Shelton. His distinctive visual style combines the literal and the implied themes of Luna de Bestia— transformation, cursed love and the bliss of the Void."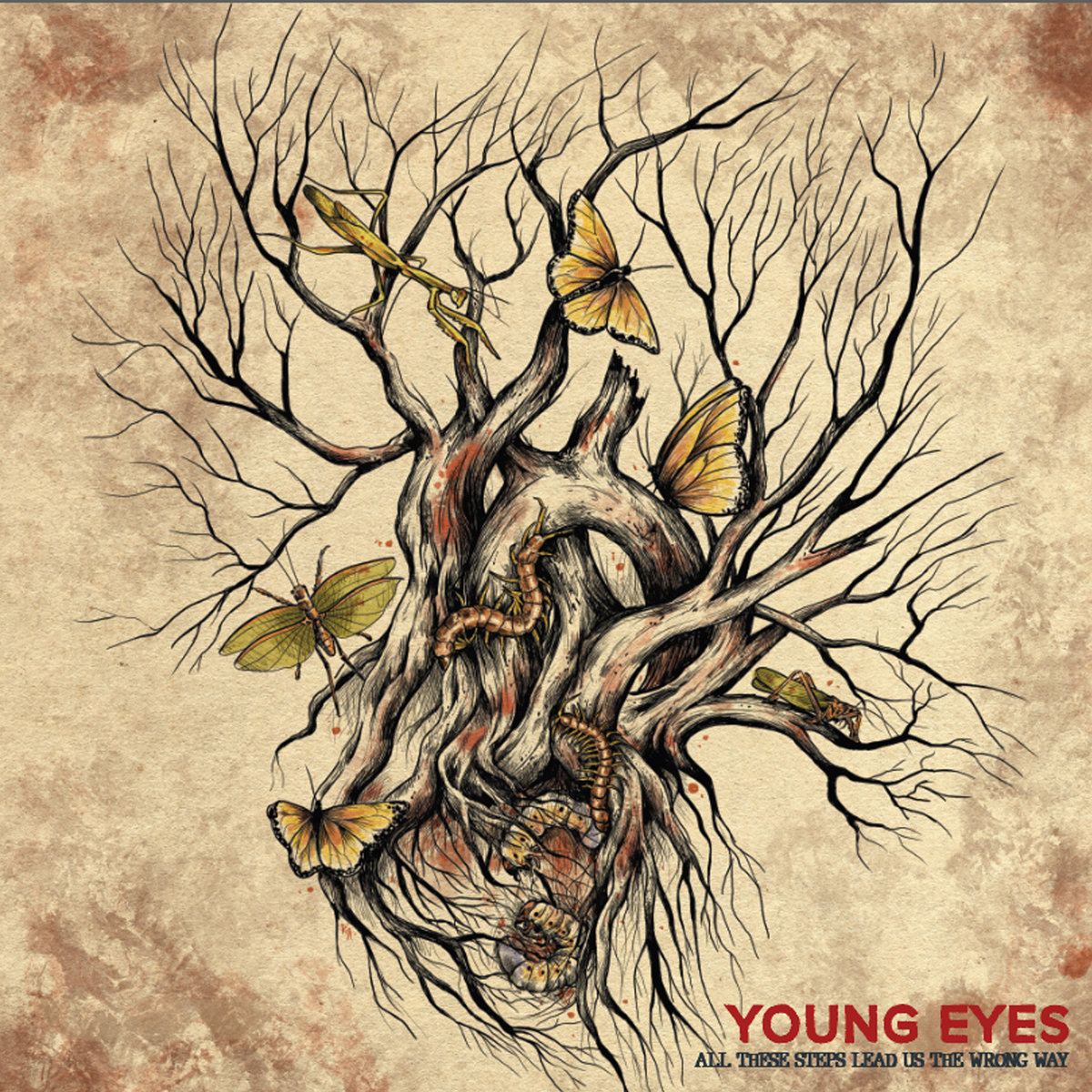 All These Steps Lead Us The Wrong Way will be out on September 22nd via Rad Girlfriend Records (pre-order).
Tagged: young eyes