With recent releases by such bands as Gulch (arguably the hardcore band of the moment), Cold Curse, and Gygax, Creator-Destructor Records is proving that they're determined to build up one of the most eclectic and exciting label rosters in the American underground today. The label is continuing that energy with Hellhorse.
The Boston-based outfit already proved on their 2018 self-released Old Dystopia EP that they possess the musical prowess to harness their penchant for '00s-styled metalcore arrangements into something chaotic yet focused, which is certainly not an easy feat. Hellhorse up the ante on their sophmore EP, Paradise Lost.
"When we started putting Paradise Lost together we wanted it to be two things: aggressive and dynamic," drummer Nick Angelo tells No Echo. "We tried to accomplish that by pulling from influences outside our genre at times throughout the EP. The songs can definitely stand alone, but they really work best as a whole to create that dynamic. Hopefully the result is something people can get into and enjoy."
Check Paradise Out below and see if Nick and company nailed their mission or not (hint: they did):
The Paradise Lost EP was tracked this past spring at Labyrinth Audio in Peabody, MA by Keith Gentile and Nick Twohig, with a mix by Sonny DiPerri.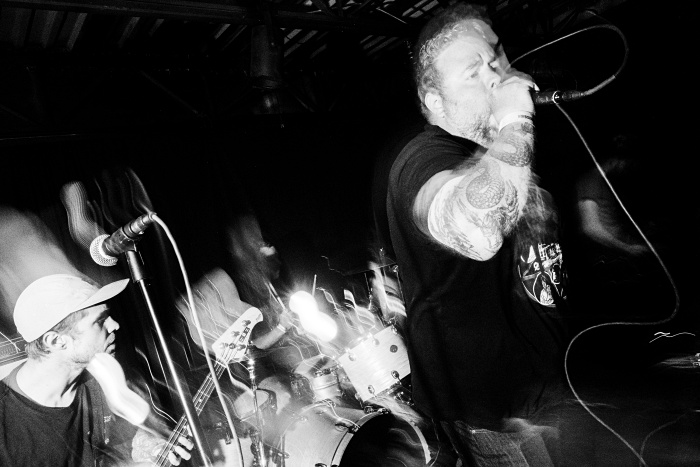 Paradise Lost will arrive on all digital platforms and 12" vinyl with two color variants on Oct. 4 via Creator-Destructor Records. Follow Hellhorse on Facebook, Instagram, and Bandcamp.
Upcoming Hellhorse shows:
10/18/2019 Ralphs – Worcester, MA
10/26/2019 Sammy's Patio – Revere, MA (Paradise Lost release show)
11/21/2019 O'Brien's – Allston, MA
Tagged: hellhorse