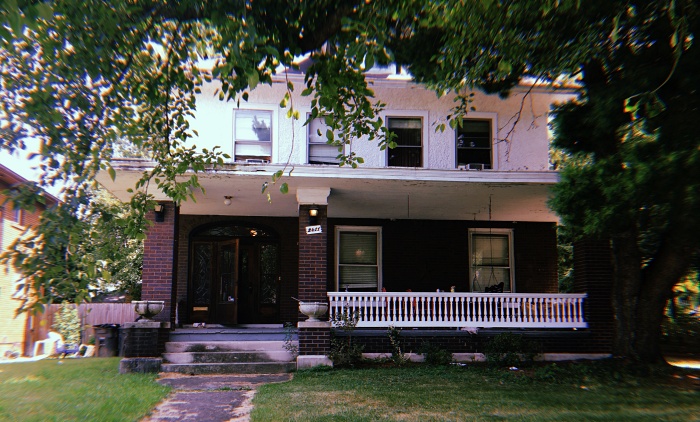 "One of the coolest aspects of hardcore is the eschewing of hierarchical social structures," says Grey Gordon. "When you see bands play in a basement, it's a live demonstration of that principle. Everyone is sharing a space quite literally on equal footing. Especially for young folks, it drives home the point that this is something entirely within their ability to participate in."
I'm talking hardcore house shows with Grey because he's putting his money (and quite literally his property) where his mouth is by hosting gigs at his humble Fort Wayne, IN abode, aka the Bug House. A musician who recently appeared on No Echo via his work in Summerhead, Grey is clearly passionate about the house show project. "I think the idea of opening up one's home to strangers also has the potential to impact young people. It's highlights the trust-based, non-transactional nature of hardcore when it's at its best and most undiluted."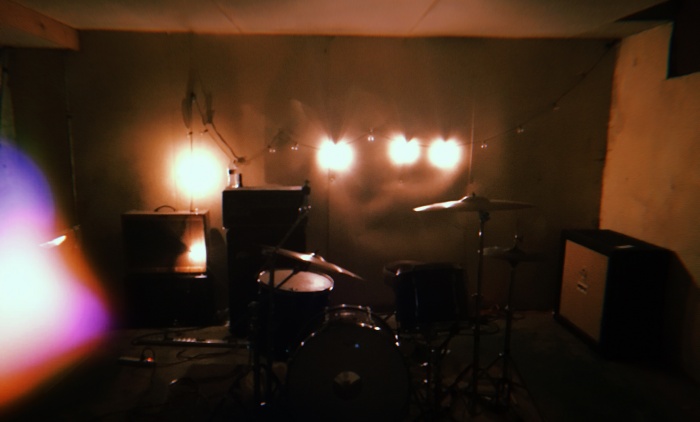 Logistically speaking, I'm curious how he's able to pull off house shows in the first place. Does he live in the middle of nowhere? "The simple answer is that I live in what some consider a 'bad' part of town. We're sort of surrounded on all sides by folks who benefit from not having the police around, so it works out. Plus, we've got a parking lot behind the house, so we're not disrupting anyone's parking. We also wrap up most shows by 10:30, so we really just don't give anyone a reason to complain. And, for the most part, cops stay out of this neighborhood."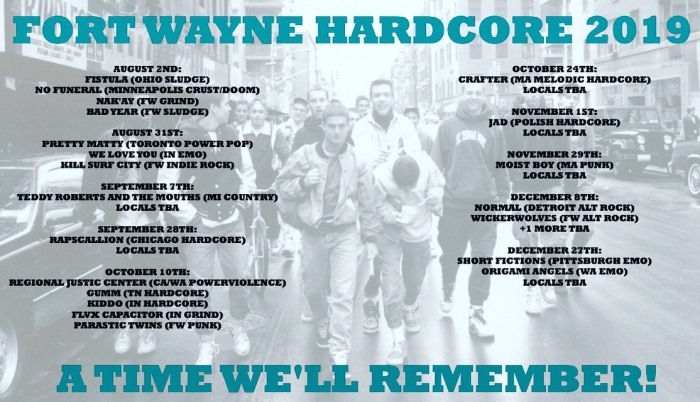 Keeping with the whole logistics thing, how about paying the bands? "When it comes to door, I don't fuck around. I've played my share of donation shows over the years, and while I respect the egalitarian ideal behind the concept, in practice, it's bullshit. When people come here, they shell out the price of admission or they can go elsewhere. I don't mean to sound harsh, but I really hate the idea that people who play in DIY bands are hobbyists that are in some way less deserving of financial compensation for their time, energy, and art.
"If someone pulls me aside and just doesn't have the cash that night, I'm happy to be accommodating, but in general, I'm not lenient about that. If a band has a guarantee, I'll agree to it if it's reasonable. Otherwise, I promise touring bands at least $100, even if that means reaching in my own pocket. As a rule, touring bands get every cent we make from the door. Luckily, turn out has been incredible thus far and I haven't had to go to an ATM yet."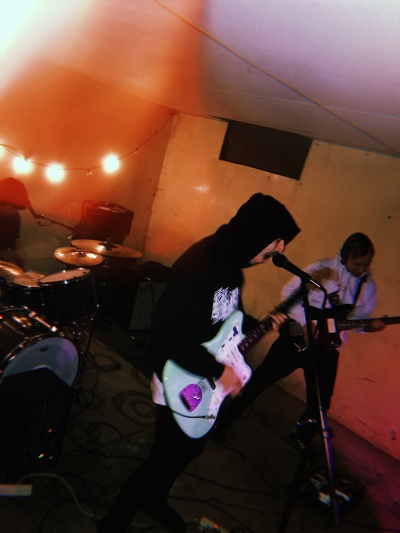 So, of the shows he has coming up at the Bug House, are there any that he's a bit scared of too many people showing up for and not being able to handle the overfill? "The next show we have here is Pretty Matty on 8/31. Folks might know him from his contributions to Self Defense Family, but he writes an especially infectious brand of power pop that is well worth checking out. The Regional Justice Center/Gumm show we're doing on October 10 is likely going to be the biggest show of the year. I imagine people are going to travel from a lot of surrounding areas for that one. I'm not too worried about capacity, though.
"The first show we had here ended up bringing out about 70 kids, and there was room to spare. Plus, we presently have a lot of stuff taking up extra space that we intend on moving, so I think our capacity is pretty considerable.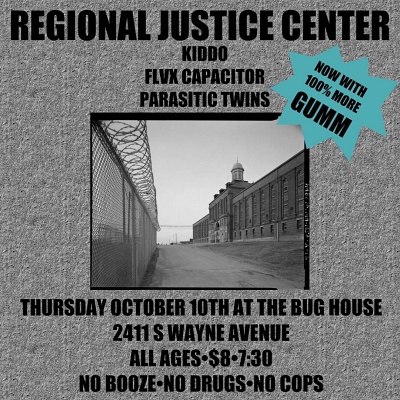 "I think the Crafter show in December is also going to go big. On that note, if anyone in bigger bands want to bring it back to their roots and play a house in Indiana, hit me up. We can fit a couple hundred people in here and I want to do some insane shit here next year. Don't be a coward. Oh yeah, and I'm booked up through the rest of the year already because we can only do a couple shows a month, but I'm open for next year. If your band rips, feel free to get in touch and we'll make something happen."
The Bug House is located at 2411 South Wayne Ave, Fort Wayne, IN, 46807.
***
If you dig No Echo, you can donate a few bucks to help with the site's operating costs:
Tagged: summerhead