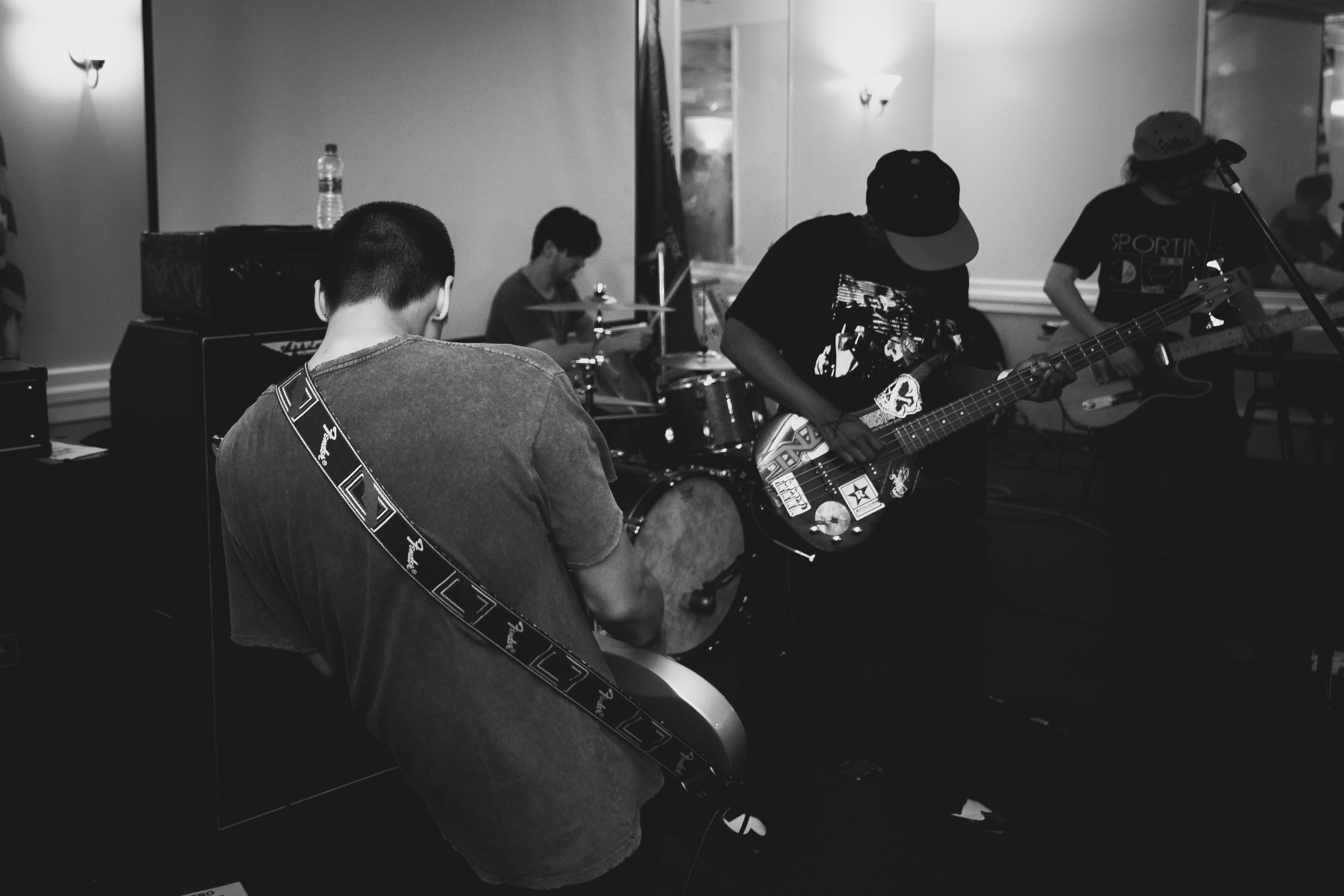 Formed in 2020, Ennui is a band from the fertile Long Island hardcore scene featuring folks who have played in such musical outfits as Regulate, Detriment, and Annulment.
"The idea for Ennui was sitting in our guitarist Mike's [Varley] head since he was in middle school for almost 20 years but as a spur of the moment idea, we decided to go forward with it during lockdown and we've come to work with each other incredibly smoothly and ended up having common attitudes and goals," vocalist John Anthony tells me.
With their members also currently playing in Private Mind, Terror Eyes, and Warehouse, Ennui's sound owes a debt to a very specific era. Guitarist Mike Varley explains: "I was inspired to do something a little different and break out of my comfort zone in songwriting/playing; I wanted to start the kind of band that I would've wanted to be in when I was 16.
"When I was somewhat new to punk and hardcore I found myself drawn to a lot of post-hardcore and screamo which flourished in the '00s. La Quiete, Hot Cross, L'antietam, Joshua Fit for Battle, Circle Takes the Square, and I Would Set Myself On Fire For You were constantly playing on my iPod in school. There was a seemingly endless cache of bands for me to discover on various blogspots where I downloaded like 50 albums a night from Rapidshare or Mediafire (the golden age of piracy which I dearly miss)."
Ennui's debut arrived in the form of Two Songs earlier this year:
Vocalist John talks about Ennui's lyrical direction: "We're exploring themes of the running Dunning-Kruger syndrome and post-truth rhetoric we're seeing in recent years, perhaps people can relate to losing friends and family to polarity and the confusion of - polarity sometimes being just and necessary, and other times a divisive and cruel heartbreak and miscommunication.
"We also explore the prospect about the hidden shame of male-recipient rape and sexual assault—which tends to look different and be non-violent in nature, and learning to be vulnerable and open to conservations about having an aversion to sex and how that ties into a distorted masculinity [however one chooses to define that,] though, we invite anyone to relate that to themselves no matter who they are.
"We're trying to widen the conversation so that we can effectively communicate better as a whole and find solutions toward a better space to grow within our chosen communities."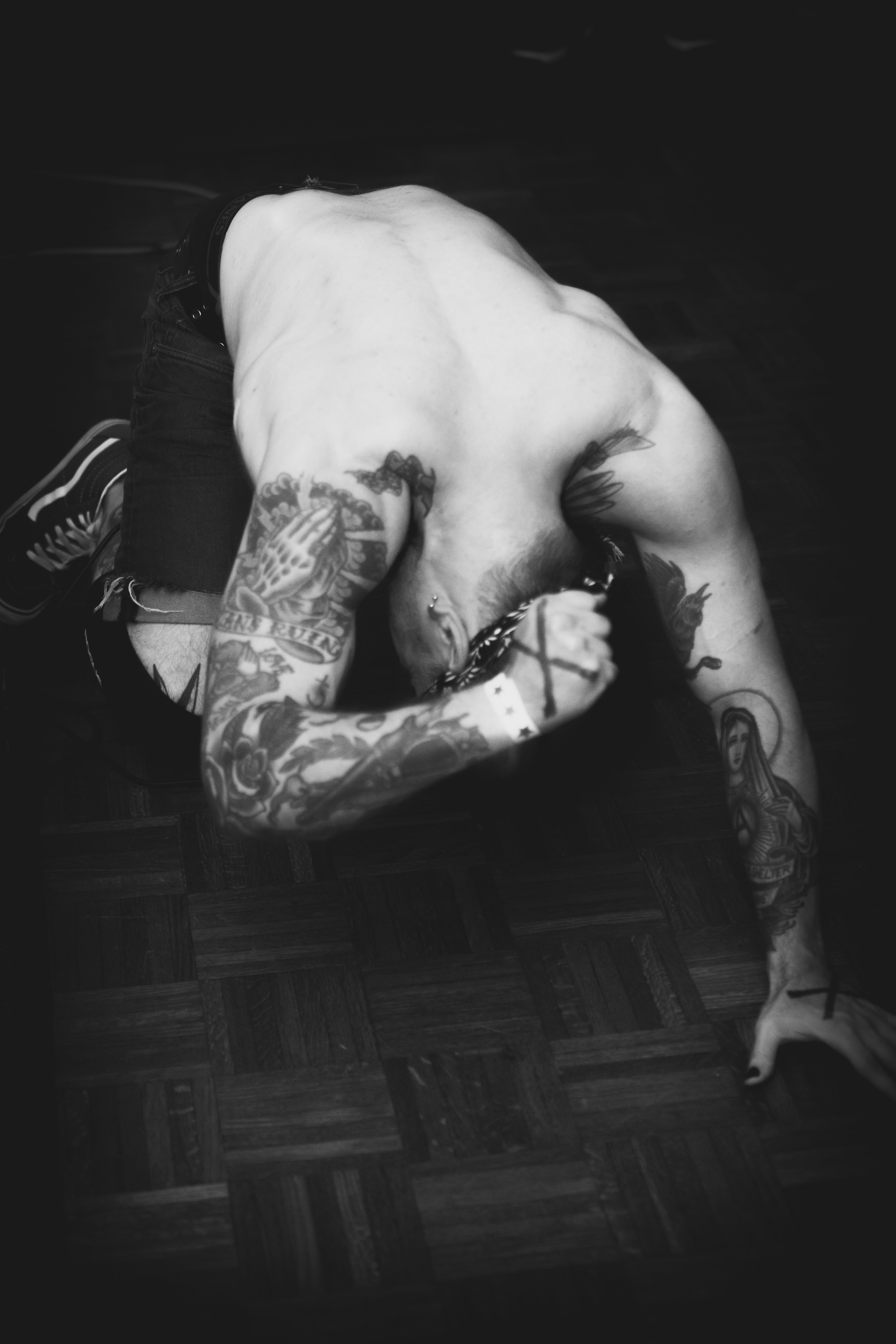 When it comes to the types of music No Echo covers, Long Island's music scene has been well documented. What does Ennui's singer think about the region's current state of affairs?
"Having seen the highs and lows of our local scene for some 20-odd years, I would say where we're at now is at its absolute strongest. We're seeing a diversity and cross-migration in our local scene that we haven't seen in years. We're seeing a heavy mix in shows since the pandemic loosened and a lot of bands coming out of the woodwork and cooperating with each other.
"I can't speak for other parts of the country or world, but we're seeing many multi-genre shows and a big mix of people and we're all here for it. I prefer it. Bands we're excited to see coming out of here are Private Mind, Stand Still, Koyo, Godseyes, The Fight, Heavy Hex, Wreath of Tongues, Slow Marrow, Blame God, Carcosa, Somerset Thrower, and many, many more. Long Island has way too much on its plate to shout out in a single article."
Two Songs is available on cassette via Day Zero Collective. The label will also be releasing split 7-inch with Ennui and another yet to be announced band coming later this summer.
***
Help Support What No Echo Does via Patreon:
***
Tagged: ennui