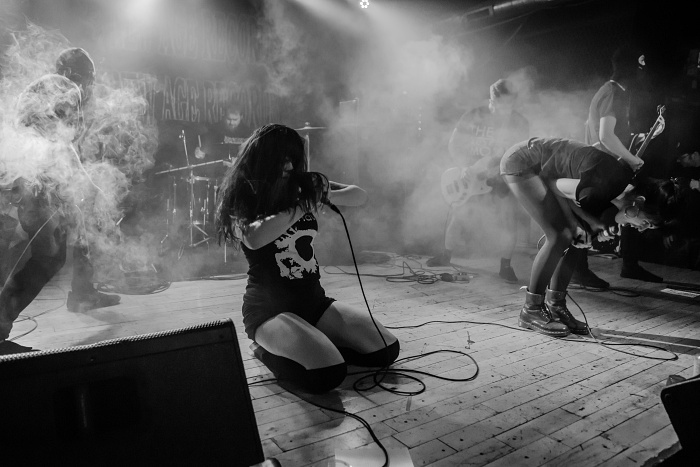 I will say it right out front: there are a healthy number of benefit comps and other fundraising avenues happening these days, and there is not a damned thing wrong with that.
We, as a community, have talked for a good many years about "making change" and "taking our ethics outside of the shows", and now we are damned-well doing it. Whether it has been raising money for causes, providing meals for the unhoused, volunteering as medics at protests, or flat-out eating tear gas, the punks and hardcore kids have stepped up like we never have before.
The Muskegon, Michigan outfit xIron Sharpens Ironx has announced the release entitled Heavy Hearts for a Hope Filled Cause, a compilation to benefit National Suicide Prevention Lifeline.
Alongside mainstays Hoods and near household name Vein, the tracks are filled with leaders and up-and-coming bands from across the US. In my opinion, this comp is a great cross section of what is happening in hardcore, reminiscent of the old Victory Style comps.
Larry Passenier, vocalist for xIron Sharpens Ironx, has been the lead organizer for the project. With the amount of unrest, discrimination, and structural disparity leading the headlines, I asked Larry "why suicide". His answer was surprisingly sincere and vulnerable:
"Roughly a year and a half ago I tried to take my life while at home with my wife. I tried to lacerate my ulnar vein with a kitchen knife. I had been fighting a terrible battle with both depression and anxiety and I hit flight and decided that ending my life was the best route to take. Luckily she stopped me before I was successful."
He made the claim that suicide is on the rise in recent years, and suicides have nearly doubled during COVID-19. Those are major claims, but he is correct. The USA is the leader among wealthy nations in terms of suicide.
More than 48,000 Americans ended their own life in 2018. Suicide rates during the time of covid-19 rocketed among workers deemed "essential". Resources for mental health have been overwhelmed, despite the changes from in-person to screen-to-screen therapy to accommodate social distance guidelines. This is a harder time than usual.
"I began seeing a counselor soon after that and they helped me realize I wasn't alone in my struggles and that there were coping mechanisms and other techniques to try and clear your head and dismiss illogical behavior and thoughts. My wife saved my life that night, I love and thank her dearly."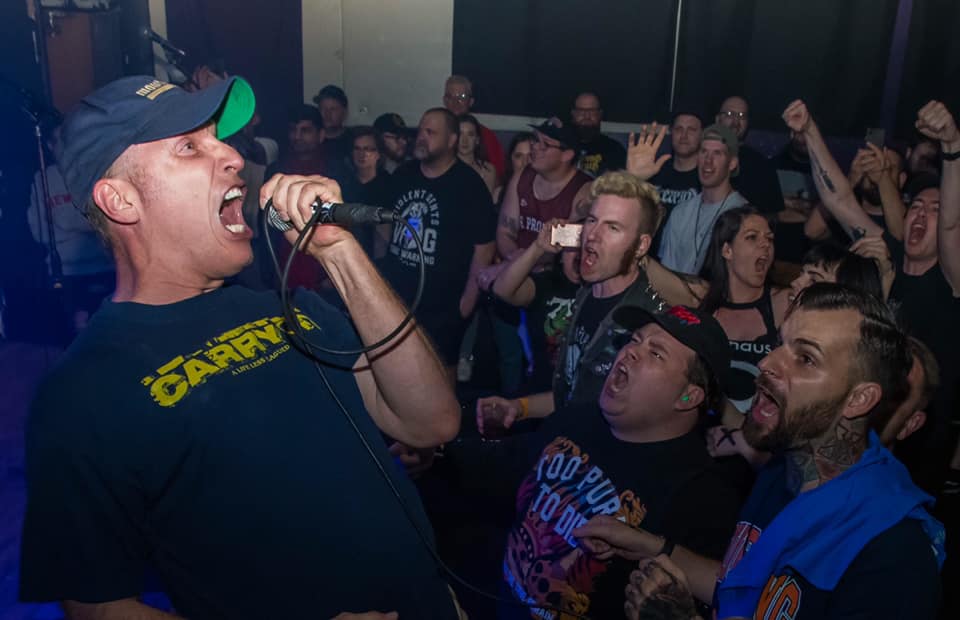 On a personal note, I too have dealt with suicidal inclinations since I was about 13 years old. Those thoughts are always there, but they do not always create an immediate danger. When suicide has been a real threat to my life, de-escalation has always necessitated another person to talk me off the ledge. That is why suicide watches, hotlines, and therapists are so vital.

Compilations as of late have been effective at both raising money and exposure for bands. The recent Shut it Down: a Benefit for the Movement for Black Lives, organized greatly by Racetraitor, raised approximately $25,000.
Dog Years Records' Underdogs series are painstakingly intentional in creating mixes that carry replayable quality. I know of several bands featured on the Underdogs comps that were picked up by labels as a result.
There is some new material on Heavy Hearts, as well as some alternate versions of released songs and some covers.
The bands include:
xIron Sharpens Ironx (MI)
2Minute Minor (IL)
Hoods (CA)
Blood In Blood Out (IN)
Worst Self (MI)
Disappear.. (IN)
Human Animal (PA)
Whats Your Damage? (IL)
Drink Their Blood (MI)
Andor (MI)
xBystanderx (US)
Smash Your Enemies (MI)
The Unruled (NC)
Ante Up (MI)
Lowest Life (MO)
Bull Cult (IL)
xDeclinex (IL)
Millions of Dead Angels (IN)
Bitter Truth (MI)
Walk Fearless (MI)
Vein (MA)
Guard Rail (MI)
xRepresentx (PA)
To Live as Sons (WV)
Gratitudetx (TX)
Withhold the Blood (MI)
Infinite Design (MI)
Funeral Noise (MI)
Hobo Stew (OH)
Redbait (MO)
Wounded Touch (MI)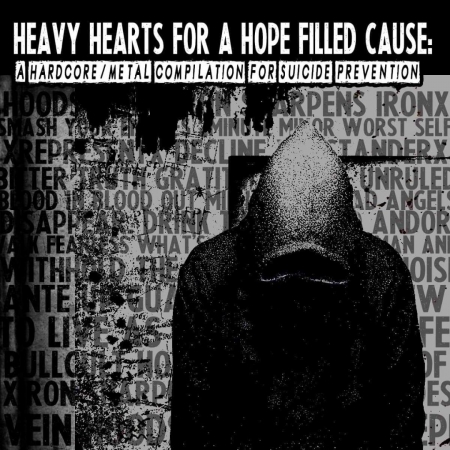 Heavy Hearts for a Hope Filled Cause will be available via Bandcamp on November 21, to coincide with National Survivors of Suicide Day. It will be available via digital and CD (for those who love physical media).
​Pick it up; play it over and over again; and take care of each other. If someone you know tells you they need help or are contemplating doing something drastic, believe them.
Tagged: xiron sharpens ironx