Metalcore legends Eighteen Visions have been on a fucking tear for the past couple of years. Starting with their superb 2021's covers record, 1996, followed by last year's new recording of their Vanity album, the Orange County, California band has kept the energy going into continuing one of their most ambitious projects yet.
Inspired by Dante Alighieri's The Divine Comedy, Eighteen Visions penned a collection of songs that they've planned out to come out in three separate EPs. 2020 saw the release of its first chapter, Inferno. The next chapter in the series is entitled Purgatorio and I'm honored to have No Echo play a small part in its release via a limited edition vinyl variant of the EP.
It's the first time No Echo has ever been involved in a vinyl release, and with the website being based in Southern California, I think it's a perfect way to start everything off.
Lambgoat, No Echo, and International vinyl variants are available. All versions of Eighteen Vision's Purgatorio EP are now available for pre-order here.
No Echo Exclusive [Pre-Order]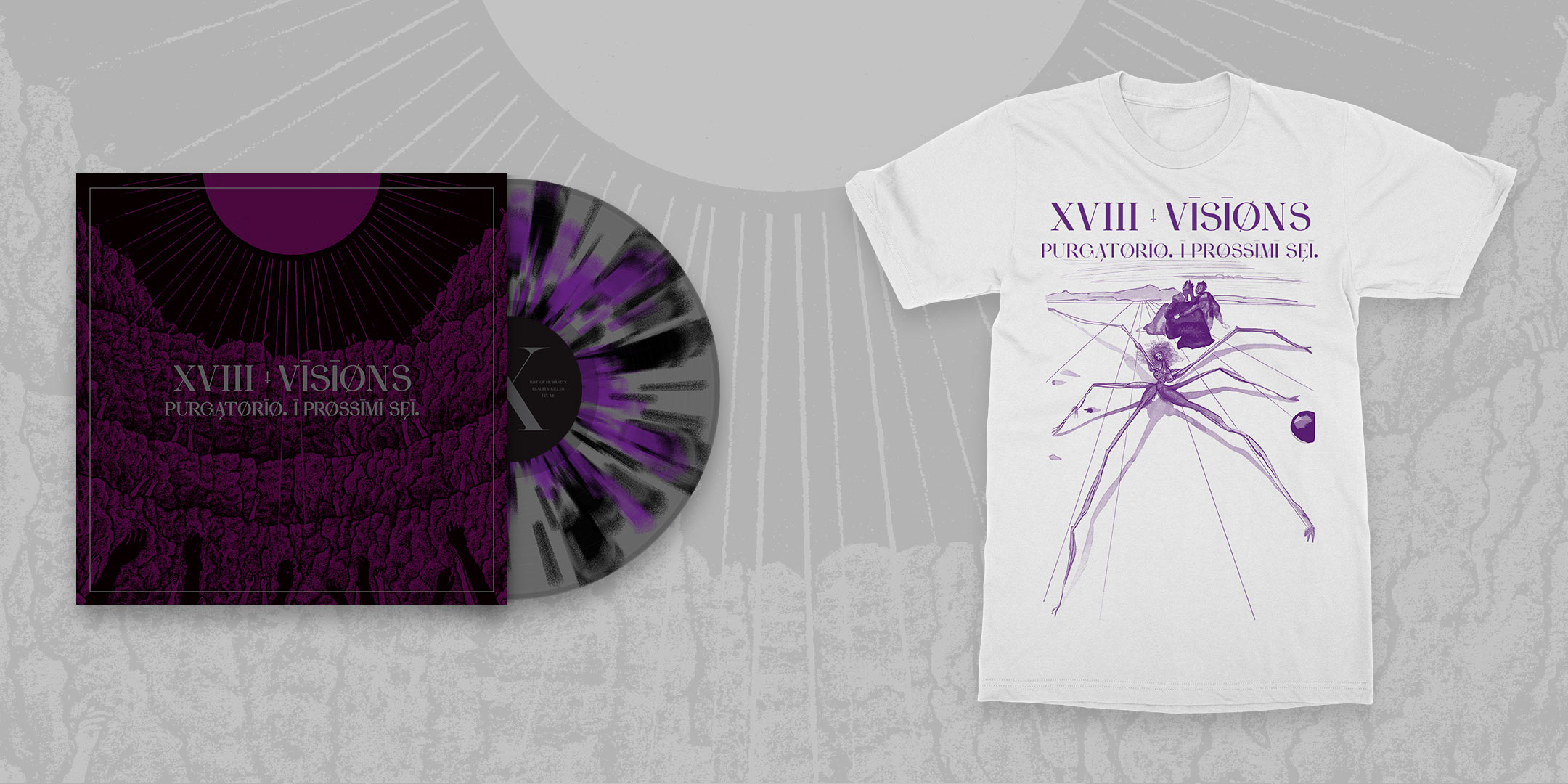 Eighteen Visions "Purgatorio" - 10" Vinyl EP

Purple & Black Splatter Variant - Limited to 100

Eighteen Visions "Purgatorio" - White Shorstleeve Tee
As part of the pre-order package for Purgatorio, Eighteen Visions just dropped the EP's fourth single, a slow-burning beast called "This Machine." Dig in below:
Tagged: eighteen visions