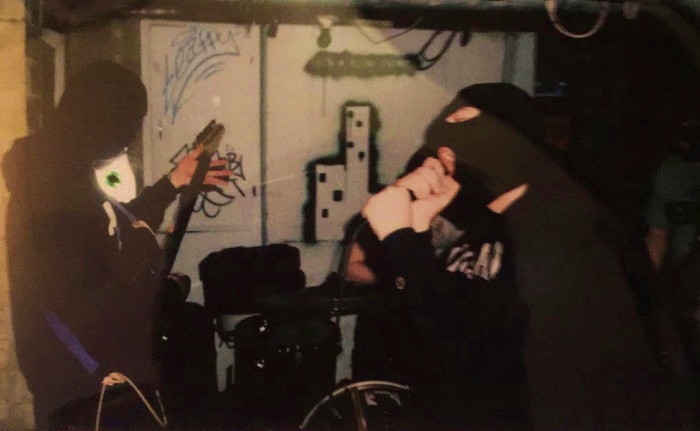 Listening to Griphook's fittingly recently released (and fittingly titled) Brutal EP, it's no surprise what the Akron, OH-based group was borne out of. "The band started as an outlet to air frustrations," vocalist Butcher tells No Echo.
"I was in another band, it was straying further and further from my vision, and the idea of Griphook was a fresh start, but a side project. Then the old band broke up, and Grip became the full vision. "We started as a three piece, drums/guitar/vocals, then the drummer had to bail, we recruited a bassist and new drummer, and the OG drummer became the guy that recorded/mixed and mastered us."
To No Echo's ears, Griphook bash out an aural attack of power violence, sludge, and hardcore:
Butcher takes a shot to describe their approach: "I'd describe it as music to be murdered by. We're influenced by power violence, skramz, hardcore, and punk bands. But we don't necessarily go out of our way to sound like those things. The chaos of Some Girls, the style of Youth Funeral, and the stunted lyrical ability of Danzig-era Misfits are 3 big ones."
As mentioned above, Brutal just arrived on Bandcamp a few weeks back. "The plan was to do 13 songs split between two EPs, then re-release it as a full-length album with interludes a-la a horror score. Lyrically, it's all driven by the imagery of the slasher genre.
"Each song is about a specific movie, and pushes for the imagery that comes with such movies. The musical end is to keep it short enough that no one gets bored, while keeping it mixed up enough that it keeps people interested."
Griphook on social media: Facebook | Instagram | Bandcamp
***
Help Support What No Echo Does via Patreon:
***
Tagged: griphook