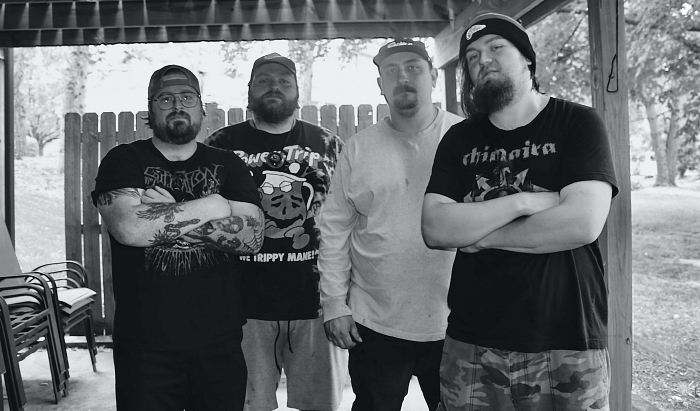 Dawn of Agony is a band from Grand Rapids, Michigan that formed in late 2020.
Combining their love for metal bands like Cannibal Corpse and the Black Dahlia Murder with the metallic hardcore sound that first emerged in the '90s, the new group released a demo a few months later.
Just last month, Dawn of Agony dropped the title track to their forthcoming debut EP, One with Torment. The song features guest vocals from Ryan Wallace from the band Pain Divine:
With One with Torment consisting mostly of re recorded songs from their 2021 demo, the EP features new Dawn of Agony singer Sam Prosser in the vocal booth. "We're continuing to grow and evolve with our new singer Sam, he brings so much of his love of fictional horror and sci-fi into his lyrical content," says the band.
As far as their local music scene in their region, here's what Dawn of Agony had to say:
"Grand Rapids/West Michigan is booming with bands right now. Wept, Nymph, Pain Divine, Split Up, One with the Riverbed, Levity, and Felon Class are just a few of the heavy hitters in the WMHC scene. We have a lot of variety in our bands and styles, which is one of the things we love coming from the WMHC scene."
***
Dawn of Agony on social media: Instagram | Bandcamp
Tagged: dawn of agony