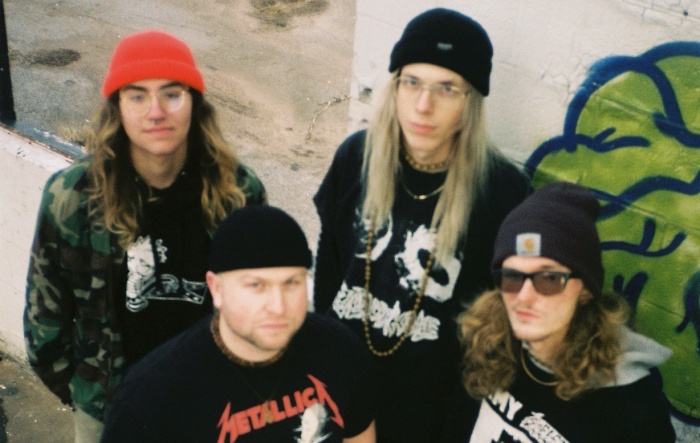 With musical influences like Iron Age, Seed of Pain, and Testament, you already know Side Eye isn't going to sound like Balance and Composure.
That's why it's no surprise when you listen to the Springfield, Missouri-based metallic hardcore band's new track, "Call of the Void."
The song is the first taste of Side Eye's forthcoming debut album, H4L.
"The song draws attention to the inevitability of death, the difficulty of finding peace in such a chaotic life, and that there is a way to live to find peace," Side Eye vocalist Brandon Ludwig told No Echo about the song via email.
Brandon continues: "We believe no one should be afraid of expressing their feelings, thoughts, and values; especially if those go outside of traditional societal norms. We're all bound to die is one of life's truths so it is especially important to live however you want and to not let anyone else try to oppress you.
"We go against all forms of racism, homophobia, transphobia, and acts against the oppressed and the workers of the world.

Whether it is getting involved with their music scene, community based social work, or even just two stepping in their room,we hope people feel inspired to express themselves, find their purpose, and make a difference when they hear our music.
H41 will be out March 1st across all streaming services. You can grab a physical copy of the album on Side Eye's Bandcamp page.
Side Eye on social media: Bandcamp | Instagram | Twitter
***
No Echo has launched a Patreon with 3 tiers offering all kinds of hardcore-related goodies to help support the site:
***
Tagged: side eye