Formed almost a decade ago, Nations Afire features musicians Chris Chasse (Rise Against), Nik Hill (Ignite), Todd Hennig (Death by Stereo), and Brett Rasumussen (Ignite) delivering melodic punk with a high quotient of hooks and memorable choruses. It's not surprising that the combo have joined forces with LastLight, a fellow Cali group who also share a penchant for catchy melodies, on a new split 12".
Let's start with Nations Afire's side of the platter. Their 6-track contribution kicks off with "I'm a Brick in the Ocean," an anthemic banger if there ever was one. It's the kind of track you used to hear on those Fat Wreck Chords compliations back in the '90s you would rewind as soon as it ended. Everything from the guitar riffs to the vocal lines to the production that its captured in is perfection.
The rest of the Nations Afire cuts follow suit with a great combination of infectious arrangements and radio-ready choruses. It's a shame the band has only released one full-length to date (2012's The Ghosts We Will Become) because I can't see a reason why they wouldn't be one of the more popular acts playing this kind of style of punk.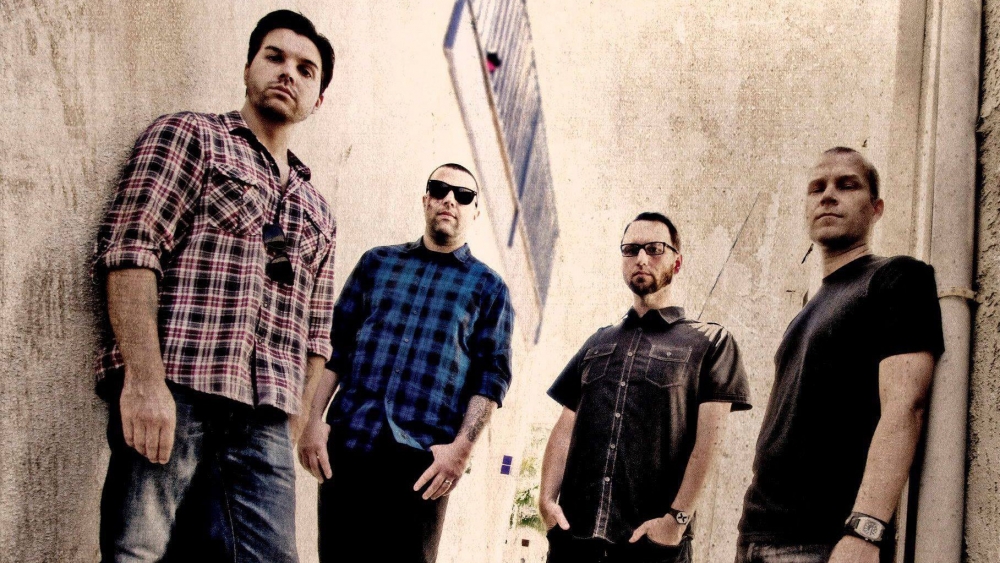 Flipping over to the LastLight side, let me give you some quick bio info on the group. Formed in 2016, LastLight is comprised current and former members of Shiners Club, Ignite, Outspoken, Man Will Surrender, and Unity. The band's stylistic approach is aligned with Nations Afire, meaning that they both match the intensity of their delivery with tons of melody.
As heard above on "Trapped Inside the Dashed Lines," Lance Webber's vocals are authoritative and distinct enough to carve out their own space within the double-guitar attack of John Coyle and Joe D. Foster. The rhythm section of bassist John Lorey and drummer Danny Baeza set a rock-hard foundation for LastLight's SoCal-styled punk jams.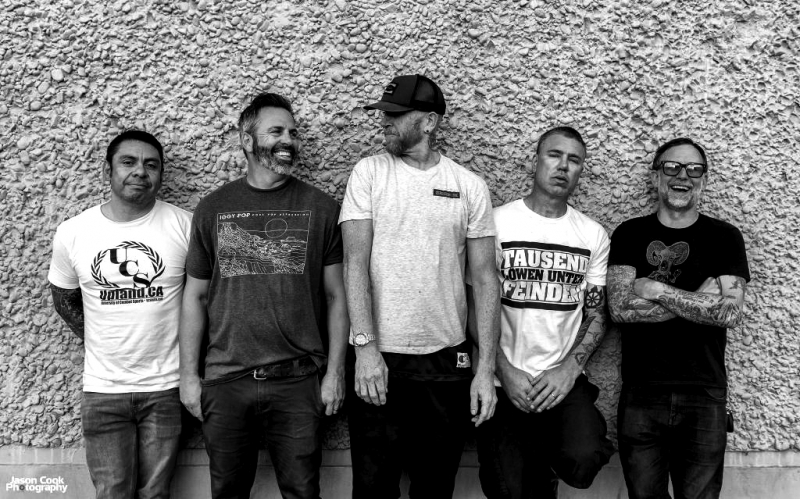 The Nations Afire/LastLight split 12" is available now via Unity Worldwide Records. Get a copy from Revelation Records in the States, and if you're in Europe, CoreTex has you covered.
Tagged: lastlight, nations afire