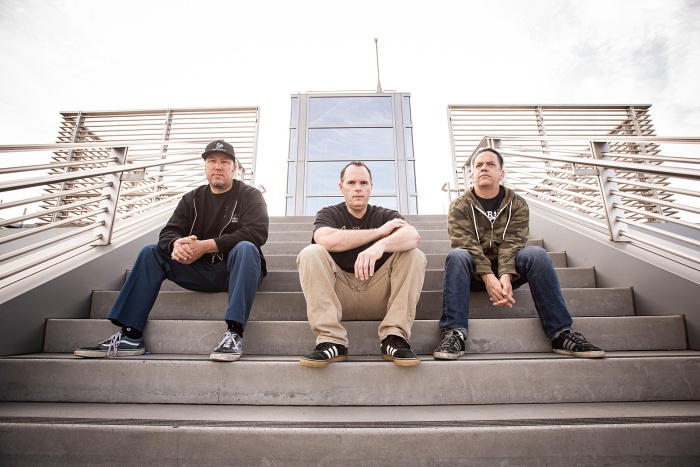 With origins dating back to the late '80s Orange County hardcore scene, Freewill appeared and just as quickly disappeared. The group shared live bills with Insted, Agnostic Front, and Uniform Choice, among other great bands, and recorded their debut record, Sun Return, but then broke up towards the end of the decade.
Freewill didn't even release the LP till 2016, when it came out on New Age Records, the label owned and operated by band member Mike Hartsfield (Outspoken, A18, Dear Furious). Around the same time, the original demo (also recorded in 1988) was released as a self titled 7 inch through Mankind Records.
With a sound that was inspired by melodic hardcore greats like Dag Nasty and Embrace, Freewill played their first show in 27 years at the Jon Bunch Forever memorial show in 2016. Since then, 2020 saw the group releasing an EP called Pedestrians and a split EP with Italy's Zero Eight One.
Keeping up that energy, Freewill worked with producer/engineer Paul Miner (Thrice, New Found Glory) on what would become their next record, All This Time. The album won't be out til the fall, but in the meantime, let's dig into "The Story," a driving track from the LP which should whet the appetite perfectly:
Here is what the band had to say about the song:
"So, 'The Story' came from an angry place (obviously). It is a collective of experiences with certain types of personalities, as opposed to A certain individual. It reflects a frustration with egocentric types who are always right and don't listen to anyone else's point of view. In addition, it also is an expression of anger towards individuals who are always trying to 'one up' someone else's sad story or positive experience."
All This Time will be out in September via Unity Worldwide Records.
Pre-orders are live now at RevHQ (US), CoreTex Records (Europe), and New Age Records (US w/ merch options).
***
Help Support What No Echo Does via Patreon:
***
Tagged: a18, dear furious, freewill, new age records, outspoken