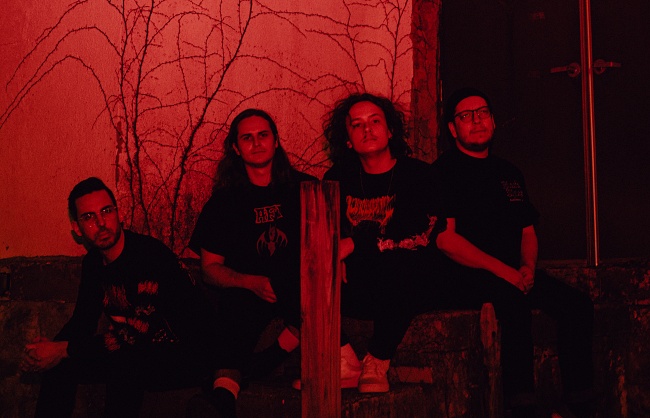 Serving a style of metallic hardcore that is chaotic in all the right moments, Rejoice is a band No Echo is excited to tell you about. The Columbus, OH-based quartet was started after drummer Bradon Studebaker and guitarist Nathan Arthur began collaborating with vocalist Nathan Snitchler, guitarist Tom Boyd, and bassist Knox Fields in 2019.
Featuring members of En Love and The Way, Rejoice draw influence from groups like Cursed, Dead in the Dirt, Mind Eraser, and Converge.
To date, Rejoice have released a 2-track demo (2020), and "Promethean Flame" single last year, and unsurprisingly, Delayed Gratification Records (Circus, Human Law, Cue Ball) wanted to get involved with the band.
Arriving this Friday (April 9), Damnation No Longer Hurts is the debut EP from Rejoice, and No Echo is proud to help spread the word about "Monstrous Dove," the Jordan Nichols-directed music video for the blistering track from the forthcoming record:
"When you grow up religious and move away from it, you realize that many people weaponize their religion," vocalist Nathan told No Echo about the "Monstrous Dove" through email last week.
"I've known so many people that'd rather fall into a belief system and adopt its tenets in an effort to avoid confronting uncertainty because they're afraid of death, or eternity, or the unknown. I'm definitely not saying I know what's true more than anyone else—I think everybody is equally likely to be wrong about this stuff.
"'Monstrous Dove' is about people who won't acknowledge the fact they might be wrong, then take those beliefs and wield them in a hateful way."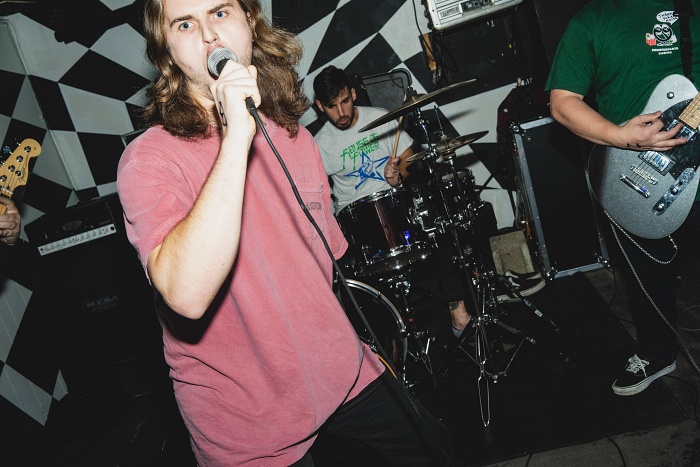 Damnation No Longer Hurts will be out April 9th via Delayed Gratification Records.
Hit this link to pick up a copy of the EP on cassette, and to also see the merch items available for the release. You can download a digital copy on Bandcamp.
Rejoice on social media: Twitter | Instagram | Bandcam
***
Help Support What No Echo Does via Patreon:
***
Tagged: rejoice